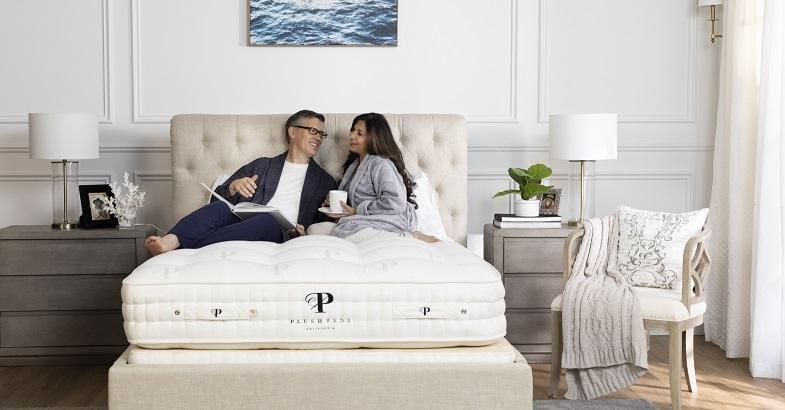 CERTIFIED ORGANIC & NATURAL
MADE FROM THE FINEST MATERIALS
We're leading the industry in healthy sleep. We craft from pure, botanical materials and certify to meet the world's most stringent standards because we believe the air you breathe should be clean and healthy.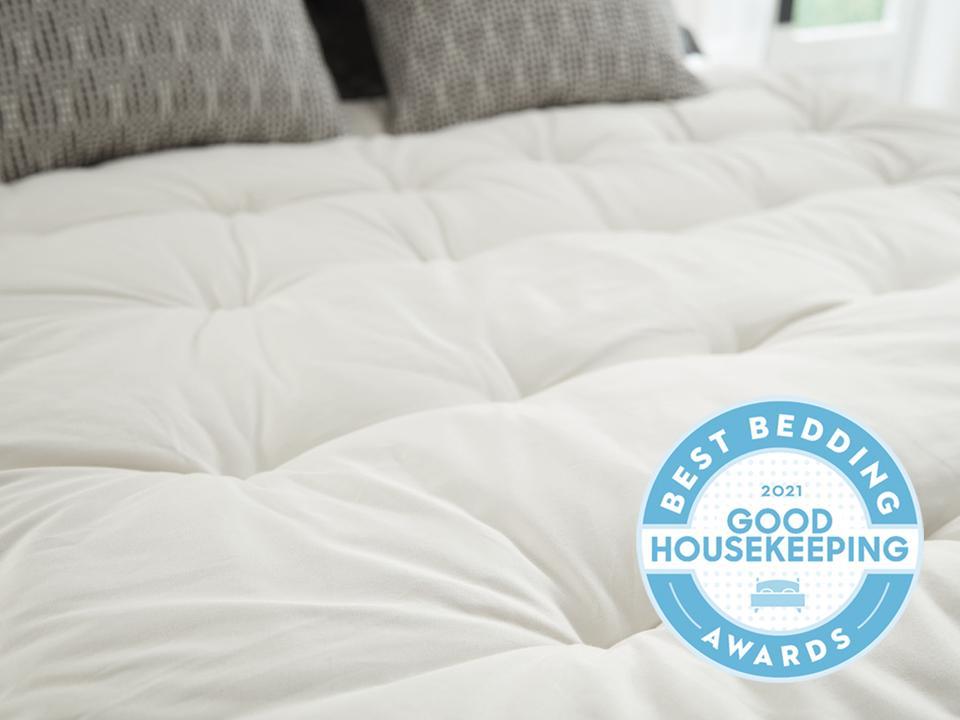 PlushBeds Wins The
Good Housekeeping
Best Bedding Award
View our sustainable and natually temperature-regulating Handmade Natural Wool Topper & see what everyone talking about.
Less than 1% of Mattresses Can Match Our Purity Certifications.
Say goodbye to chemical-filled sagging foams, and say hello to luxurious, organic sleep on a latex mattress for you and your family.
See All Certifications
The Words From Our Happy Customers
Truly Luxurious and Healthy
"A truly luxurious and healthy sleeping experience. We sleep on our mattress for one-third of our life. Knowing that our mattress is made with the finest quality organic and natural materials and no chemicals, gives us peace of mind and the best night's sleep every night."
Purchased: June 2021
Soothing Pressure Relief
"My wife and I are runners with recurrent hip and lower back pain and this mattress has made a huge difference in alleviating those issues. The Botanical Bliss offers luxurious comfort, superior cushioned support and soothing pressure relief. We wake up feeling refreshed and energized every morning."
Purchased: June 2021
Premium Quality Materials
"The premium quality materials and workmanship is beautiful. This mattress is superior to anything we have found in stores, at a better cost. Also, we like that PlushBeds maintains environmentally conscious, ethical and sustainable business practices, to help safeguard our health and protect our planet."
Purchased: June 2021
Finally Sleeping Well Again
"I had been suffering for several years with my old mattress. I wanted to replace it, but didn't know which type to buy. Read so many reviews and the range of good to bad on all of the ones I looked at made it difficult to make a decision. Then I discovered latex mattresses and still I was confused at my options. Finally I discovered Plushbeds and I was sold! So glad I decided on this mattress. I haven't slept this well for decades."
Purchased: June 2021
Awesome mattress worth the price!
"Our mattress is awesome. I'm finally going to deep sleep again and not tossing and turning. I highly recommend the plush bed botanical. I've purchased the medium and swapped the first layer with the second to make it slightly firmer."
Purchased: June 2021
Great mattress
"When I first laid on the mattress I was like oh no it's too hard. Well guess what I slept so well that first night and every night since. I love it!"
Purchased: June 2021
READ MORE REVIEWS