Can A Mattress Purchase Be Covered by Insurance?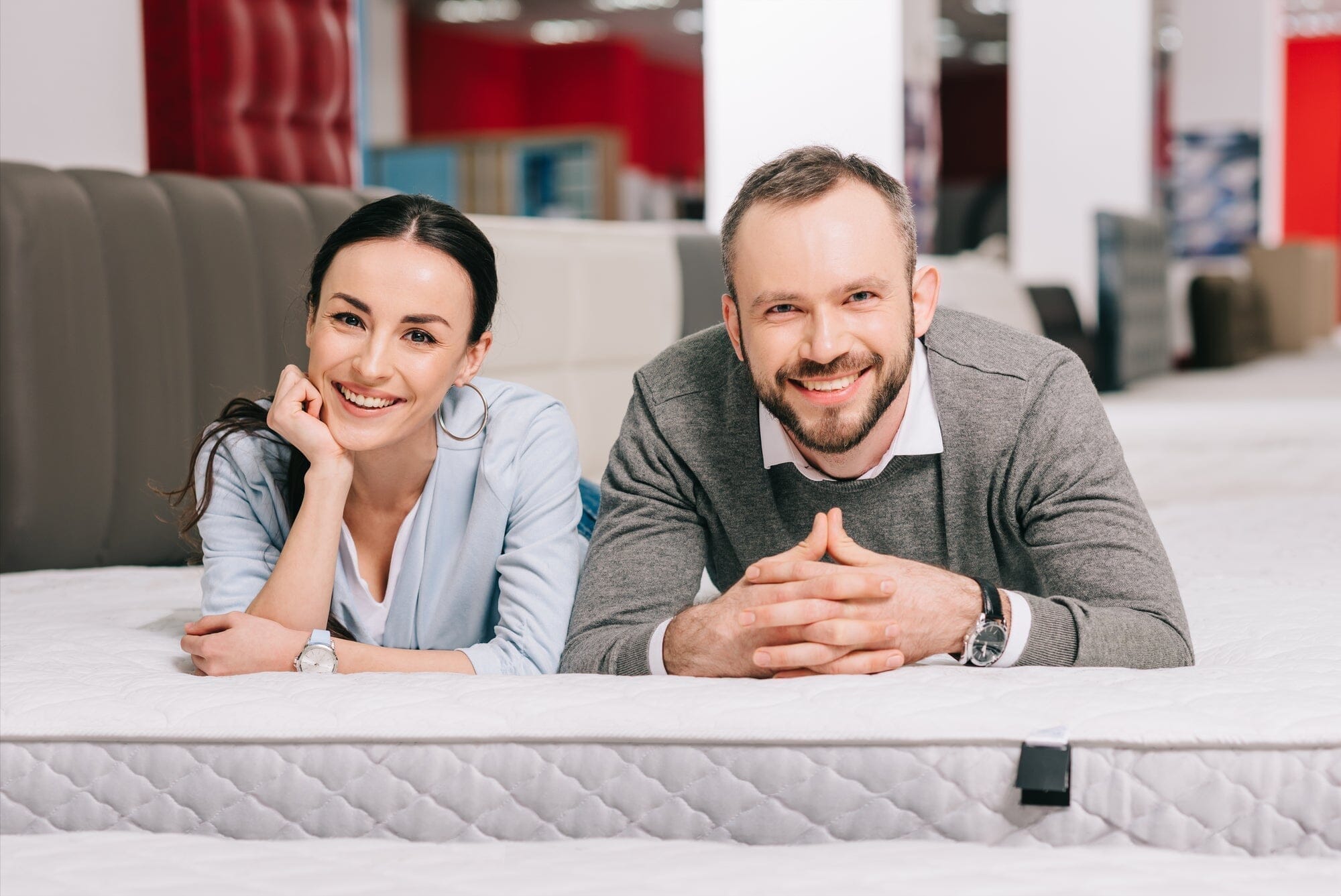 If you suffer from body aches and pains, you can get a bed specifically built to address your health conditions. Such beds use advanced technology and expertise, and often come with advanced features, making them a pricey option.
One way you can save money on a specialized mattress is if your insurance covers such a bed.
Currently, Medicare covers the cost of certain types of mattresses subject to their guidelines. In other words, it must be a Medicare approved mattress for a medical purpose. In such a case, you need to pay a nominal amount to get the best mattress for your medical situation.
Does Your Mattress Qualify for Medicare Coverage?
Medicare Part B can cover a variety of mattresses. If you subscribe to Medicare, and want them to cover your mattress cost, you must conform to the following guidelines.
You must have a doctor's prescription stating that the mattress is essential for your medical condition, medical recovery and treatment
The bed must qualify as durable medical equipment (DME)
The mattress itself must also meet five essential criteria
What Part of Medicare Covers Mattresses and Beds?
Medicare Part B provides coverage for the cost of mattresses and beds used at home by patients for medical use.
To get insurance coverage, the mattresses covered must qualify as durable medical equipment (DME).
What is Durable Medical Equipment (DME)?
Durable medical equipment (DME) is medically essential equipment, like a hospital bed,  prescribed by a medical practitioner to assist patients in functioning in their everyday lives. The medical supplies must be used at home by the patients. DME includes equipment like oxygen equipment, crutches, and hospital beds.
What Mattresses are Covered Under Medicare?
Medicare Part B does not cover all types of mattresses. However, you can get covered by Medicare only if you and your doctor is enrolled in Medicare.
You must get the bed and mattresses from Medicare approved suppliers. The mattresses covered by Medicare are:
Orthopedic mattresses that are designed to alleviate aches and pains
Pressure reducing mattresses for a medical condition
Adjustable beds that can be altered in height and angle to help patients get better sleep
Hospital beds
Air fluidized bed is used to prevent ulcers
Where Medicare approves your new mattress or hospital bed as durable medical equipment, you must pay 20% of the Medicare-approved amount and the deductible. At the same time, Part B will cover the rest of the cost.
To get covered by Medicare under Part B, your mattress needs to fulfill certain criteria:
You must use the bed for medical purposes for at least three years.
The new mattress must be used only by a sick or injured person.
It is used for medical reasons as specified by the doctor.
The bed is durable and withstands repeated use.
It must be used at home.
Medicare Part B can also provide additional factors specifying whether you can rent or buy the mattress, or choose between the two options.
Does Insurance Cover Orthopedic Mattresses for Back Pain?
If you suffer from arthritis or sciatica, and your doctor has prescribed an orthopedic bed or hospital bed to alleviate back pain and discomfort, you can get the mattress cost covered under Medicare or a private insurance company.
Two types of orthopedic mattresses can be covered by insurance. They are:
The 5-zone support orthopedic mattress and
The spinal alignment orthopedic mattress.
A medical insurance company shall cover the mattress cost where:
It is necessary for the treatment of the orthopedic condition.
The doctor prescribes it.
It is used at the person's home.
The orthopedic mattress can get covered by Medicare if it is qualified as a DME, and considered an essential part of the patient's life.
Can PlushBeds' Mattress Qualify for Insurance Coverage?
A PlushBeds mattress can be an excellent choice for people suffering from back pain and other orthopedic problems. The Botanical Bliss Organic Latex Mattress from PlushBeds comes with recommendations from chiropractors and orthopedic doctors for providing comfort, support and superior pressure relief to the sleeper.
The organic latex mattress is built with 100% organic latex that offers superior pressure relief while improving circulation. The premium latex bed would reduce stress, and alleviate pain while reducing the amount of pressure on the hips, shoulders, and joints.
Your doctor can prescribe the mattress for treating and managing spinal and back pain issues and reducing pressure. Before covering your PlushBeds mattress, Medicare requires your doctor to provide the necessary documents to vouch for its necessity of relieving your pain issues.
While PlushBeds' mattress is covered by Medicare, Medicaid, Aetna, and BCBS, private insurance companies can exercise discretion before extending such medical coverage.
Does Medicare Cover a Pressure Relief Mattress?
Pressure relief mattresses are prescribed for immobile patients, and those bedridden due to injuries. Some patients may develop  pressure ulcers or sores with the increase of pressure in the patient's skin and joints during the long period of immobility. Seniors can also try pressure-reducing Medicare approved mattresses to improve their sleep quality.
A pressure relief mattress is covered under Medicare, Medicaid, Aetna, BCBS insurance, and possibly others. To get the Medicare approved amount, a person must provide proof of immobility or injury that causes them to be bedridden.
Will Medicaid Cover Adjustable Beds?
Patients with medical conditions like paraplegia or a broken hip can get Medicaid coverage for an adjustable bed if it is necessary to provide greater comfort and limit injury risk.
To be covered, the adjustable bed must be classified as a DME. An adjustable bed can qualify as a DME only when —
The bed can adjust from head or foot, allowing the patient to elevate and lower different parts of the bed;
The bed has side rails that the patient can raise or lower.
Medicare allows the cost of the necessary modifications on an adjustable bed to reduce pressure.
Some of the modifications covered under Medicare are:
Extra wide hospital bed
Electrical power adjustments
Built-in weight scale
Gel-like pressure mattress pads
Lambswool or sheepskin pads
To be eligible for Medicare coverage, the adjustable bed must be prescribed by the doctor's office as necessary to treat the problem.
An adjustable bed is considered a necessity when it requires:
Positioning to improve respiratory function
Positioning to relieve pain or improve body alignment
Attaching special devices, like traction devices, that cannot be connected to a traditional bed
A person might require an adjustable bed in case of medical conditions like severe leg injuries, paraplegia, and chronic obstructive pulmonary diseases.
Assistance with the Cost of an Adjustable Bed
As Medicare insurance pays a portion of the cost, the patient can access financial assistance to pay for the deductible or copay while getting an adjustable bed.
Some of the financial assistance available are:
Medicaid Services
The Federal and State program can assist people with low income get financial assistance towards meeting their healthcare costs. The program may help in covering the cost of an adjustable bed.
Department of Veteran Affairs
Veterans can get financial assistance to cover the cost of an adjustable bed from TRICARE, a supplemental Medicare policy, an Aid and Attendance Program, and Veteran Directed Home and Community based Service Programs.
Philanthropic Organizations
Specific organizations like Muscular Dystrophy Association can offer financial assistance to people suffering from such conditions to cover the cost of an adjustable bed.
Does Medicare Cover Hospital Beds?
You can get a hospital bed at home for you or your loved one, and get health insurance coverage if it is medically essential. If you rent a hospital bed, the rent can be covered by insurance in case of a medical emergency.
A hospital bed is classified as durable medical equipment, covered under Medicare and Medicaid, if you meet their eligibility conditions.
Medicare Mattress Cost
Although you can get covered by Medicare while purchasing a specialized bed or mattress, you need to pay a portion of the cost. Medicare approved beds and mattresses can come in the price range of $500 to $ 30,000 and above.
The bed cost can depend on the type of bed needed, the deductible, and whether you buy or rent the mattress.
Purchase or Rent?
To get the required coverage, you must either buy or rent a Medicare approved mattress from a supplier enrolled in Medicare. If you purchase it from any other supplier, you might need to pay the total price, as Medicare will not approve the purchase.
If renting a bed, Medicare will cover the rent for 13 months of continuous use, after which the supplier must transfer the ownership of the bed to the user. The supplier would also be responsible for repairs to the medical bed, if required, during the rent period.
You can locate a Medicare-approved supplier here or call 1-800-MEDICARE (1-800-633-4227).
Takeaway
To get your mattress covered under Medicare, you need to conform to certain guidelines provided in Part B. Also, you need to get a note from the doctor about why the mattress is a medical necessity, and purchase it only from a Medicare approved supplier.
You can still get a specialized mattress even when you do not get coverage under Medicare or other private health insurance companies. You can purchase an affordable mattress by looking for the best rates during a sales event.
Link to Us!
If you found this article useful and shareable, please copy and paste the following into the html code of your website or blog:
Learn More About Going Green at the <a href="https://www.plushbeds.com/blogs/green-sleep/can-a-mattress-purchase-be-covered-by-insurance">PlushBeds Green Sleep Blog</a>.
*Please note that we DO NOT accept guest blog posts. Any inquiries into this will be respectfully left unanswered.
Related Posts:
The post Can A Mattress Purchase Be Covered by Insurance? appeared first on PlushBeds Green Sleep Blog.