What is a GreenGuard Gold Certified Latex Mattress?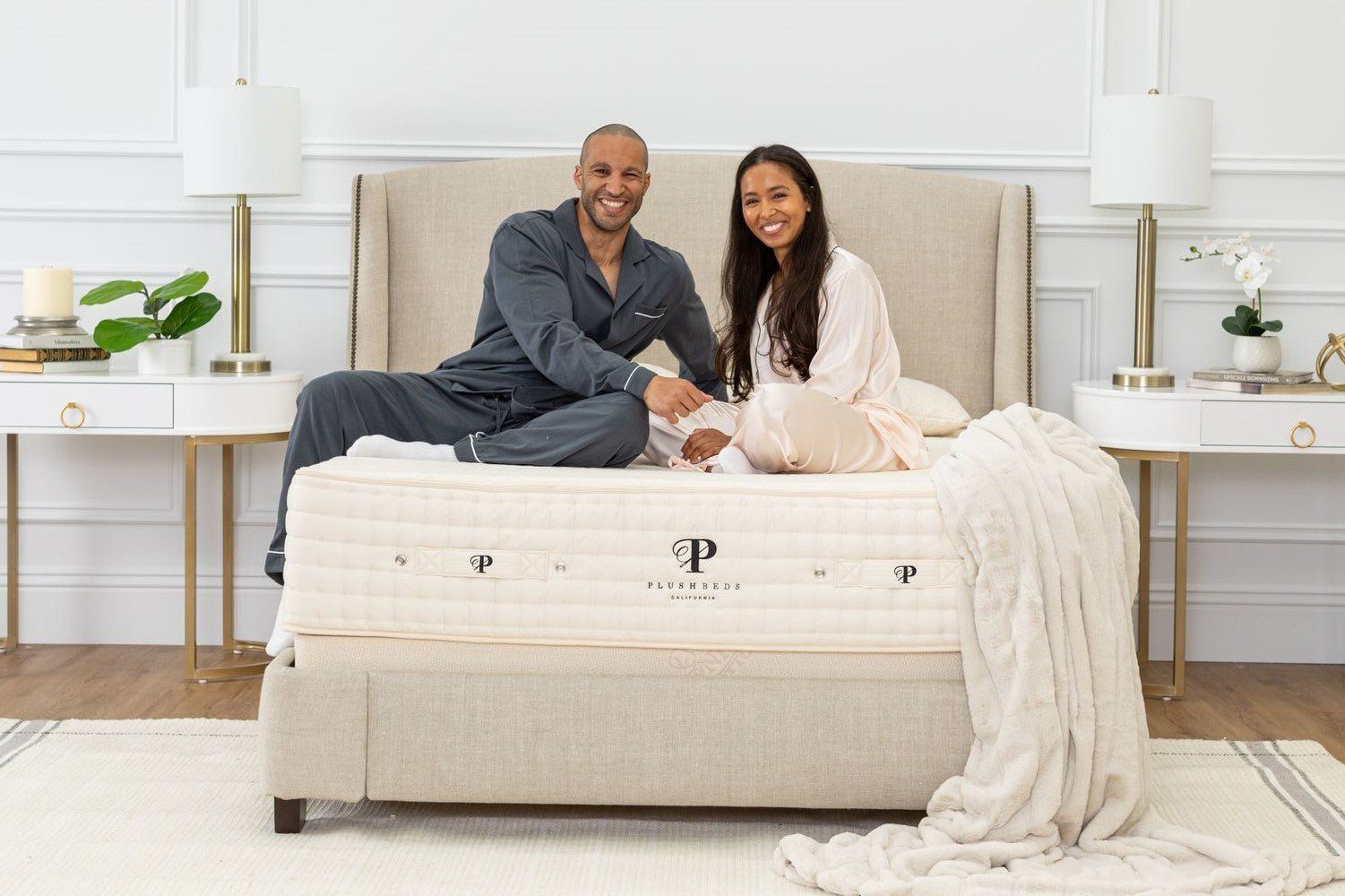 You may have heard about certified latex mattresses before. But, have you heard about the GreenGuard Gold standards for certification? Less than 1% of all mattresses ever qualify to be awarded this certification!
This is something along the lines of a white glove inspection for the mattress industry, with a specific emphasis on emissions standards and how those standards relate to children and the elderly. It involves a rigorous series of tests and standards. Mattresses must meet or exceed these standards in order to achieve the valued distinction of becoming GreenGuard Gold Certified latex mattresses.
What does the GreenGuard Gold Certification Signify?
At one point in time, GreenGuard Gold Certification was called GreenGuard Children and Schools Certification because it had a very strict set of criteria for certification. These criteria paid close attention to safety factors that affected the more sensitive members of the population (such as children and the elderly).
The purpose today remains much the same. The standards are high in order to ensure that products bearing the GreenGuard Gold certification are acceptable for use in schools, healthcare facilities, and other similar venues. They are able to declare these products safe for venues such as these because they have gone through extensive testing, including advanced dynamic environmental chamber testing, and proven to have low emissions of volatile organic compounds (VOCs), phthalates, ozone, and formaldehyde.
The certification process for receiving GreenGuard Gold Certification involves testing individual emissions limits for more than 360 different chemicals, establishing a limit for total chemical emissions, as well as setting a limit on phthalate emissions.
Products, such as mattresses, that are safe enough to pass these rigorous emissions tests and standards, offer the lowest risk of off-gassing or releasing harmful emissions into the air.
Who Sets the Standards for GreenGuard Gold Certification?
UL (Underwriters Laboratories) Environment manages the certification process for GreenGuard Gold Certifications. They are independent of the products they certify. The mission of UL Environment is to promote environmental health and safety along with global sustainability. The certification process is one measure by which they work towards that goal.
Why Choose Mattresses that Meet These Standards?
Whether you're purchasing a mattress for your own needs, your children, or aging parents, you want to buy the safest mattress possible. After all, the average adult spends between six and eight hours per day in bed. Children often spend more hours than that in bed.
Mattresses, of all things you have in your home and expose yourself and your family to, need to offer the highest possible standards of safety and breathability. The GreenGuard Gold Certification serves as a seal of excellence letting you know you can feel good about providing this mattress to the people you love.
PlushBeds' GreenGuard Gold Certified Latex Mattress – Botanical Bliss Collection
PlushBeds is thrilled to have our commitment to environmental excellence rewarded with the achievement of GreenGuard Gold certification for our entire Botanical Bliss collection of latex mattresses. Since less than one percent of all mattresses receive this prestigious certification, it's a huge honor and a big deal to be one of the few singled out for this recognition.
Natural latex mattresses have always been a wise choice for your bedding selection. With the additional GreenGuard Gold certification, the Botanical Bliss collection by PlushBeds is an even better choice.
Link to Us!
If you found this article useful and shareable, please copy and paste the following into the html code of your website or blog:
Learn More About Going Green at the <a href="https://www.plushbeds.com/blogs/green-sleep/what-is-a-greenguard-gold-certified-latex-mattress">PlushBeds Green Sleep Blog</a>.
*Please note that we DO NOT accept guest blog posts. Any inquiries into this will be respectfully left unanswered.
Related Posts:
The post What is a GreenGuard Gold Certified Latex Mattress? appeared first on PlushBeds Green Sleep Blog.