What Makes A Hotel Eco-Friendly?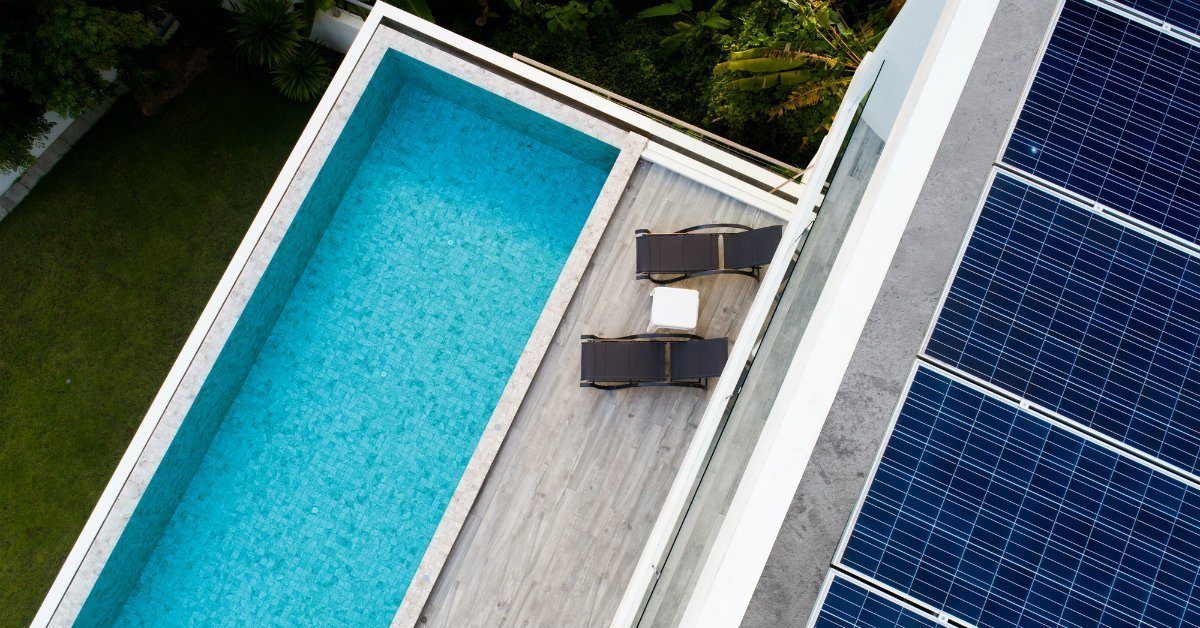 As people realize the importance of going green, many are now wanting to stay in environmentally-friendly hotels when they travel, so they can be a part of sustainable tourism, and lower their environmental impact. Whether it's for pleasure or business, there are a growing number of hotels that have added green living features. By staying at green hotels, you are assured of an eco-friendly experience that also helps to save the planet.
What is an Environmentally-Friendly Hotel?
An environmentally-friendly hotel, also known as a green hotel or an eco hotel, offers accommodations that reduce your carbon footprint and have less impact on the environment. The owners of these hotels have taken steps to improve energy efficiency and the health of its guests and staff. An eco hotel implements green living practices that are non-toxic and safer for humans and pets.
What is the Green Hotel Association?
The Green Hotel Association is a 19-year old organization dedicated to helping hoteliers become more environmentally responsible. According to GreeHotels.com, the association "encourages, promotes and supports the greening of the lodging industry." The association's members have all added green features to their hotels. The association provides numerous techniques to help hotels become greener while also reducing operating costs. This is a wonderful initiative coming from the hospitality industry.
Although the association does not provide green certification, it does represent hotels that use eco-friendly strategies. Members of the association include B&Bs, inns, hotels, motels, and resorts. As you make travel plans, look for accommodations with membership in the Green Hotel Association.
Reasons to Stay in a Green Hotel
Many people have embraced a green lifestyle. Essentially, green living is for anyone who cares about the environment and wants to conserve the remaining natural resources, such as drinkable water and fossil fuels.
You can maintain your green lifestyle while traveling by staying at a green hotel. These hotels employ measures that improve the well-being of guests, while also reducing pollution, waste and toxicity in the hotel. For travelers who care about the environment, conservation, and sustainability, staying at a green hotel helps you to do your part to protect the environment.
Features of a Green Hotel
There are many ways for a hotel to be green. Although it's hard to implement every green idea, the more eco-friendly features a hotel has, the greener it becomes. Below are some green living characteristics that you might find in eco-friendly hotels.
Water Conservation
low flow toilets.
low flow shower heads.
aerators on bathroom sinks to reduce energy and water usage.
water recycling using the grey water that comes from kitchens, bathrooms and laundry rooms.
Saving Energy
LED light bulbs for all the lighting fixtures in hotel because they last longer, are durable and energy efficient.
installed energy efficient windows that improve insulation.
energy efficient HVAC system.
Energy Star rated televisions and air conditioners in every room.
energy efficient appliances in hotel kitchens and laundry rooms.
renewable energy sources such as solar panels on the roof or a wind turbine on property.
highly insulated to discourage the escape of heat or air conditioning.
Food Service
using locally grown foods in supporting the local farmers, and reduce the gasoline and other costs needed to transport food long distances.
reusable dishes and utensils to reduce waste.
Improved Indoor Air Quality
room windows that open to let in fresh air.
has a fresh air exchange system.
doesn't use air fresheners because most of these products contain chemicals and artificial aromas.
having plants in common areas to improve air quality by absorbing toxins in the air
housekeeping uses green non-toxic cleaning products and laundry detergents such as Green Seal certified products.
strict non-smoking policy in rooms and common areas.
Bedding and Furniture in Rooms
furniture made of sustainable source material, like 100 percent natural latex.
use of natural fiber sheets, linens, towels, and mattresses to reduce sensitivity issues.
towel and sheet reuse program so guests can use these items for more than one day to reduce water usage.
use of reclaimed or recycled materials for flooring or as building materials.
use of non-VOC or low-VOC interior and exterior paints.
Other Green Living Features
recycling bins in lobby, all rooms, offices, and common areas
transportation service that uses hybrid, electric or solar powered cars, or provides bicycles for guests to use
Green Seal certified toilet paper, facial tissue, and paper towels in all rooms
brochures and marketing material printed on 100% recycled paper
stationary given to guests made of recycled paper
bulk soap, shampoos, and lotions given to guests instead of individually packaged toiletries to cut down on waste
non-smoking policies
How to Locate an Eco-Friendly Hotel
Although there are more conventional hotels being turned into green hotels, it still may be hard to find an eco hotel in the areas you want or have to be in. However, as you book your hotel room, you can find hotels that have a green credential or at least green elements to make your stay a little more environmentally-friendly.
In addition, by reading the reviews and ratings of hotels, you can find hotels that you may like. According to FollowGreenLIving.com, more hotels are now adding green elements to attract the environmentally-conscious traveler. No hotel is 100% green, but some come pretty close.
There are companies and travel websites that provide listings of eco-friendly vacation properties or executive suites around the world. You can find green hotels on such websites as Expedia.com, EnvironmentallyFriendlyHotels.com, EcoGreenHotel.com and GreenHotels.com, among others.
If you can't find a hotel green enough for your standards, consider finding a hotel that is centrally located and near the airport, public transportation, and markets so you can easily get around without needing a car. Not driving while on vacation or on a business trip goes a long way in greatly reducing the carbon footprint you put out.
If you have to travel for work or want to take a vacation, you can still live a greener life while traveling by staying at an eco-friendly hotel. Whether you're planning a dream vacation to Italy or a business trip to Cleveland, there are accommodations available to suit your adventurous spirit, your budget, and your green lifestyle.
Link to Us!
If you found this article useful and shareable, please copy and paste the following into the html code of your website or blog:
Learn More About Going Green at the <a href="https://www.plushbeds.com/blogs/green-sleep/features-of-an-eco-friendly-hotel">PlushBeds Green Sleep Blog</a>.
*Please note that we DO NOT accept guest blog posts. Any inquiries into this will be respectfully left unanswered.
Related Posts:
The post What Makes A Hotel Eco-Friendly? appeared first on PlushBeds Green Sleep Blog.