Best Sheets - PlushBeds Buyer's Guide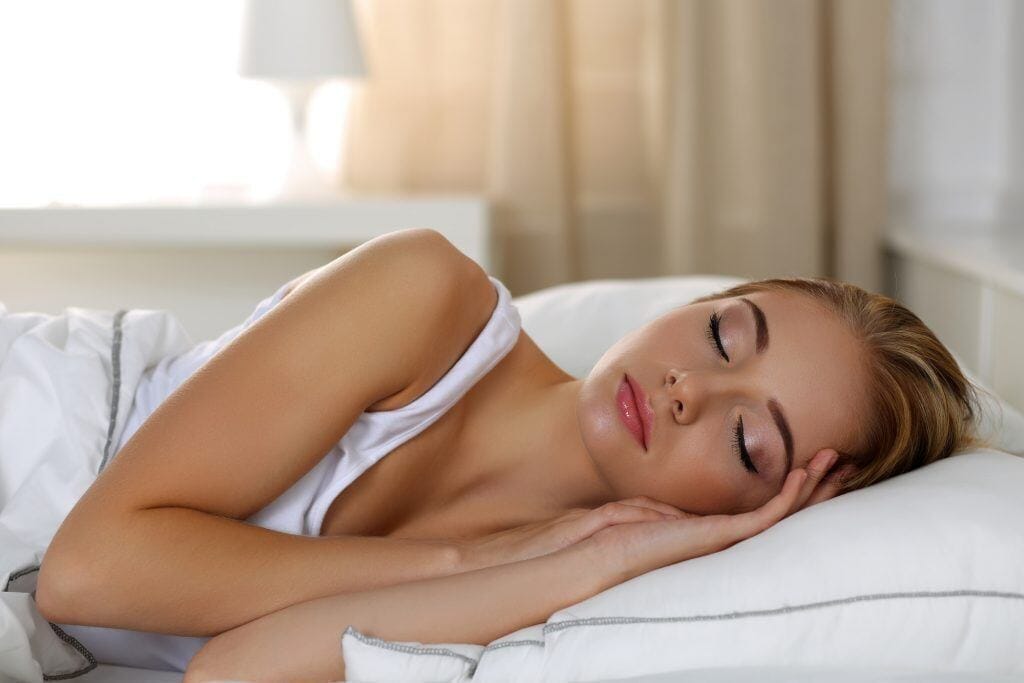 You've most likely invested a great deal of time in choosing the best mattress to meet your needs. You researched every aspect of buying a mattress, including:
Choosing the right mattress firmness
Selecting the right mattress thickness
Determining the materials used to make the mattress
Learning the health effects the mattress might have on your family
Choosing the right size mattress for your needs
Understanding how the mattress impacts the planet and the air your family breathes
It makes perfect sense. Buying a new mattress is an important decision for the health and well-being of you and your family. Most people spend one-third of their lifetime sleeping on their mattress, so it's important to do your research and find the best possible mattress to give you comfortable sleep and peace of mind, night after night.
What you may not realize, is this: choosing the right sheets for your bed can also have a profound effect on the quality and quantity of sleep you get each night. In fact, choosing the wrong sheets can leave you tossing and turning, trying to get cool, dry, and/or comfortable enough to get the sleep you deserve. This is true no matter how great your mattress is. The more you know about bed sheets, and choosing the right sheets for you, the better your odds become of choosing the right sheets to meet those needs.
This guide explains everything you need to know about bed sheets. It will help you find the right bed sheets for your needs, and get the quality sleep you deserve, night after night.
Thread Count
When shopping around for sheets, one phrase that will come up repeatedly is "thread count." If you don't understand what this means, you may find yourself making poor buying decisions.
Some people believe thread count is an indication of quality. While that's part of the equation, thread count indicates the number of threads woven into one square inch of the sheet's fabric. The higher this number is, the softer and smoother the sheets will be – which is why a high thread count is so closely associated with quality bed sheets.
What should you know about the thread count?
Bed sheets with a thread count between 140 and 180 are muslin
Bed sheets with a thread count above 180 are percale
Bed sheets with a thread count between 250 and 300 are higher quality sheets that often feel silky to the touch
Bed sheets with a thread count between 300 and 400 and more, are luxury quality sheets
Since higher thread count sheets require more finely spun thread, buyers should expect to pay more for high-quality sheets that offer higher thread counts. Most people will find suitable options in the 220-300 range, though people committed to quality will prefer higher thread counts for their sheets.
It's important to know that not all bed sheets have thread counts. For instance, sheets made of jersey materials or t-shirt material do not have thread counts. The reason is they are knitted rather than woven.
Also note, that while thread count is often a good indicator of quality sheets, it isn't the only indicator. Other factors to consider when evaluating the quality of bed sheets include:
Type of fiber
Size of the yarn
How the bed sheets are finished
Thread count is only the beginning of things you must consider when choosing sheets for your bed. Other considerations are detailed below.
Pocket Size
Pocket size is another important tool in helping you choose the ideal sheets for your mattress. It refers to the depth of the mattress, from top to bottom. If you choose a fitted sheet with insufficient pocket depth, your sheets will not fit quite right. Sheets are usually available in one of three pocket depths:
Standard. Accommodating mattress depths between 7 and 12 inches.
Deep. Accommodating mattress depths between 13 and 17 inches.
Extra deep. Accommodating mattress depths between 18 and 25 inches.
Remember to include add-ons, such as mattress toppers and mattress pads, when measuring for pocket depth, as they may edge you over into the next pocket size.
Breathability
Keeping your cool while you sleep has a huge factor on the quality of sleep you get. Many people take great care choosing mattresses that promise a cooler night's sleep, while completely ignoring the role their sheets play in promoting a cool night's sleep.
Bamboo sheets, for instance, are famous for wicking moisture away from the skin while you sleep and they are highly porous, allowing air to flow freely through the mattress to help you sleep cool and dry all night long.
Flannel sheets, on the other hand, are widely known to bring the heat in the winter. If you're looking for something comfy and cozy for long winter nights, flannel is a good choice. It is not, however, a great option for use throughout the year, and may even be the wrong choice for some people, who tend to sleep hot, even in the winter.
Environmental Impact
Some sheets are friendlier to the planet than others. Not only in the materials used to create them, but also the manufacturing processes involved in making them. The fact that one business makes sheets with planet-friendly materials, doesn't mean they don't use other materials that can harm the planet in the manufacturing process.
It's important to research all aspects of the sheets you buy, if the planet is a primary concern for you.
One way you can tell if sheets are good for the planet is if they conform to the standards set out by the Global Organic Textile Standard's (GOTS) certification process. This indicates the sheets have been made with very specific organic standards and made without:
Pesticides
Herbicides
Fertilizers
Other things you can do is look for sheets made with ingredients like Egyptian Cotton, with no synthetic blends, made with environmentally friendly processes.
Bed Sheet Materials
Bed sheets come in a wide variety of shapes and sizes, and they are made from a variety of materials. The materials used to make bed sheets have a huge impact on the way the sheets feel to the touch, the amount of air that flows through the sheets, and how long the sheets last. Common materials used to make sheets include:
Cotton
It sounds like such a simple thing, doesn't it? Cotton sheets are associated with a cool, crisp feeling sheet that is soft to the touch. There are also many different varieties of cotton that are used in making sheets, including:
Egyptian Cotton. Some might call Egyptian cotton sheets sumptuous. They are made with long-staple yarns to be exceptionally soft and durable, making them an excellent investment for most shoppers.
Pima Cotton. If you're looking for soft and silky sheets, the extra-long-staple cotton, known as Pima cotton, is currently grown in the United States, Peru, and Australia.
Supima Cotton. An abbreviation for "superior Pima," Supima is used to indicate that specific Pima cotton sheets, and products are made with 100 % American Pima cotton.
Upland Cotton. Refers to 100 % cotton sheets made with long or short fibers. It is the most common type of cotton used to make bed sheets on the market today.
Cotton Blends. Then there are various cotton blends. Many shoppers prefer cotton blends for a wrinkle-free sleep experience.
Linen
Linen isn't everyone's first choice when it comes to fabric for bed sheets. They are made of flax rather than cotton. While they are among the coolest sheets you can choose if you live in warm, humid environments, it has an open weave and a rough texture that some people dislike.
If you prefer more rustic types of fabric, you can't go wrong with linen. Be aware, though, that linen will often appear wrinkled or rumpled, and may not last as long as other types of sheets at similar price points. If you're going for durability and longevity, linen sheets might not be the best fit for you.
Bamboo
Shoppers typically feel good about buying bamboo bed sheets since they are made from a renewable resource. Bamboo sheets are good matches for people with sensitive skin as well as people who tend to sleep hotter than the average person.
They offer many benefits for those who choose to use them including:
Outstanding abilities to wick moisture away from the skin
Hypoallergenic
Resistant to odors
Porous enough to allow air to transfer through the sheets with ease
The bottom line is that they provide sleepers with a cool and dry night's sleep, even when the temperatures outside begin to rise.
Synthetics
Some sheets are made with man-made materials, like polyester. Polyester sheets have a distinct advantage over cotton. They do not wrinkle. However, they are known for pilling, and lack the breathability that makes cotton sheets so comfortable.
Blends
Blended sheets combine two materials to create the sheets. Most blends involve a natural and synthetic material to create sheets that are easier to care for while offering the more luxurious properties many natural fibers provide.
Cotton polyester blends are the most common. The combination creates sheets that are more durable than polyester, or other synthetic material bed sheets, but not quite as durable as 100 % cotton, or other natural material bed sheets.
Sheet Weave
The weave of your sheets is another key factor to consider. The weave affects the way your bed sheets feel. Some people feel the weave offers the greatest degree of impact on how sheets feel. Common weaves include:
Sateen. A common weave for sheets. Sheets made with sateen weave often feel soft to the touch and offer a warmer feel than percale, which is the most common weave.
Pinpoint. Pinpoint generally has a high thread count, and a light, fine weave.
Percale. The most common weave for sheets, Percale offers a balanced cool and crisp feeling to sheets. These sheets are ideal for everyday use.
Twill. Twill sheets are made with a unique weave and involve yarns woven in a two-over and one-under pattern. They are known for holding their shape, draping well, and offering some degree of wrinkle resistance.
Jacquard. Offering a variety of textures in the weave, the appeal of these stunning sheets often comes in the sumptuous feel of the textures on your skin.
Flannel. When winter sets in, you can't go wrong with the warm and fuzzy feeling flannel sheets deliver. These sheets are made with cotton fabric that has been brushed on one or both sides.
Microfiber. One of the smoother weaves available for sheets, microfiber is a tightly woven fabric that is lightweight, though less breathable than cotton.
Jersey. Slide into sheets as comfortable as your favorite tee shirt. That's what jersey weave delivers.
Tencel. Made with a natural fiber famous for wicking moisture and natural breathability, tencel offers an ideal option for people with sensitive skin.
The best way to decide which weave offers the greatest amount of appeal to you is to feel the differences for yourself, and choose the one that best matches your desire for luxury and comfort in bed sheets.
How Many Bed Sheets Do You Need?
Keeping your linen closet stocked with bed sheets can help you avoid plenty of emergencies that may come along. So, how many sets of bed sheets do you need for each bed in your home?
Master Bedroom
2 or 3 sets of bed sheets, sized for your bed
1 to 2 mattress pads
2 to 4 pillows and pillowcases
2 to 4 pillow protectors
1 comforter or duvet and cover
1 summer and one winter blanket
Guest Bedrooms
2 sets of bed sheets per bed, sized for each bed
1 mattress pad for each bed
2 pillows and pillowcases per bed
2 pillow protectors per bed
1 comforter or duvet and cover per bed
1 summer and one winter blanket per bed
Keeping your linen closets stocked helps you prepare for life's little emergencies and unexpected surprises as they come along.
Tips for Storing and Caring for Your Sheets
These tips will help you get maximum longevity and comfort from your sheets.
Wash your sheets and pillowcases weekly
Launder mattress pads one or twice per month
Fold sheets and store sheets inside your pillowcase to keep matched sets together
Make sure sheets are completely dry before storing
Store sheets in a well-ventilated area
Use natural ingredients like baking soda, lavender, and dried herbs to keep sheets smelling fresh while storing them
They will also help to ensure you never need to worry about unpleasant odors when making guest beds, to accommodate unexpected company.
PlushBeds Sheets
PlushBeds offers a variety of high quality bed sheet options, if you're interested in buying sheets for your home and family. We've chosen our selection of sheets with care to reflect our values for the planet and for the health of families who sleep on these sheets. Below you will find information about our bed sheet collections and how they may help you get the quality night's sleep you deserve.
Organic Cotton Sheets
Made of GOTS certified organic Egyptian Cotton, PlushBeds' Organic Cotton Sheets is sure to become a household staple for anyone interested in an organic sleep experience. These bed sheets contain no dyes and no chemicals. They are also hypoallergenic, buttery soft and they offer a cool night's sleep. They have 13-inch deep pockets, accommodating a variety of mattresses and mattress pads, and they are machine washable in warm or cold water, and can be dried at low temperatures.
Choose from the following sizes if you're interested in the Organic Cotton sheet set.
Twin
Twin XL
Full
Queen
King
Cal King
The Organic Cotton sheet set comes in Natural color.
Tencel Sheets
Another planet-friendly option from the PlushBeds family of products, the Tencel Sheet Set is gentle for the skin, incredibly smooth to the touch, and features incredibly deep pockets, up to 22-inches to accommodate most mattresses available in today's marketplace.
The Tencel fabric is versatile offering outstanding insulation to keep you warm in winter and cool during the heat of summer. Combine that with incredible moisture-wicking capabilities, and Tencel bed sheets are a great choice for almost every bed in your home.
Tencel bed sheets are available in a variety of sizes, including:
Twin
Twin XL
Full
Queen
King
Split King
Cal King
Split Cal King
You also have a fairly substantial selection of color options when choosing Tencel bed sheets, making them suitable for practically any home décor. Color choices include:
White
Ivory
Opal
Dusk
Ecru
Harvest
Color selection may vary according to sheet size. Try a sheet set for every bed in your home, in different colors, so you can experience the full spectrum of benefits these bed sheets deliver.
Bamboo Sheets
Bamboo is one of the most exciting sheet fabrics to choose from. The PlushBeds Bamboo Sheet Set offers shoppers an opportunity to experience bamboo for themselves. Because it is a renewable resource, you can feel good about your decision to buy bamboo sheets.
Because they are so effective at wicking moisture away from your skin, while allowing air to flow freely through, you're going to love the coolness of the sleep you get while using them. Bamboo is also odor-resistant, antibacterial and hypoallergenic.
The extra deep pockets on these sheets accommodate mattresses of up to 22-inches thick and they are available in the following sizes:
Twin
Twin XL
Full
Queen
Split Queen
King
Split King
Cal King
Split Cal King
Depending upon the size of your Bamboo Sheet Set, you may be able to purchase bed sheets in one of the following colors:
White
Ivory
Citron
Rain
Driftwood
Ash
Care for your bamboo sheets by washing in warm water with a cold-water rinse. Use the gentle cycle and only non-chlorine bleach.
Brushed Microfiber Sheets
Brushed microfiber offers one of the softest sleep experiences you're going to find in bed sheets. The PlushBeds Microfiber Sheet Set is an ideal choice for anyone who is interested in bed sheets that offer the following benefits:
Wrinkle resistant
Stain resistant
Deep pockets
Easy care
No pilling
No shrinking
Gentle on skin
The brushed microfiber collection of bed sheets, from PlushBeds, are available in a variety of sizes, including:
Twin
Twin XL
Full
Queen
King
Split King
Cal King
Split Cal King
And, depending upon the size you select, your sheets may be available in one or more of the following colors:
White
Driftwood
Pacific
Ivory
Ash
Black
Blush
Lilac
Fern
Chocolate
These sheets are so soft, comfortable, and budget-friendly, you're sure to want several sets for every bed in your home.
400 Thread Count Italian Collection Sheets
When luxurious quality is the most important consideration, you want to make sure you have the PlushBeds 400 thread count Italian Sheet Set on your beds. They are made with expertly woven 400 thread count Egyptian cotton and superior Italian craftsmanship.
With these stunning sheets, you'll find luxurious touches at every turn, such as drawn thread hemstitching and hand finishing. The sheets feature deep pockets, up to 22-inches, and they are available in white for mattresses in the following sizes:
Twin
Twin XL
Full
Queen
King
Split King
Cal King
Split Cal King
Once you experience the sumptuous experience of sleeping on these stunning Egyptian cotton sheets, nothing but the best will do in the future.
PlushBeds Sheets For Your Home and Family
The PlushBeds family has a proud history of offering quality products that are good for you, your home, your family and the planet. We take great pride in offering exceptional quality mattresses, sheets and other sleep products, that are not only luxuriously comfortable, but also healthy to sleep on. Try our bed sheets and see for yourself what the PlushBeds difference means for your sleeping experience in quality, selection and comfort.
Link to Us!
If you found this article useful and shareable, please copy and paste the following into the html code of your website or blog:
Learn More About Going Green at the <a href="https://www.plushbeds.com/blogs/green-sleep/buyer-s-guide-for-bed-sheets">PlushBeds Green Sleep Blog</a>.
*Please note that we DO NOT accept guest blog posts. Any inquiries into this will be respectfully left unanswered.
Related Posts:
The post Best Sheets - PlushBeds Buyer's Guide appeared first on PlushBeds Green Sleep Blog.