How to Get the Most Out of Our Live Support Chat Feature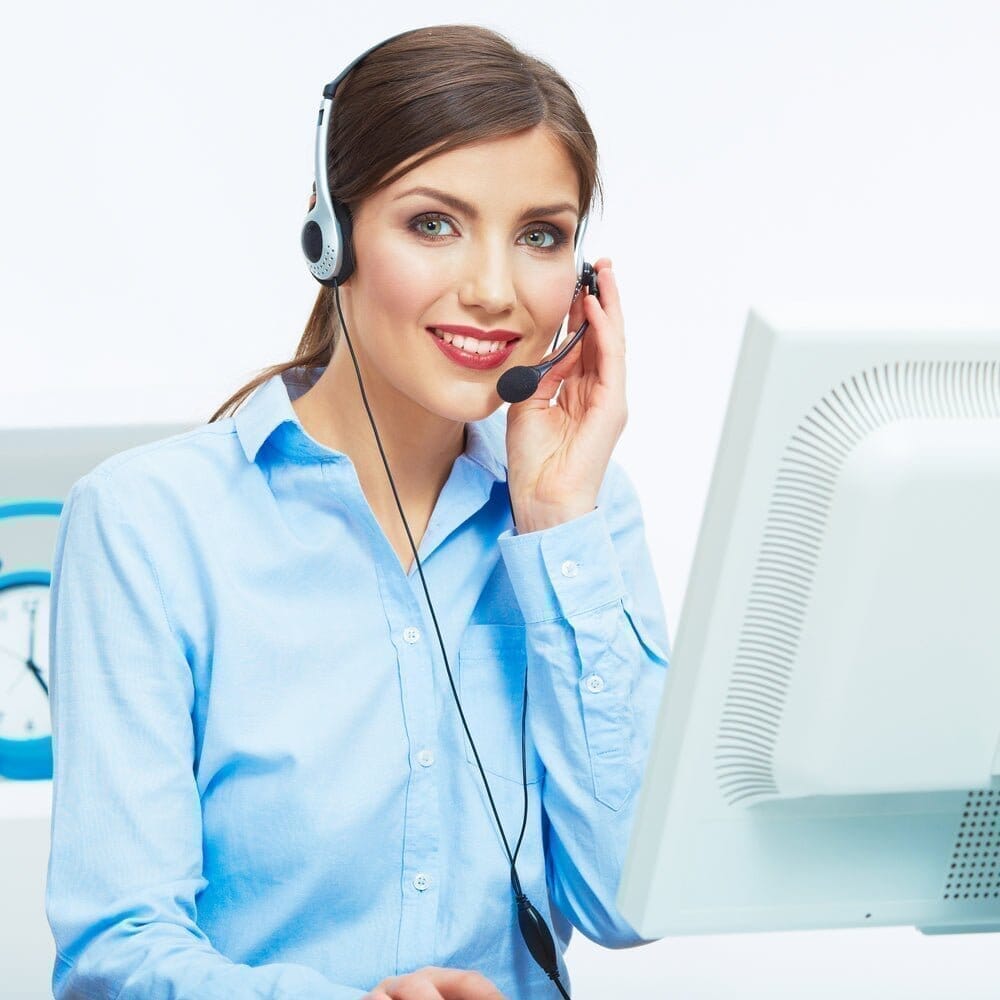 If online mattress shopping makes you wary because of the lack of face-to-face communication, and you wonder how to resolve shopping issues when buying your mattresses online, consider using the live chat support feature on our website.
What is a Live Chat Support Service?
Because of the massive popularity of online shopping, services like live chat support are introduced to provide website visitors with customer support, and address any shopping-related issues.
Live chat is growing in popularity as a tool to meet customer expectations, while boosting the brands' online product sales in recent times.
While other channels of communication, like emails and phone support, can be time consuming, with live chat support, customers can instantly get connected with a person who can handle their concerns and grievances in real time.
Live chat support can be a quick and convenient way to engage loyal customers in online shopping. It has become the go-to tool for buyers and the sales team to resolve their issues.
Why do Customers Prefer Live Chat Support Services?
If you are considering purchasing a mattress from PlushBeds, you can avail of the live chat support provided on our website to address any of your queries or concerns related to the purchase process.
Here are some benefits of using the live support services on the PlushBeds website.
Get Immediate Responses
While connecting through the telephone can involve a long queue, being put on hold, or getting transferred from one department to another, with live chat support, the customers can instantly connect with a chat agent.
A live chat option can make the customers feel heard as they click on the chat option to get all their queries answered promptly, saving valuable time.
Quick Resolving of Issues
Unlike phone calls or emails, live chat support is aimed at making customers happy by instantly resolving their questions. You can also continue chatting with the online chat agent, and get your questions answered to carry out the online mattress purchase.
It is Convenient and Easy to Use
The online chat feature is straightforward to use, and requires no previous tech experience. Customers can click on the chat button in the bottom right of all the pages on the PlushBeds website. It will open a new chat window where they can promptly connect with a chat agent, who will answer all their queries.
Helps You Multitask
Live chat can be handy if you like to multitask. You can chat while at work, or browse other e-commerce sites while speaking with the chat agent. You can get several things done while resolving your mattress problems by keeping multiple tabs open on your computer or smart phone.
Live Chat is Free
Another benefit of using live chats is that it is free. Using live chat does not involve any additional charge. You can safely get all your questions addressed without spending anything.
Less Pressure to Purchase the Goods
You can use the live chat feature even when you do not purchase anything from the company. Even when browsing a mattress for a future purchase, potential customers can address all their concerns using the live chat feature.
It Helps You Get Expert Knowledge from Mattress Experts
Buying a mattress online can be an overwhelming process, as it deprives customers of the human touch. To simplify the purchase process, while providing peace of mind, PlushBeds is offering a free live chat option.
Using the live chat feature, customers can talk to a mattress specialist who utilizes their knowledge base to guide them through the mattress purchasing process. It also makes the entire purchase a smooth and stress-free experience.
Allows Anonymity
Most customers want to preserve their anonymity while availing the online sales. With live chat, you can provide as much information as you desire, and carry on conversations anonymously.
You need not provide sensitive information like age, gender, location, etc., and you can complete your purchase in peace.
You can Use Other Options
While instant and anonymous, the chat feature is not the only way to directly connect with the PlushBeds brand. If you want to know more about our award-winning organic latex mattresses, or want to navigate the online delivery process without going through the live chat option, try calling on the phone.
You can call PlushBeds at 1-888-258-5280 to speak to a company representative. Alternatively, you can fill out the PlushBeds contact form with your queries, and allow us to answer questions through this medium.

How to Use the Live Chat Support on the PlushBeds Website?
While browsing the PlushBeds website, if you want to know more about the mattresses directly from a mattress specialist, or have concerns regarding the purchasing process, you can talk now to our chat representative using the live chat feature.
To connect to our mattress specialist, you simply click the chat button at the bottom right-hand side of your web page. Clicking on the live chat buttons will take you to an automated message area where you can type your queries to get them answered directly by a chat representative.
With live chat, you do not have to provide any personal details, and you still get your issues resolved instantly, at the time and place of your convenience. Also, there is no pressure to purchase any of PlushBeds' products while using the assistance of a live support team. You can leave the conversation any time. The chat features are offered free of cost for your benefit.
Live Chat Support Tips to Maximize Your Online Shopping Experience
If you love to use live chat support while purchasing goods online, here are some live chat support tips you can consider to make the most of this online experience.
Familiarize Yourself with the Live Chat Service
You might feel anxious while using the live chat feature for the first time. Still, soon, it will get as easy as having a real time interaction with customer support. To make the experience easier for you, you need to become familiar with the software.
Customize Your Chat Using a Pre-Chat Survey Form
Although you are not required to provide personal details while using the live chat features, providing information like your address and a brief description of what you are looking for can offer you a real-time support experience.
Before using the live chat feature, you can use a pre-chat survey form to provide the relevant information. That will help the chat agent locate the information required before starting the chat, so you can get your questions answered promptly. It will also help the sales team provide future follow ups.
Also, filling up a pre-chat survey form will allow your session to be routed to an appropriate chat agent who is most equipped to deal with your situation.
Ask for the Customer's Transcript
The problem with using a live chat service is that there is sometimes no record of the chat history to look back to in the future. If you want a recorded copy of the conversation for future reference, you can request a copy of the customer transcript via email after using the live chat.
If available, the chat agent can forward the transcript of your live chat conversation by email for you to check your chat history in the future. If not, you can copy and paste the chat conversation yourself.
Keep Your Questions Ready
Most online customers are eager to get their questions answered, but fail to frame their questions correctly during the live chat sessions, causing unnecessary delays and confusion.
If you face a concern during online shopping, and want to resolve it using the live chat feature, keep your questions ready before clicking on the chat icon.
You can quickly jot down the issue on a piece of paper before beginning the chat sessions to get your questions answered clearly and concisely.  Alternatively, you can type out your questions, and simply copy and paste them into the chat software.
Allow Chat Transfer
Remember you are dealing with a real person while using the live chat sessions. As with many customers, the chat agent may not have all the answers to the queries, and may wish to transfer the chat to someone more equipped to handle them.
Allowing chat transfer when requested can help customers get expert information from simultaneous chats.
Use the Callback Feature
Sometimes during rush hours, you might not get through to a chat representative immediately. Instead, you might be asked to leave your number, so you can be messaged when the next representative is available.
You can wait for your opportunity online, or provide your contact number to get a callback. If you want to save time from endlessly waiting for your turn, using the callback option can allow you to multitask instead.
Use Video Chat
Often a video chat option is provided to allow better customer satisfaction. If you feel that talking face to face through video would address your issue more clearly, you can use the video chat option where available to speak directly with a chat agent.
Be Kind and Reasonable
It is easy to make mistakes on an online live chat. Ensure you have reasonable expectations while communicating your queries to the live chat agents. The support agents are human, and need your kindness and understanding to provide their best customer support.
Use Concise, Clear, and Simple Language
Simplicity is the key when chatting online with a live chat representative. Remember, the support agents regularly handle a large volume of customers' questions. To get a clear answer to questions, customers should write about their problems clearly and directly.
To make your conversation clear, write in short, clear sentences. Avoid flowery language, and get to the point directly, without beating around the bush. Stick to the main issue through the chat session to get your queries addressed.
Avoid Jokes or Sarcasm
An online live support feature involves chat agents who are placed to resolve the customer's purchase concerns promptly. Any unnecessary jokes or sarcasm might confuse or put off the live agent, causing unnecessary delays in resolving your issues.
To experience a proactive chat session, keep the questions relevant and to the point, avoiding the use of jokes or sarcasm in your conversation.
Avoid Typing in Caps
To have a successful online live chat session, customers must follow some standard chat etiquette. Make sure not to type in all caps, which implies shouting in online chats. You do not want to appear rude and angry while using the live chat service.
Embrace the Emoji
Chatting online can have benefits, but it does not show your feelings. Using emojis showcase a positive customer experience to the chat agents, allowing the conversation to flow freely.
Use Live Support at a Convenient Time
Although the live chat option is available 24x7, customers must set aside some time to attend the session successfully. Make sure to click the chat option when you have at least 15 mins of time to provide undivided attention to the chat agents to get all your queries answered.
Putting an end to the chat before resolving the issue, or rushing through the chat session, can waste your time while making you feel frustrated.
Avoid Leaving the Chat Midway
The entire purpose of the live chat option is to resolve your issues, and provide you with a smooth purchasing experience. Leaving the chat midway, without getting all your inquiries answered, will cause frustration, while wasting valuable time.
If during the chat session, you find the information provided is not helpful, you can make a chat request to redirect you to other expert chat agents who can answer your questions better. If you remain unsatisfied with customer support, you can call or email the company to get the response you are looking for.
Avoid Asking too Many Questions
The online chat feature has been implemented to provide a positive customer experience as you shop online. Before initiating a chat request, browse the website and blog posts thoroughly to gather all the relevant information about the brand's history and products.
Asking too many irrelevant questions can take up valuable time, and leave you unsatisfied at the session's end. Also, the chat agents would be unable to provide the customer satisfaction you deserve. But, if you are unable to find the answers to your questions, of course feel free to ask the chat agent.
Remember to Thank the Chat Agents
Lastly, a live support feature is free, and helps you navigate the online customer experience. Remember to thank the chat agent for successfully resolving your queries before ending the chat session.
Takeaway
If you have a query or concern while completing your online purchase here at PlushBeds, our live chat support feature can get you connected to a real person instantly. You can use this feature for free to get all your question answered at your convenience.
There are other ways to contact us here at PlushBeds. Complete our online form, or,  if you'd like to talk to one of our PlushBeds representatives, give us a call at 1-888-286-3404, Toll Free. Our Customer Service and Sales and Mattress Specialist hours are:
Monday - Friday 9 am to 11 pm EST

Saturday 9 am to 11 pm EST

Sunday - 9 am to 11 pm EST
Remember, though, the chat button is in the bottom right-hand corner of all the pages on the PlushBeds website!
Link to Us!
If you found this article useful and shareable, please copy and paste the following into the html code of your website or blog:
Learn More About Going Green at the <a href="https://www.plushbeds.com/blogs/green-sleep/how-to-get-the-most-out-of-our-live-support-chat-feature">PlushBeds Green Sleep Blog</a>.
*Please note that we DO NOT accept guest blog posts. Any inquiries into this will be respectfully left unanswered.
Related Posts:
The post How to Get the Most Out of Our Live Support Chat Feature appeared first on PlushBeds Green Sleep Blog.