Mattresses and Landfills: Why a Natural Mattress Matters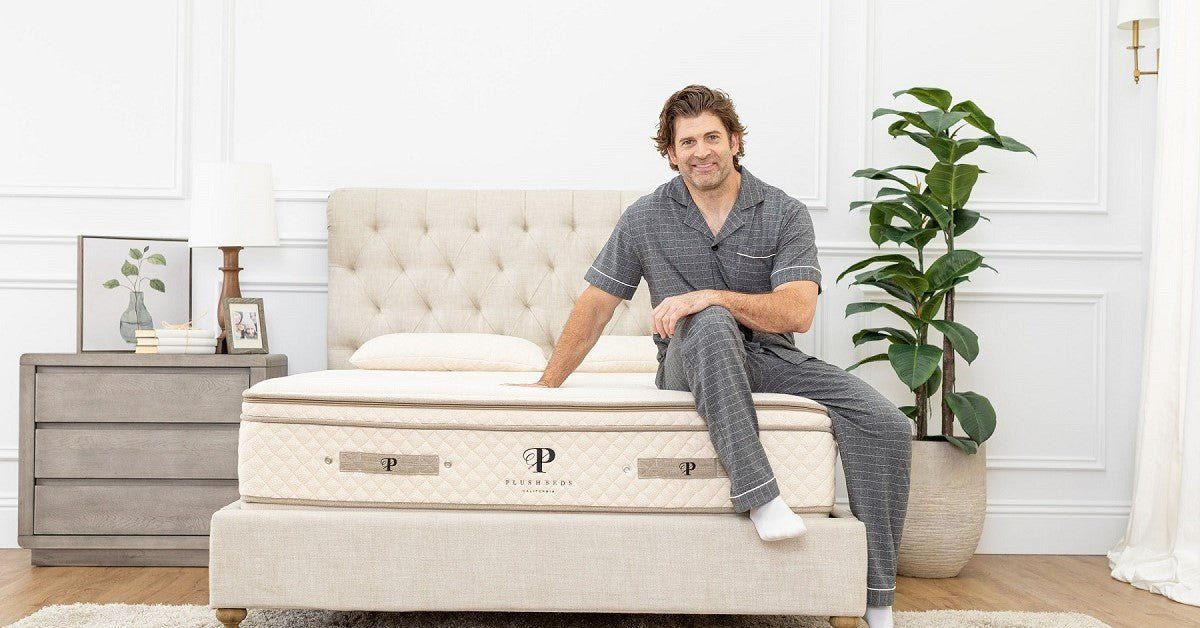 When purchasing a new mattress, your decision can have an impact on the planet seven or ten years down the road. Most mattresses are made with materials that are not recyclable. This means they land (in whole or in part) in landfills around the world.
The Problem of Mattresses and Landfills
According to the Environmental Protection Agency (EPA), diverting mattresses from landfills saves 28 cubic feet of landfill space per mattress. They agency document goes on to say that mattresses are 400 percent less compactible than typical household garbage.
When you consider that the average consumer replaces a traditional innerspring mattress every 7 to 10 years, that means that mattresses are occupying a great deal of landfill space on a global scale.
Unfortunately, despite the fact that many of the materials used in mattresses, even traditional box spring mattresses, may be recycled, the process is cumbersome and most people find it easier to "dump" the mattresses rather than attempting to recycle them.
As a result, some states, such as the state of Connecticut, are taking matters into their own hands and passing laws (see Public Act 13-42) requiring mattress makers to manage mattresses that are no longer wanted within their state.
When consumers purchase mattresses in Connecticut, a portion of the price must be set aside to pay for the transportation and recycling of mattresses consumers no longer want. The law, passed in 2013, is the first of its kind, though we are sure to see other states follow suit.
What Can You Do?
Make smarter choices when purchasing your next mattress so that getting rid of your old mattress doesn't become problematic for you and the environment. Ask the company you're buying from if they offer a mattress-recycling program – and if they do, find out how much it might cost you before agreeing to it. (Ask us here at PlushBeds about our old mattress removal and disposal services.)
Be proactive when purchasing and choose only mattresses that are 100 percent recyclable. This means that every part of the mattress is perfectly recyclable so you are likely to avoid problems when the time comes to upgrade your mattress.
How Does Natural Latex Help?
Natural latex mattresses are 100 percent natural and recyclable. Every component of the mattress is safe for recycling. That's not even the best part, though. While most mattresses must be replaced every seven or so years, natural latex mattresses last as much as 25 years or longer. This means that other mattresses on the market will need to be replaced as many as three to four times more often than natural latex. How's that for clearing out a little bit of landfill space?
Whatever you're looking for in a mattress, chances are good that you'll find a natural latex mattress that's sure to meet your needs. You can even rest easier with a clear conscience knowing that your eco-conscious natural latex mattress choice is a good one for you and for the planet.
Link to Us!
If you found this article useful and shareable, please copy and paste the following into the html code of your website or blog:
Learn More About Going Green at the <a href="https://www.plushbeds.com/blogs/green-sleep/mattresses-and-landfills-why-buying-a-natural-latex-mattress-matters">PlushBeds Green Sleep Blog</a>.
*Please note that we DO NOT accept guest blog posts. Any inquiries into this will be respectfully left unanswered.
Related Posts:
The post Mattresses and Landfills: Why a Natural Mattress Matters appeared first on PlushBeds Green Sleep Blog.