On a Sugar Rush: How to Suppress Bedtime Snacking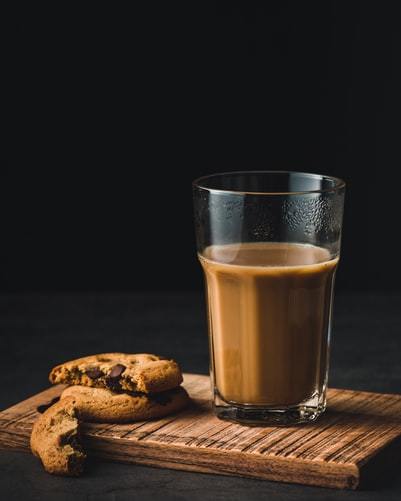 We've all been guilty of it; sometimes after you're settled into bed for the night, you get that craving for something sweet. Before you know it, you're downstairs in the pantry closet rummaging for anything to satisfy your taste buds. Less than 30 minutes later, you're laying awake cursing that Entenmann's crumb cake as it rumbles in your stomach. The debate on eating before bed has always been a hot topic, so let's go over why eating so close to bedtime isn't always the best idea.
Many studies have concluded that eating before bed can affect your sleep in a negative way. If your blood sugar is too high before bed, it can cause additional stress on your body which prevents it from producing melatonin. Melatonin is your body's natural chemical that dominates your sleep cycles. Eating sweets or salts before bed can also give you unwanted indigestion and heartburn, which can make for a long and uncomfortable night.
MSNBC recently went over some strategies to stop late night cravings in their tracks:
Control late-night hunger: Try to eat breakfast within an hour and half of waking up every morning. This helps to keep your blood sugar level on an even-keel throughout the day.
Eat a fiber-rich dinner: Fiber helps to keep you full and will prevent late night snacking.
Push dinner back an hour: Instead of eating dinner at 5 or 6:00 p.m., try pushing it back to 7:00 p.m. so you're less hungry when it's time for bed.
Keep the sweets on the streets: Keeping tempting foods out of your house will prevent you from eating them, it's as simple as that.
According to a study done by Columbia University and cited by Livestrong, it's not the eating before bed that's always inherently bad but rather what you're eating before bed. When most people look for something to nibble on before calling it a night, they're rarely eating fruit and veggies. Most people are eating processed food, such as sweets or salty foods like potato chips, which can lead to overeating. Overeating late at night when no physical activity besides snoring will be happening for hours is never a good idea.
While it's all well and good to know that eating before bed isn't ideal, acting on this knowledge is an entirely different story. Sometimes it's impossible not to satisfy this craving, and for those nights, here are some foods that HubPages has come up with that will stop the hunger without giving you indigestion.
Oatmeal and Honey: Oatmeal has natural sleeping aids to help you fall asleep faster and longer.

High-Fiber Cereal & Milk: Fiber cereals are made of complex carbohydrates that help to boost serotonin which helps to promote calm relaxation before bed.
Banana: The magnesium and potassium in a banana helps to relax tired and overworked muscles.
Cherries: Cherries will help to satisfy your craving for sweets while still eating healthy before bed.
So when you do finally go to
bed
at night, make sure it's a sound night sleep where the only visions of sugar plum fairies will be the ones dancing in your head.
Link to Us!
If you found this article useful and shareable, please copy and paste the following into the html code of your website or blog:
Learn More About Going Green at the <a href="https://www.plushbeds.com/blogs/green-sleep/on-a-sugar-rush-how-to-suppress-bedtime-snacking">PlushBeds Green Sleep Blog</a>.
*Please note that we DO NOT accept guest blog posts. Any inquiries into this will be respectfully left unanswered.
Related Posts:
The post On a Sugar Rush: How to Suppress Bedtime Snacking appeared first on PlushBeds Green Sleep Blog.