The 30 Best DIY Blogs of 2015: Learning Better Self Reliance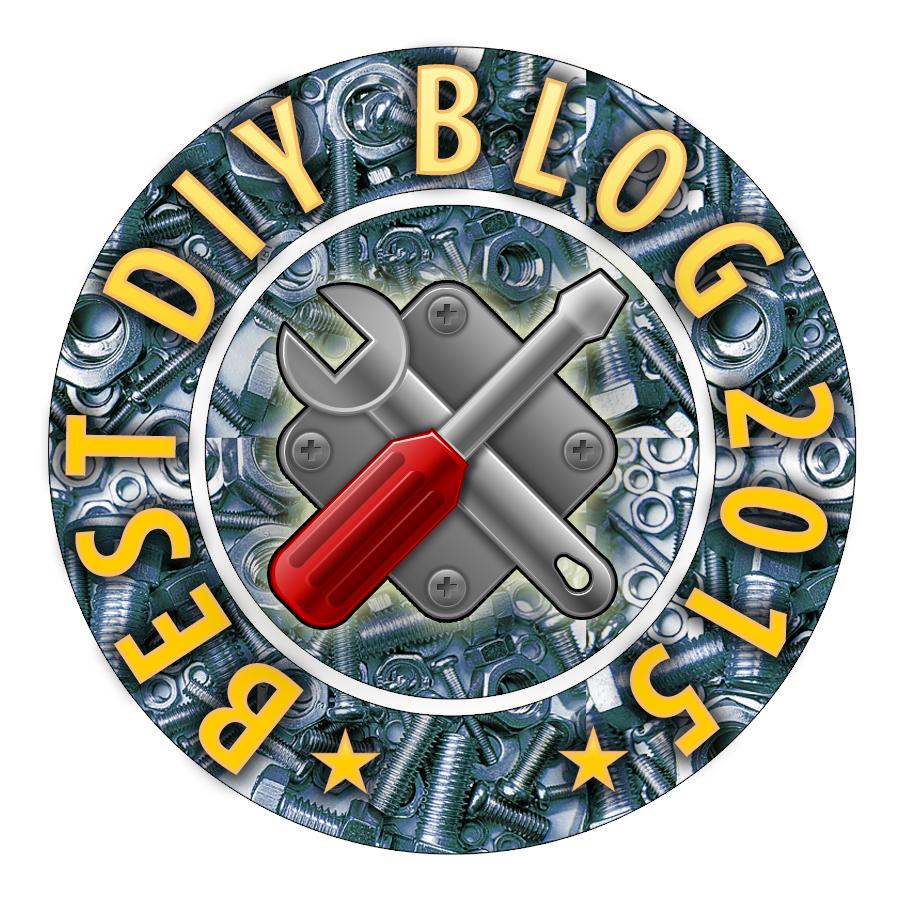 PlushBeds Awards the Most Outstanding DIY Bloggers
Top 30 DIY Bloggers
DIY projects are an important part of green living. You choose the materials. You choose the method of construction. You determine just how green you want your project to be. It can even be upcycled or repurposed. At the end of the project, you have a nice craft, piece of furniture, or decorative piece for your home, inside or out, to enjoy for yourself or give as a gift to someone you love. You may even discover that you can get items that are just as nice as designer products for a fraction of the price when you make them yourself. It's a win for everyone — but the biggest winner is the planet.
We've scoured the Web to bring you 30 of the best DIY blogs for 2015. View them at your own peril. We're sure you're about to become addicted to a new way of going green
.
*Note: Bloggers, if we haven't gotten permission yet to use your head shot, that's probably why we don't have your image next to your blog. Please get in touch with us so we can get that remedied as soon as possible. Our readers want to match a face with a blog.
Pretty Handy Girl: Empowering you to complete your own DIY project
Brittany Bailey is the brains – and brawn – behind Pretty Handy Girl, which is a blog that offers detailed tutorials for various home improvement, repair, décor, craft, and sewing projects. Her goal is to not only help people who are new to DIY, but also to empower those who don't think they can do it to give it a try.
Brittany offers a wide range of beautiful projects with detailed supply lists, instructions, and photographs sufficient to help even novice DIYers follow along at home. Projects featured on her website are diverse, from simple craft projects to making a king sized bed with a decorative headboard and storage beneath to a complete kitchen renovation starting at the studs.
Brittany provides not only information on how to do the projects, but practical advice for getting started and what not to do as well. The great thing about Pretty Handy Girl is that she doesn't take it for granted that the reader is at or near her level and experience, and breaks each project down to a level that beginners can easily follow.
Pretty Handy Girl also has a substantial social media presence you can follow on: Facebook, Twitter, Pinterest, Google+, and Instagram.
Tasha Agruso is an attorney and a busy mom to twins. She believes that if she and her firefighter husband can find the time to transform their formerly uninspiring home into a beautiful place for their family, then anyone can do it!
Designer Trapped in a Lawyer's Body offers tutorials for DIY projects, room makeovers and reveals, knock off projects, and holiday decorating. There are even DIY projects for kids and tutorials to make them work, and a few fun recipes to try at home.
This blog features a wide range of types of DIY projects, which means it offers a little something for everyone. These are just some of the types of projects you'll find at Designer Trapped in a Lawyer's Body:
DIY Furniture
DIY Décor
DIY Art
DIY Paint Projects
DIY Lighting
DIY Sewing
DIY Crafts
DIY Flooring
Tasha offers detailed lists of supplies needed to complete the project, and outstanding advice about how to make things easier as the project progresses, as well as detailed step-by-step information about how to complete the projects.
Follow Tasha's adventures in DIY on Facebook, Instagram, Google+, Pinterest, and Twitter to learn about her upcoming projects and to get inspiration for projects of your own.
Cassity and Justin Kmetzsch are passionate about the creative process involved in remodeling homes. In fact, they're actually quite green about the whole process with a motto of "Reduce, reuse, recycle, re-purpose, remodel!"
Cassity is a stay-at-home mom who needs a steady stream of projects on her plate in order to maintain her sanity. Her goal is to accomplish one project a day, large or small, and she shares it all on her blog.
Remodelaholic offers a lot of meaty projects to dive into from creating a backyard waterfall on a budget to upgrading IKEA pieces to give them a high end look and so much more. The detailed, step-by-step instructions and photographs tantalizingly invite her readers to follow her tutorials every step of the way.
Learn more about Cassity and Justin's remodeling adventures by following them through social media at: Facebook, Twitter, Pinterest, Google+, and Instagram.
Erin Spain offers budget-friendly DIY advice for people interested in transforming or updating their homes. She breathes new life into tired old furniture by adding a little pain, blood, sweat, and tears, and a lot of elbow grease and imagination
. Better still, on DIY on the Cheap by Erin Spain, Erin provides tutorials so that readers can follow along with similar projects of their own.
In addition to furniture makeovers and transformations, Erin's blog includes arts and crafts, holiday projects, and room makeovers that are fun to follow and try at home.
Check out what's going on at DIY on the Cheap by Erin Spain by following her on: Facebook, Google+, Twitter, Instagram, or Pinterest.
Mandi Gubler is the inspiration behind Vintage Revivals. She is a self-proclaimed thrift store junkie and utterly fearless when it comes to DIY. She is a stay-at-home mother who began blogging and decorating at the same time. She was once terrified of decorating, but now believes that fearless is the only way to go. More importantly, she believes that you should decorate on your own terms and according to your own tastes.
While Mandi does provide step-by-step tutorials, it is just the bare bones, and she encourages others to take these projects and make them their own. It's a can't miss blog for anyone interested in thrifty vintage décor and design, and a great deal of fun to read even if you aren't.
Can't wait to see what Mandi has to say next? Follow her on social media: Twitter, Facebook, Instagram, and Pinterest.
Gina Luker shares her personal adventures of remodeling her childhood home with her readers one step at a time. In addition to DIY tutorials, she offers practical advice for using power tools, green tips for reducing energy consumption, reusing things like doors and windows, and overall advice for making houses feel more like homes.
The Shabby Creek Cottage also offers a wide range of family-friendly features like recipes, freebies, budget decorating tips, and holiday decorating, dining, and gift-making ideas.
Gina can be found posting some real gems on several social media sites including: Instagram, Twitter, Google+, Facebook, and Pinterest.
Melissa Riker is a happy homeschooling mother of three boys and a busy Army wife. Her need for a creative outlet during her husband's deployments is what drove her to start her own blog, which has taken a life of its own. Today The Happy Homemaker is filled with DIY and craft projects and ideas, recipes, tips, and homemaking advice.
Melissa loves transforming old things into something new and beautiful, and shares that love with the people who read her blog. Some of her most inspiring posts, though, are the ones that deal with decorating and making gifts. She offers practical gifts to make for almost any occasion. Parents are sure to appreciate the kid-friendly design ideas she offers and the instructions on how to build various household items.
Learn all about Melissa and her crafty ideas by following her on social media: Facebook, Twitter, Instagram, Google+, and Pinterest.
On Home Repair Tutor, Jeff Patterson offers practical advice and detailed how-to videos to help everyday people, even rank novices, take care of necessary home repairs and improvements by themselves. Jeff believes that home owners inherently want to make their homes even better over time, but often lack the knowledge or skill set to make the upgrades themselves. His goal is to help with that.
The large collection of video DIY tutorials is what sets Jeff apart from many other DIY bloggers today. The fact that he focuses solely on repairs and improvements rather than design makes him useful for people who don't want to sift through pages of irrelevant information to get to the meat and potatoes they're looking for. Jeff also offers a page on his blog that sorts projects by room or type to make it even easier to find what you're looking for.
Following Jeff on social media is a must if your home is in a constant state of repair, or if you're simply interested in learning as much about DIY home improvements as possible. Do it now: Facebook, Twitter, Pinterest, and Google+.
The DIY Village:  Home of the Never Ending Honey-Do-List
Jacque and Matt Knowlton together are The DIY Village, which was born when they moved into their home in 2011. First on the honey do list were substantial repairs to the home's exterior, necessitated by devastating storms the day before closing on their home.
The beauty of this blog lies in the blow-by-blow photographs of what's taking place with the various projects Jacque and Matt have going on. While it doesn't necessarily provide step-by-step instructions for the projects, the pictures are worth a thousand words and do a great deal to tell the story of what's taking place.
That doesn't mean that there aren't plenty of step-by-step projects and instructions to follow along with at home. What it does mean is that there is a little something for everyone interested in DIY to find on this blog.
See what's next on the Honey-Do-List by following their social media adventures on Facebook, Twitter, Instagram, Google+, and Pinterest.
Jessica Wangelin lives in an old Colonial home in Upstate New York with her husband. During the day she's a fine, upstanding Ph.D. student, but at night she's generally knee-deep in some sort of DIY project.
DécorAdventures began in 2009 as an opportunity to share the projects Jessica was passionate about doing as well as a creative outlet. Her main goal in writing the blog is to provide her readers with the inspiration and motivation to engage in DIY projects of their own.
Jessica's DIY goals are dedicated to making her home a place to live that is simple, comfortable, and environmentally-friendly. Ultimately, though, she's all about having fun in the home design and décor process. She offers craft tutorials for the holidays and the rest of the year, decorating ideas, home improvements, furniture makeovers, and fabric projects.
Join Jessica's DécorAdventures' followers to get a heads up on what's happening next on social media through Facebook, Twitter, Pinterest, Google+, and Instagram.
Infarrantly Creative offers a little bit of everything for the DIYer. From furniture hacks and craft projects to food hacks and tutorials, this fabulous blog makes its mark on the DIY world with style and grace.
Beckie Farrant, owner and creative genius behind Infarrantly Creative, is a self-professed upcycler who revels in roadkill rescues – not the kind you're thinking of. Her idea of rescuing roadkill means finding an item discarded on the side of the road, such as an ancient console television, and transforming it into something beautiful, sensational, and useful once again.
Crafty types of people will appreciate Beckie's section on pennywise presents you can make at home for next to nothing that are beautiful, thoughtful, and appreciated gifts. She also offers a section featuring knockoffs of expensive furniture and craft items from popular retail stores for a fraction of the cost, and the slight addition of a little elbow grease and imagination.
Follow Beckie's roadkill rescues and more through social media outlets like Pinterest, Twitter, Facebook, Google+, and Instagram.
Southern Hospitality: Adventures in Decorating, Thrifting, Cooking and Gardening: One Woman's Life in the South
With Southern Hospitality, you really get two blogs in one. One blog is all about southern living and southern hospitality, while the other is all about the renovation of a 1979 home. Both aspects of the blog offer appeal to the DIY crowd. Whether you're in the market for recipes and gardening advice or information on landscaping and garage organization, you're sure to find it here.
Rhoda believes that a limited budget doesn't mean you must sacrifice style. She offers great advice for decorating, traveling, dining, and more – even on a budget. She also offers fashion advice for women over 50 that is stylish, comfortable, and practical.
One thing that really sets this blog apart from so many home-style DIY blogs is the fact that it offers so much practical advice for outdoor living areas. You'll find a wide variety of advice on things like gardening, landscaping, and even things like outdoor lighting and retaining walls. It's truly a wonderland of information for anyone interested in creating more inviting outdoor living spaces for their homes. There are even a couple of patriotic lawn and garden projects for anyone interested in brightening up their home exteriors in a manner Uncle Sam would certainly approve of.
Shanty-2-Chic: Turning Shanty to Chic One Bargain at a Time
Shanty-2-Chic is written by two sisters who live in Fort Worth, Texas and have a passion for power tools. What first began as their efforts to convince themselves that they didn't need to wait on their husbands to do tackle the big jobs at home, has spiraled into a passionate pursuit for both Ashley and Whitney as they design and build furniture items and share the patterns they've created with their viewing audiences.
Ashley and Whitney offer practical advice and beautiful projects along with easy-to-follow instructions, and sometimes video, on how to bring it all together. Some of their videos even teach viewers at home the ins and outs of using new tools safely. Their goal is to inspire others to dive right in and try new projects – even on a budget.
You'll find many projects that mimic tables and benches from big names like Pottery Barn and Restoration Hardware that cost less than $100 to make at home (assuming you have the tools – these cost estimates are for the project materials).
You can learn more about the sisters and their latest projects, plans, and designs through Google+, Instagram, Pinterest, Twitter, and Facebook. Be sure to check out their YouTube channel for educational videos, too.
Understanding the fact that DIY projects involve a great deal of tools to complete, especially for the chronic DIYer, April Wilkerson of Wilker Do's offers a wide range of home projects along with shop projects to help DIY aficionados keep all their tools, stains, paints, and other shop necessities neat and orderly for easy access when needed, and out-of-the way storage when other things are going on.
April's inspiration for learning to make things on her own was completely practical in nature. When she discovered there were things she wanted but couldn't afford, she set out to learn to make them herself. Wilker Do's was born of a desire to share this knowledge with others rather than waste the learning process by not sharing what she had learned.
Most of April's shop projects are practical and easy, and free up vital space in the workshop for the household projects she makes to be put together. She doesn't limit her storage projects to the workshop though, she even offers several nifty storage ideas for in the home. The difference is that these projects are not just functional and practical, but also make lovely additions to the home. These interior storage projects include a toy storage cubby, firewood storage, and a DIY dress-up station for kids dress up clothing and costumes.
You don't have to start from scratch like April did. Follow her work on Facebook, YouTube, and Google+.
Jon Peters: Art and Home with Jon Peters
Jon Peters specializes in handmade furniture and custom art work. In addition to his artistic works in art and furniture, Jon also offers several practical tips on restoring old and sometimes damaged furniture to pristine, usable condition. His blog offers a nice combination of art, home, and shop designs, in addition to a few recipes many readers find appealing and enjoyable.
Jon weaves practical advice along with his extensive knowledge on the art of furniture creation, woodworking, and design with his readers through words, photographs, and videos. It's an interesting blog to visit for people looking for a more artistic DIY approach as well as those that are simply looking for down-to-earth guidance in your approach to your own DIY projects.
Fans of Jon can follow him and his work on social media through YouTube, Twitter, Facebook, Instagram, and Google+.
Kristi Linauer is an interior decorator turned blogger who feels as though she literally comes alive when getting her hands dirty on home improvement projects in her own home. Kristi is inviting you along for the ride through her blog, Addicted 2 Decorating. She still picks up the occasional decorating job on the side, but only when she gets to do the work herself and not just choose the design.
For the most part, Addicted 2 Decorating, telling the story of her own design pursuits, is Kristi's real passion as it allows her to follow her own instincts, and she gets to do all the work herself. Her blog is great for beginners to the world of DIY as it teaches several DIY basics in addition to offering tutorials on some of the more advanced projects. In fact, there are many areas where she is literally learning as she goes. Once those projects are complete, she revisits the lessons she learned in the process and shares them with her readers. It's a fun blog to follow, with many great decorating ideas and an opportunity to see the work she's done as it comes together with her condo tour and her house tour.
Check out Kristi's DIY work and keep up with her latest news and projects through social media on Facebook, YouTube, Twitter, Pinterest, and Google+.
In My Own Style: Affordable DIY Decorating & Creative Ideas to Inspire Your Style
Diane Henkler of In My Own Style is a very crafty lady. With a background in display, it was inevitable that she'd eventually make her way into the world of decorating and design. In fact, she found her way into this world the way many people do, with the purchase of a first home that left little additional room in the budget for big budget décor items. This left her using a few tricks of the trade from her experience in display work to transform her house into a home that was warm and inviting.
Diane prides herself in offering budget-friendly decorating ideas that almost anyone can incorporate into home décor projects that work within the available budget. From furniture makeovers to instructions for painting almost any surface in the home, Diane has you covered in the pages of her blog.
Keep up with what Diane is working on through her social media posts on Facebook, Twitter, Pinterest, and Instagram.
The Makely School for Girls, with Lindsey Ballard playing the role of strict headmistress, is all about empowering you to take chances and risk big when it comes to decorating your home – even on a tiny budget. Maybe even especially on a tiny budget.
The blog offers budget-friendly decorating advice, tips, tutorials, and tricks that you can take with you as you begin to make design choices in your own home and for your own family. Lindsey's advice isn't limited to one side of the DIY spectrum. They incorporate things like color, furniture building, re-envisioning furniture, and so much more.
Lindsey is definitely fearless at decorating, and encourages others to take the same approach. There is nothing that given enough paint (and sometimes time to save more money) cannot be undone eventually. So go for bold. If you don't like it, change is the next big project away.
See some of Lindsey's bold designs, and learn what she has up her sleeve for her next big project idea by checking out her social media pages on Facebook, Pinterest, Google+, and Twitter.
Before you dive in, know that KariAnne is one busy lady. Not only is she involved in countless projects around her home, the very ones she blogs about, but she's also a design consultant on the side. This means that she knows what she's doing with her blog and the design aspect of it.
Thistlewood Farms itself offers inspiration, detailed instructions, and photographs at every turn to help you recreate those same projects in your own home. The diversity of her projects makes the blog a worthy read for anyone interested in design, décor, and DIY projects around the house. From a faux painted patio floor to container garden basics and countless projects inside the home, KariAnne offers insights, advice, and a little bit of humor to help you through it all.
She also offers a virtual tour of her home so you can see her style and design ideas in action once they've been put together to create a room within her home.
Don't miss out on the great things KariAnne is cooking up on Thistlewood Farms. Follow her on social media and stay in the know on Facebook, Instagram, Twitter, Pinterest, and Google+.
Ana White is a DIY queen in some circles. One of the big things she's doing in the DIY world is building her own cabin in Alaska, one DIY project at a time. You can read all about her experience on her blog, Ana White, as well as many other DIY projects. One thing that sets Ana's blog apart from others is that she sorts the projects on her blog according to categories and then breaks them down even further.
For instance, she breaks the projects into "project type" then further categorizes them into:
Accent tables (coffee tables, console tables, side tables)
Kitchen Cabinets
Tables (Desks, dining tables, kitchen islands)
Storage (armoire, bookshelves, built-ins, buffet, cabinets, crates, cubbies, dresser, hutch, lockers, entertainment centers, nightstands, wine storage)
Beds (bunk beds, daybeds, full, king, queen, twin, headboards)
Seating (benches, chairs, stools, sofas)
And that's just one primary category. She also has categories for skill levels (starter projects, beginner, intermediate, and advanced), style, collections, and rooms.
In other words, Ana White offers plans, projects, tutorials, and walkthroughs of projects sure to appeal to a wide audience – including projects for children's toys, toy storage, furniture, upholstery tutorials, home DIY, and outdoor projects.
Follow along and learn all about what's going on at Ana's Alaskan cabin or see some projects fans and followers have created on her Facebook, Google+, Twitter, and Pinterest.
At the Picket Fence is the creation of two sisters,  Heather Patterson and Vanessa Hunt, who live halfway across the country from each other. One in the Pacific Northwest, and the other in the Bluegrass State. In the beginning, it offered a creative outlet for the sisters as well as a way to stay connected despite the many miles between them. Over time, it has become so much more for them, and they invite you into their families by sharing the projects they're working as well as little details about their lives.
The DIY projects shared on At the Picket Fence are often décor-related, but there are some makeovers and knockoff projects to enjoy. What sets this blog apart from some of the others in the DIY spectrum is the personal, familial nature of the blog. It's a fun place to visit with a nice warm cup of tea, coffee, or cocoa, while preparing to be inspired about your own upcoming projects and plans.
And, one of the sisters LOVES to cook. She shares recipes with her readers, including quite a few melt-in-your-mouth desserts you won't want to miss.
With that in mind, it's important to keep up or you just might miss out. Pinterest, Facebook, and Twitter allow plenty of opportunities to follow along with the sisters.
Donna Williams began her journey in the world of DIY out of necessity. Starting over from scratch, with little money to invest in luxury items like furniture, she turned to the art of curbside diving and thrifting in order to get the resources she needed to create something better for her home. Then she learned about blogs, and invested a great deal of time to learning about them and creating one of her own.
Donna learns new things about decorating on the cheap every day, and shares them with her readers. And her readers love her for it! The ideas are inspiriting to others, who then go out and do their own projects based on what Donna has done at Funky Junk Interiors.
Donna also categorizes her posts into easy to understand groups like: DIY (further into junk projects, furniture, rooms, outdoors, and seasonal), Tools and Building, and Gardening. This makes it easy for readers to find what they're looking for.
If you're excited about the many DIY projects Donna features, follow her on Facebook, Pinterest, Instagram, Google+, and Twitter.
The Painted Hive: Making a House a Home for Honey…
Kristine Franklin lives outside Melbourne, Australia with her husband, daughter, and son. She is a self-taught interior decorator and stay-at-home mother to her children. She is dedicated to transforming her standard suburban Australian home into a place of beauty for her family and herself on a very limited budget. The Painted Hive is how she shares her efforts and her results with the world.
Projects you'll find featured on The Painted Hive include furniture rehabs, room makeovers, crafts, and how-to projects. Kristine also offers an extensive project and before and after gallery so fans can see the work in action as well as the huge transformation of her home. She also has a list of her most popular projects so that readers who have heard about projects elsewhere can usually find them quite easily.
Also popular by Kristine are the free printables she shares with readers. These are great for helping readers keep their homes beautifully organized, and a real hit all-around. The instructions for her projects are clear and easy to follow, and she includes plenty of photographs so that beginners who may not understand what's going on in the written instructions can still follow along.
No worries Mate. You don't have to go to Australia to get great advice from Kristine. Just follow her on social media like Facebook, Twitter, Pinterest, and Instagram.
Melissa Michaels is the brain trust behind The Inspired Room. She created the blog to inspire people to believe that they, too, can have an inspiring and well-kept home even on a budget. In March of 2015 Melissa released the book, Love the Home You Have, which became a NY Times Bestseller!  Her blog is more décor-focused, and she loves to share things about her own home to inspire her readers. She offers tips about decorating as well as homemaking and organization.
One thing her readers love about Melissa's blog is that it's real. She understands the demands today's women have on their time from children, families, pets, and communities. She shares her tips to keep up with all those demands, while maintaining a home that you can fall in love with, all without breaking the budget.
Most importantly of all, Melissa works hard to keep things simple so that even those who are novices on their DIY journeys are able to keep up and imitate these projects from home.
Thrifty & Chic: Creative, Cheap, and Chic Décor
Alicia Roothoff is the intellect behind the beautiful DIY projects that abound at Thrifty & Chic. She has a background in architecture, marketing, and interior design, and is a self-professed DIY junkie who is proud of the fact that she owns more power tools than her husband. She loves tackling new DIY projects for their home, and works to make them as thrifty as possible.
Alicia offers a wide range of furniture ideas along with step-by-step instructions and complimentary photographs to help people following along at home get a good visual of the project. Alicia's ultimate goal is to prove to anyone that a beautiful home can be had – even on a budget.
Looking for a little inspiration? Be sure to check out Alicia's favorite projects page where you should have no trouble finding a beautiful project (or ten) that you can do for your home or to give as gifts.
Keep up with what's going on at Thrifty & Chic by following Alicia's social media posts on Facebook, Pinterest, Twitter, and Instagram.
Kate Riley wears a lot of hats in her Northern California Wine Country home. She's a bargain hunter, designer, renovator, and do-it-yourselfer who lives for the next opportunity to put a paintbrush in her hands. She believes that beauty doesn't have to cost a fortune, and looks for ways to bring designer looks into her home for less. And, if you read Centsational Girl, she tells you all about it so that you can do it too!
The real beauty about Kate is that she helps you with the basics, too. It's not just about how to build the projects, but also about how to use the equipment necessary in a safe and effective manner. Kate offers a wide range of project ideas from making bracelets with chain links from hardware stores to building your own drying rack for the laundry room, and then throws in expert gardening advice, holiday decorating ideas, and seasonal recipes to top things off.
If this sounds like your kind of blog, follow along at home through Twitter, Pinterest, Instagram, and Facebook to see what Kate's up to next.
DIY Home Sweet Home: Because it's the little things that make a house a home.
Jamie Hammond is a homeschooling mom who understands the importance of things like organization, craft projects, and home cooked meals. With that in mind, DIY Home Sweet Home is filled with organizational and cleaning tips to save busy moms time and money, crafty ideas, gardening instructions, advice and insights, and quite a few tips and tricks to help moms from all walks of life keep their households operating smoothly and even on budget.
The tips and tricks section is filled with all sorts of "home hacks" that will cut costs and help keep the home clean and user-friendly for one and all.
In addition to DIY Home Sweet Home, you can follow Jamie's exploits and expert advice on Twitter, Facebook, Google+, and Pinterest.
Shelley and Cason Smith created The House of Smiths to record their progress as they remodeled their home. Over time, the blog has become a mixture of DIY projects, decorating, crafting, and family life. The DIY tutorials involve a combination of crafty and DIY projects that include home improvements, furniture makeovers, painting, flooring, and even the occasional recipe.
The House of Smiths also offers a list of favorite projects and a home tour that are both very popular with readers. The home tour shows before and after photos of the renovations that have been undertaken during their time in their home. One thing about the blog that makes it more personal than many other DIY blogs is the daily life photographs on the blog – a fun way to get to know the faces behind the blog.
Follow along at home and explore the many Smith family adventures on Facebook, Twitter, Instagram, and Pinterest.
Just a Girl: Interior Design Ideas on a DIY Budget
It's not easy having front row interior design ideas on a cheap seats DIY budget, but Chris gives readers the tools they need in the form of interesting tutorials, transformations, upcycles, updates, and more. Projects range in style from fanciful to completely practical, and all are simply gorgeous works that any DIYer should be proud to add to your collection.
Whether you're interested in adding artful touches to your home or in learning how to make your furniture work for your modern family, Chris has some great tips to share. Follow along on Facebook, Pinterest, Twitter, and Instagram to see what's coming next.
Thrifty Décor Chick – Decorating, Do-it-Yourself, Entertaining
Sarah believes that every home can look great without breaking the bank. Thrifty Décor Chick sets out to show readers how it's done. In the beginning, Sarah's blog was all about sharing her pet projects with family members and friends. Over time, it evolved and became a creative outlet in itself.
The blog features a wide range of home improvement DIY Projects complete with instructions. Some of the projects featured include replacing wire pantry shelves, spray painting door knobs, installing peel and stick tile, installing dimmer switches, building window seats, and creating "cheater" crown molding.
You can catch up with Sarah's latest designs and DIY projects by following her on Facebook, Google+, Twitter, Instagram, and Pinterest.
Now, admit it – you were fascinated and enthralled at the vision, creativity, and fortitude that these bloggers display on their blogs. We hope you bookmarked this page so that you can revisit these blogs again and again to get some inspiration for some of your very own DIY projects. We're confident that these talented bloggers have provided you with a bit of gentle prodding, and encouraged you to believe that you can take on some of these projects with a little bit of help from them 
.
Please do share this roundup on Facebook, Twitter, Pinterest, Google+, and LinkedIn by clicking on the share icons below. We would love to see these bloggers get as much referral traffic as possible (they are extremely deserving of it)!
Your cart is currently empty.
Loading...