Differences Between Adjustable Beds and Hospital Beds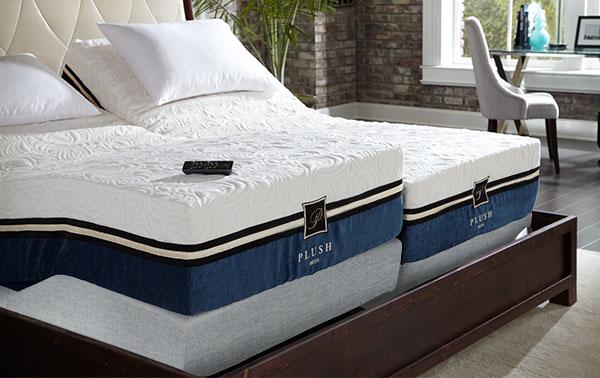 Adjustable beds that allow you the option of raising your legs or your head while in bed offer many benefits to those who decide to use them in their own homes. It's important to point out, though, that not all bendable beds are the same. There are distinct differences between hospital beds and adjustable beds you need to know about before you decide which one to buy.
What are the Strengths and Weaknesses of Hospital Beds?
Hospital beds have a great deal to offer people who are frequently in and out of hospitals, have limited mobility, or require assistance in the form of family or private home health care providers.
The fact that hospital beds offer adjustability for the head and feet as well as the ability to raise or lower the bed for easier transfers is extremely beneficial in cases where there are medical reasons for obtaining this type of bed.
One other major benefit of hospital beds is that the costs of buying hospital beds are typically covered by insurance.
The downside, though, is that there is limited selection when it comes to size or style of hospital beds. These beds are designed for one person to occupy them and they look like hospital beds.
Adjustable Bed Strengths and Weaknesses
Adjustable beds offer many lifestyle benefits, including working in bed, reading in bed, or even knitting or crocheting in bed. Surfing the internet via a laptop or tablet or scrapbooking in bed are all easier on an adjustable bed.
Adjustable beds are also valuable for medical reasons, when there isn't a need to have an full-blown hospital bed. For instance, people who have GERD, poor circulation, varicose veins, sleep apnea, snoring problems, back pain, fibromyalgia, leg swelling, and a host of other conditions, may find that an adjustable bed offers significant relief.
Of course some people wonder which mattresses are the best mattresses for adjustable beds. Most adjustable beds will accommodate a wide range of mattresses including adjustable air mattresses, visco-elastic foam mattresses, natural latex mattresses, and traditional coil mattresses.
There are also many attractive style options to choose from. This makes it suitable for almost any home décor and design choice. The fact that you can also choose adjustable beds in all sizes from twin to king and all points in between makes them an even bigger winner among couples.
Don't forget to ask about some of the features you'll find with adjustable beds to make sure those most important to you are included with the bed you buy. These include features like heat or massage, and even adjusting to over 1,000 different settings.
PlushBeds adjustable foundation beds and mattresses offer a few features that go above and beyond the average competitor including programmable remotes that include pre-programmed positions such as zero-gravity, flat, and even an anti-snore button! PlushBeds also offers an app made so that you can control your bed from your iPad, iPhone, or iPod.
Adjustable beds beat hospitals hands down when it comes to options, style, selection, and features. However, hospital beds have their purposes too. You'll have to decide which is the best choice to match your adjustable foundation needs.
Link to Us!
If you found this article useful and shareable, please copy and paste the following into the html code of your website or blog:
Learn More About Going Green at the <a href="https://www.plushbeds.com/blogs/green-sleep/what-are-the-differences-between-adjustable-beds-and-hospital-beds">PlushBeds Green Sleep Blog</a>.
*Please note that we DO NOT accept guest blog posts. Any inquiries into this will be respectfully left unanswered.
Related Posts:
The post Differences Between Adjustable Beds and Hospital Beds appeared first on PlushBeds Green Sleep Blog.