What is the Best Latex Mattress?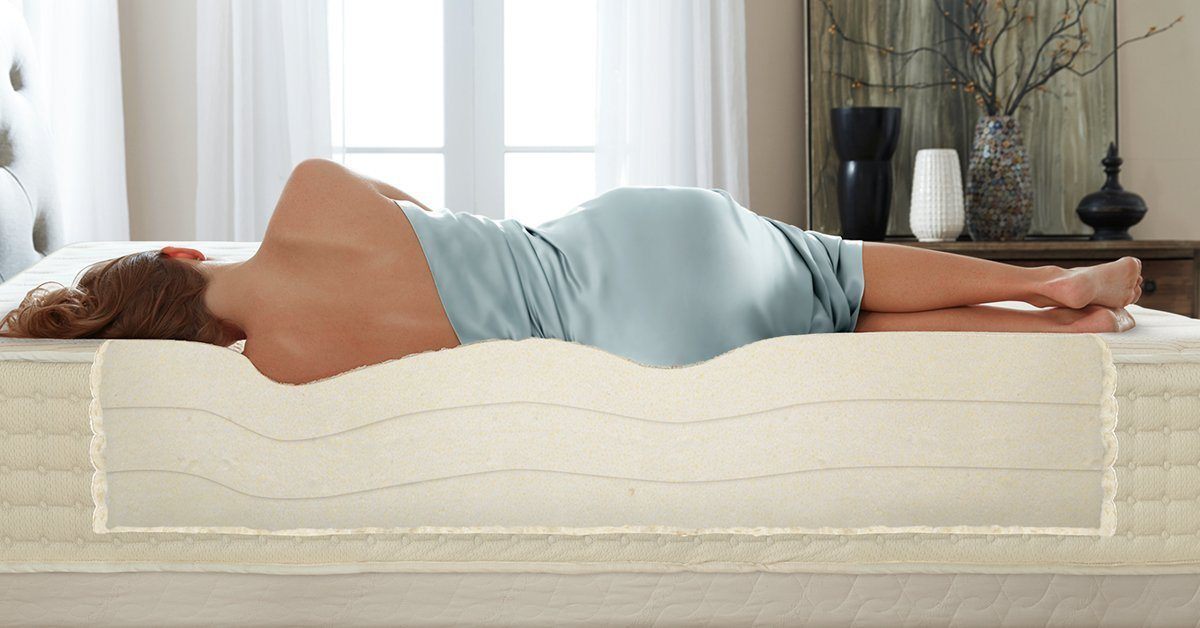 Where Are You In Your Latex Mattress Search?
By whatever means you've reached this article, if you're seriously considering buying a latex mattress, "best latex mattress" is either your first search term, or one of your last. You've either come here seeking to pare down the choices that you'll decide to compare from the outset, or you've already searched through several companies on your own, and evaluated them to some degree, but you're looking for a final critique on which latex mattress is actually the best latex mattress.
What Do You Value The Most?
We hope this guide will prepare you to make a latex mattress purchase that is best for your own values, likes and dislikes. Because, after all is said and done, and everyone puts out their advertising and features on what their latex mattress offers, it is you, the consumer, who is faced with the choices of: Is this the absolute best latex mattress for me? Will this feel like I need it to, and meet my needs? Is it made with quality materials so it won't break down or have dips and impressions over time? What does the warranty look like? Can I return it if I need to? If it doesn't work out for me, and I need to return this particular latex mattress from X company, what does is required of me, and how much do I have to pay to return it? Is it easy to tell what this mattress is made of? And, so on…
What Sets This Critique Apart?
One thing that you will find that is a little unique in this article concerning your search of the best latex mattress is that we aren't going to bash any of the latex mattress brands. Regardless of the advertising on Google that draws you in by saying "scammed by latex", "latex mattress scam" or something of that nature (companies using negative keyword advertising to pretend that others are scammers and that they are definitely not), there really aren't many "scam" products per se in the latex mattress industry, thankfully. That is one of the great things about the online marketplace – if you are a scam, you'll quickly be sniffed out, and have many  complaints to reflect that, which are easily accessible online.
Some of the Criteria We Would Use to Find The "Best Latex Mattress:"
Some of the criteria that we would use, to choose a latex mattress for ourselves, would be the following:
Is the Mattress Natural or Organic?
Natural and organic latex mattresses tend to last the longest and have the best physical properties. Resilience would be a top priority for us, were we to be in the shoes of a consumer. Natural Latex foam is extremely resilient, which means that it has great flexibility and spring back, and it is great for pressure relief. When it's done conforming to your body's curvature for the night, it regains its proper shape and form, making itself appear as if you were never there. You don't want a mattress that leaves impressions/indentations over time. Synthetic or blended latex imitates the feel of natural latex, but it has more of a couch foam feel to it and it does not have the same resilience. Synthetic or blended latex mattresses have a higher firmness level (higher ILD) to compensate for the lack of resilience or "springiness" that 100% natural latex provides and it does not have the same pressure relieving qualities. Mother Nature always has a way of besting man made materials.
Another reason why, as consumers, we would be partial to natural or organic latex is because of its botanical properties of being naturally resistant to molds, mildew, and it is antimicrobial in general. Dust mites are common in mattresses, and they "doo their doo-ty" inside mattresses. It's not fun to have things growing inside of your mattress and to have the possibility of the mattress to contributing to ill health. Natural and organic latex mattresses are also hypoallergenic. That's a BIG PLUS for us.
Being natural, it also follows that natural and organic latex mattresses are biodegradable. So, if it's important to you that your mattress doesn't contribute to our waste problem, this feature would be another great benefit for you, as it is for us.
If you are looking for an organic latex mattress (which is a great choice, by the way), make sure you see the third party certifications, for proof of such claim. Some claims of latex mattresses being organic may only be parts of the mattress, such as the cover. Look for third party certifications to verify whether or not the mattress actually is organic, or if it's just a portion of the mattress that is organic. The more certifications, the better, unless they are irrelevant or non-industry certifications.
Another great feature of natural and organic latex mattresses is that they don't off- gas. If you are sensitive to smells, or just realize that breathing in petrochemicals from a man made mattress is unhealthy, it's great to have the peace of mind that you are sleeping on a natural surface that doesn't emit toxic chemicals.
Longevity is a good word to describe natural and organic latex mattresses as well. That's why most of them will have 20 to 25-year warranties. It's nice to have a mattress that you won't need to replace every 5-7 years, like you would a traditional innerspring mattress. The longevity of natural and organic latex is supreme; another reason why we would choose natural or organic latex over synthetic or blended latex options.
Is the Vendor a Latex Mattress Manufacturer?
Why would it be important to us as a consumer that the mattress vendor is also a manufacturer? There are several reasons for this. One, it will likely give you a much better value, inasmuch as you are buying factory-direct, and you are not going through various middlemen, who get their cut of the pie. Cutting out the middlemen will save you a significant amount of money.  What's even better is if you can get a latex mattress from a vendor that is both a manufacturer and sells online only. This ensures that overhead from a showroom floor isn't priced in to your mattress purchase.
Also, when you buy directly from a manufacturer, it gives you more flexibility with the customization of your mattress. For example, resellers buy the mattresses pre-made and they typically have layers that are glued – so they do not offer the ability to switch out layers. A manufacturer has the ability to offer a free comfort layer exchange and customization of the layers.
Furthermore, you are able to return your mattress for a reasonable fee if you don't like it. Resellers and those with a showroom floor typically have less wiggle room to receive a return without charging you return fees. If must pay the return shipping fee to return your mattress,  you'll likely be on the hook for hundreds of dollars.
In short, a latex mattress manufacturer is more customer centric and more likely to offer excellent service, because they have the resources to do so. Resellers often sell only what they have to sell and they rarely have any room to alter or customize the mattress.
What is the Return Policy?
Think about this one for a minute – if you are a latex mattress vendor, and have all the confidence in the world in the quality of your mattress, and you believe that most people would be entirely pleased to have one of your mattresses in their bedrooms, what would your return policy look like? It would probably be pretty liberal, because you wouldn't get many returns! It is understandable that a company would charge you $99 to return your mattress, because that only covers part of the return shipping of such a heavy mattress.
What about the companies that bear the full risk of returns, and charge you nothing to return your mattress? Those are the diamonds in the rough and should cause you to pay a closer look at their offerings. If there are quite a few caveats to returning your mattress, it should probably give you pause and cause you to proceed with caution, since it may be a signal that the return process is going to be difficult. After all, how would you know if you are going to like the mattress unless you get a chance to sleep on it? Too many conditions for returns is a definite red flag. Look for a reasonable return policy, and study it before you buy the mattress.
Is Price Extremely Significant in Your Search for the Best Latex Mattress?
If you get too hung up on price, you may end up buying a mattress that you regret, and have to return it. Remember, if you are willing to pay for natural or organic latex, you are making an investment in your sleep for years on end, and to pay a couple hundred dollars more, to get a much better quality latex mattress, is worth it in the end. You'll find some variation in price, between the various latex mattress vendors online (in-store is out of most people's price range, because of overhead and commissions) and you can usually tell if you are paying exorbitant amounts just for a brand name, or getting a deal that looks "too good to be true." Generally speaking, don't be too price sensitive in your search that it causes you to put price as a top priority, over quality. If you are too price sensitive, you'll likely end up not getting the best latex mattress for your needs. Remember that even if you have to pay a couple hundred dollars more with Y company than X company, there might be some things that make it worthwhile, e.g. better materials, better service, better return policy, better warranty, more third-party certifications, etc.
What is the Cover Comprised Of?
With a big-ticket item such as a natural or organic latex mattress, it would be a shame to have the best latex inside, but then skimp on the cover. We prefer a cover that has pure wool quilted to organic cotton. Several natural latex mattresses do offer this feature. Just check to see that the amount of wool in the mattress is adequate, and they don't put just a meager amount of wool inside. Also, if a "natural" latex mattress has sprayed on fire barriers, that defeats the purpose of using natural latex foam entirely, because the entire mattress is no longer natural and contains harmful petrochemicals. A stretch knit organic cotton cover quilted with pure wool would be our choice in shopping for the best latex mattress, because you want a cover that is able to stretch in every direction and you want good quality wool because it keeps you cool in the summer and warm in the winter and wicks away moisture. It's best if you can see proof of GOTS (Global Organic Textile Standard) certification for the cover also.
How Long is the Warranty and What Does it Cover?
Be certain that the warranty for the latex mattress is at least 20 years. That amount is pretty standard for the industry. There are companies, however, that do offer 25-30 years, which is even better. It would be prudent, though, to check out how long the company has been in business, to determine if you think they will even be around to honor a warranty issue. If the business has only been around a couple of years and the warranty is 30-35 years, how do you know that the company is going to be around at year 30? Generally speaking, the warranty should cover the latex itself, as the latex is the most expensive part of the mattress for replacement. 
What Certifications Does the Latex Mattress Have?
As the latex mattress industry gets more crowded with competitors, a barrier to entry is certifications. It can be expensive to have a company test your product. It takes time, and it takes money. Some companies may be wary to have it done, because they know that there is something(s) in their mattresses that will not pass. Some companies may even have a good product but overlook acquiring certifications because of the expense or because they don't understand how important they are to consumers. Third-party certifications are a way of the latex mattress manufacturer saying, "I understand your need for trust, and I will do everything in my power to gain that trust in order for a mutually satisfying business transaction to take place." If a latex mattress has the claim of organic made on it, it must have a certification to back that up and it should be available for viewing on the mattress manufacturer's website. The same goes for other certifications. For every claim, there should be a certification to back up that claim. We would look for the following Mattress Certifications: GreenGuard Gold (a top-notch certification for low VOC's, and also certifies that the mattress is safe for children and the elderly), GOLS (Global Organic Latex Standard), USDA Organic, GOTS (Global Organic Textile Standard), Oeko-Tex Standard 100 (basic certification against harmful substances), among others.
What Do Others Think The Best Latex Mattress Is?
Read independent reviews from review websites that feature latex mattress vendors. While not every review you read will help you determine which is the best latex mattress for your particular needs, you should be able to find others that share similar likes and dislikes and that report on their experience in a genuine manner. Reviews that are more in depth and descriptive are most helpful.
You Are Now One Step Closer to Finding Blissful, Organic Sleep!
We hope we've helped you in your search for the best latex mattress. We've provided 8 points from which to judge. If nothing else, we hope that you are now armed with the knowledge to be able to sort through the various offerings in the marketplace, according to a reasonably high set of standards and that you can now decide what is important to you. Thank you for stopping by in your search for the best latex mattress!
Link to Us!
If you found this article useful and shareable, please copy and paste the following into the html code of your website or blog:
Learn More About Going Green at the <a href="https://www.plushbeds.com/blogs/green-sleep/what-is-the-best-latex-mattress">PlushBeds Green Sleep Blog</a>.
*Please note that we DO NOT accept guest blog posts. Any inquiries into this will be respectfully left unanswered.
Related Posts:
The post What is the Best Latex Mattress? appeared first on PlushBeds Green Sleep Blog.