5 Things to Know Before Buying a Gel Mattress Topper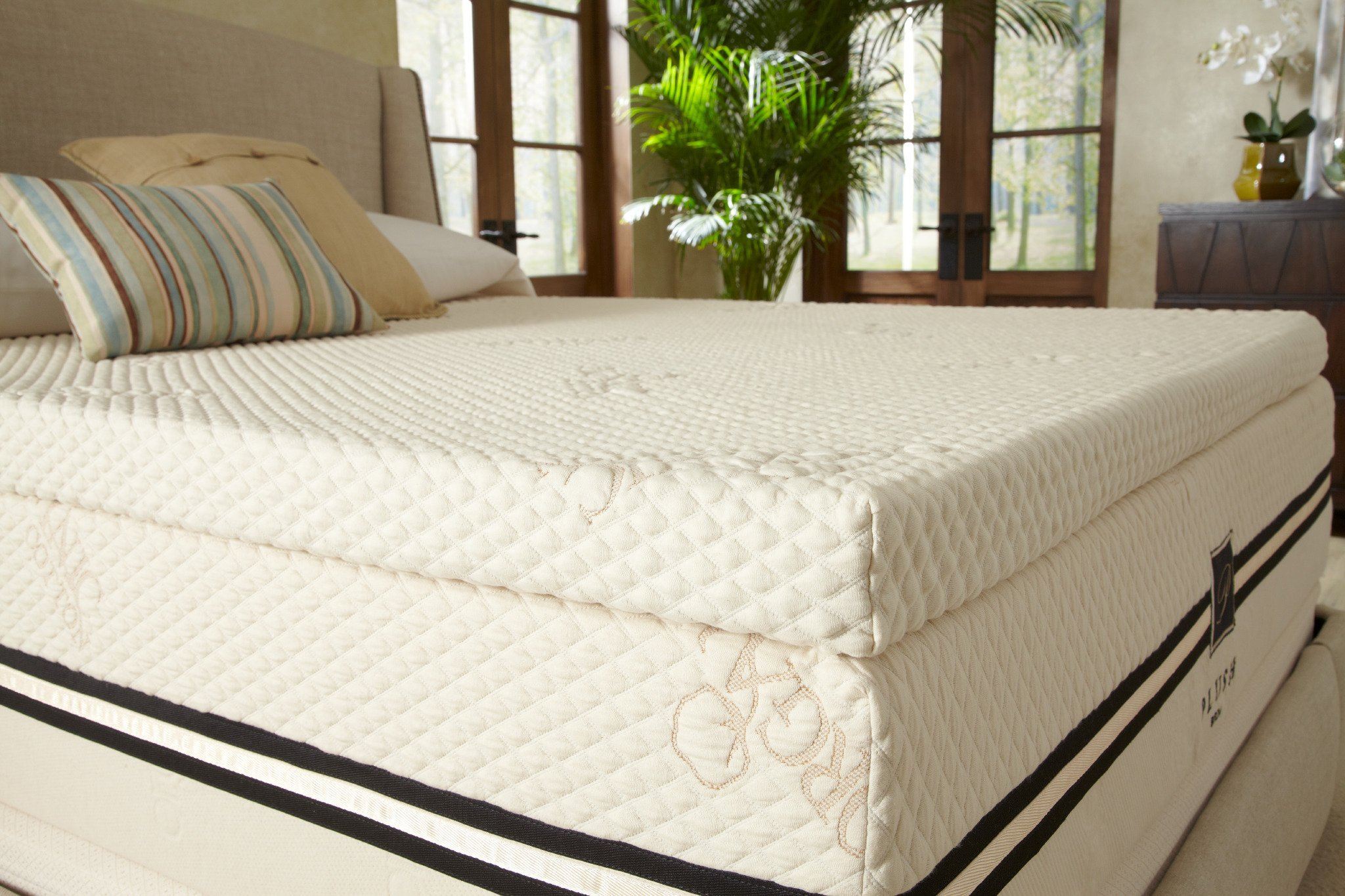 If you want better sleep, but switching from coffee to green tea isn't doing the trick, buying a mattress topper could be a good option. Even the best-price mattresses can be very expensive. Why shell out the cash, or use a credit card to buy a new mattress, when a great topper can make you feel like you're sleeping on one of the industry's top mattresses?
There's a variety of mattress toppers to choose from. In addition to helping you sleep more comfortably, mattress toppers can have a number of other benefits, like being antimicrobial or hypoallergenic.
In this article, we'll go over one of the most popular types of toppers you can buy: a gel mattress topper. We'll explain what you need to know about gel toppers, and how one might help you get the best sleep experience possible.
About Gel Mattress Toppers
Toppers are more than just a pillow top layer on top of your mattress. They're removable, thick pads that go on top of your bed, and are designed to support your body weight, so you can have a more comfortable sleep. They're secured in place by a sheet or a mattress protector. Different people have different body types and different sleep needs, which is why mattress toppers have different qualities.
Gel mattress toppers are designed to contour to your body, but they have the added benefit of dispersing heat away from you, so that you can stay cool at night. They have a layer of gel that removes heat from your body while you sleep. Generally, the healthiest temperature for most people to sleep at is around 60 to 67 degrees.
Gel mattress pads, and some mattress covers, are also designed to make your bed more comfortable and cooler, but they're not as thick as mattress toppers. Mattress toppers can range from around 2 inches to 8 inches thick, while mattress pads can be as thin as one-fourth of an inch. Toppers will also protect your bed springs from wear much better than pads.
However, machine-washable covers and mattress pads are easier to maintain than mattress toppers. Because mattress toppers are much larger, they can be much more difficult to clean. Depending on how dirty a mattress topper is, you might have to hand-wash it with white vinegar, or use another method.
What is a Gel-Infused Mattress Topper?
Mattress toppers can be made from a number of materials, like latex, wool, or down. Each material has its advantages and disadvantages. For example, down toppers can be incredibly soft, but they're not as great at protecting your bed, or keeping their shape over time. One of the most comfortable materials that a mattress topper can be made from is memory foam. Memory foam is a great material for pressure relief, but it can also store heat.
In a gel-infused mattress topper, cool gel is shot into the actual cells of the foam material. The result is a gel foam that enables the topper to keep its pressure-relieving capabilities while making it better at regulating body heat. A gel-infused memory foam mattress topper gives you the best of both worlds.
5 Things to Know Before Buying a Gel Mattress Topper
Getting a gel mattress topper won't set you back as much as a new mattress, but it will have a big effect on your quality of sleep. Make sure you pick the right bed topper for your own sleeping habits. In the next few sections, we'll go over some of the things you should consider when you're on the hunt for a gel mattress topper.
Are You a Hot or Cold Sleeper?
Gel swirl memory foam mattress toppers are designed for people who sleep hot. They provide a cooling effect that lowers your body temperature while you slumber. If you don't get hot while you sleep, you might not need one.
If you prefer to be warmer when you sleep, you might even find a gel mattress topper uncomfortable. If you want a mattress topper that can keep you warm during the colder months, consider getting one made of a material like wool.
What Level of Firmness do You Usually Prefer?
Firm mattress toppers are great for mitigating muscle pain and discomfort by keeping your spine aligned. They're also good for absorbing movement if you have a partner who squirms around a lot in their sleep.
Plush mattress toppers are softer, and will help relieve pressure on your body parts. They're also great if the feeling of sinking into a cloud helps you fall asleep at night.
Plush firm mattresses are in between. They provide support while also providing a level of relief from body pressure.
In Which Position do You Usually Sleep?
The way you sleep can also help you determine how firm and thick of a mattress topper you need. Different sleep positions put pressure on different body parts. You may need more or less support, depending on how you sleep.
Side sleepers focus a large amount of their weight on a small area. They may need toppers with medium firmness that are solid enough to keep their spine aligned, but soft enough to relieve the pressure points in their shoulders and hips. Side sleepers may need mattress toppers with medium thickness, around 3 or 4 inches.
Stomach sleepers, on the other hand, can get lower back pain because their midsection can sink out of alignment while they sleep. They may need extra-firm mattress toppers for lower back support. Mattress toppers for stomach sleepers should typically be 5 or more inches thick.
Back sleepers don't need quite as much support as stomach sleepers, but they still need mattress toppers firm enough to keep their spines in alignment. Mattress toppers for back sleepers should usually be medium to firm, and be around 1 to 3 inches.
How Dense Should Your Mattress Be?
The density of a mattress topper is the amount of material the topper has for each cubic foot of area. Mattress toppers with more density will give you greater support, and maintain their shape for longer.
High-density mattress toppers of 4 pounds per cubic foot or more can also be better for heavier sleepers. However, if you like a little extra support, you can still go with a denser topper if you weigh less.
What Size Bed do You Have?
Just like mattresses, toppers come in different sizes. Be sure to get the right one for your mattress. Whether you have a twin size, twin XL size, queen size, king size, or California king size mattress, the right topper should be slightly smaller than your mattress (toppers tend to flatten out, and widen a little bit as they age).
Experience Premium Sleep with Gel Mattress Toppers from PlushBeds
If you want to be comfortable and cool at night, look no further than PlushBeds. We offer a quality 2- and 3-inch gel memory foam mattress topper that can help you get the most restful sleep possible. Not only will our quality bed toppers help you sleep better, but they'll also help lengthen the life of your mattress, and protect it from wear and tear.
Our cooling gel memory foam mattress topper is GreenGuard Gold and CertiPUR-US Certified. This means we always use high-quality, safe materials in all of our mattress toppers and products in general. Our gel topper is also built to last, and comes with a five-year warranty.
If gel memory foam isn't for you, though, we also offer hand-quilted wool, natural latex mattress toppers, and Alternative Down Mattress Toppers. We also have an assortment of other great sleep products, including ultra-soft goose and down pillows, rayon from bamboo sheets with a ventilated design to increase airflow, and super comfortable organic latex mattresses.
Link to Us!
If you found this article useful and shareable, please copy and paste the following into the html code of your website or blog:
Learn More About Going Green at the <a href="https://www.plushbeds.com/blogs/green-sleep/5-things-to-know-before-buying-a-gel-mattress-topper">PlushBeds Green Sleep Blog</a>.
*Please note that we DO NOT accept guest blog posts. Any inquiries into this will be respectfully left unanswered.
Related Posts:
The post 5 Things to Know Before Buying a Gel Mattress Topper appeared first on PlushBeds Green Sleep Blog.