5 Traits of Truly Sustainable and Ethical Brands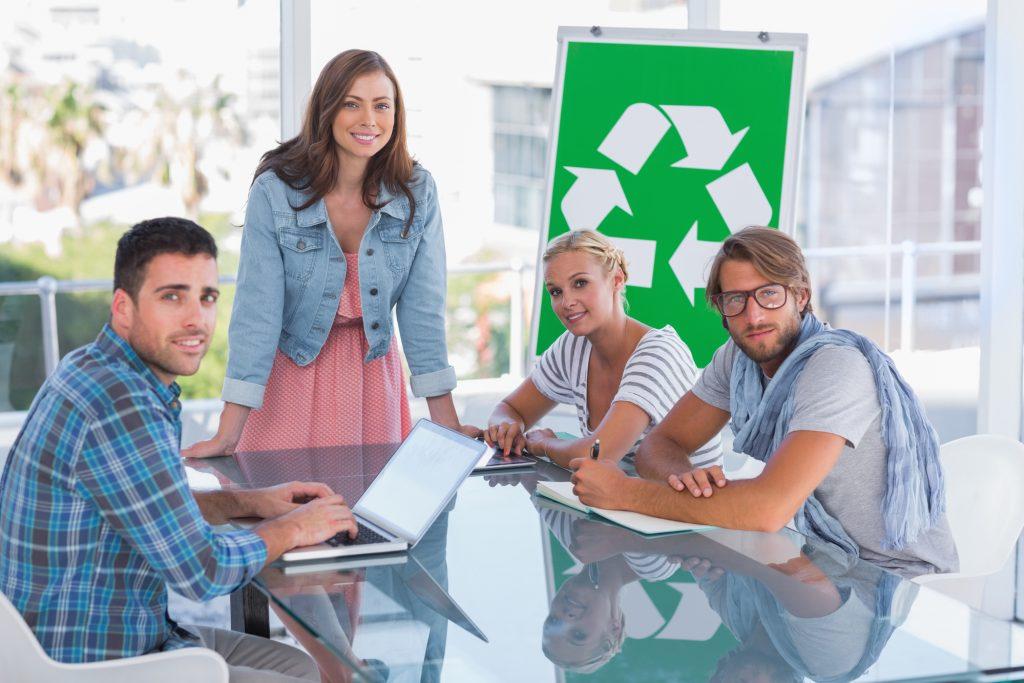 Integrity in business goes beyond simply standing behind your products and adhering to rules and laws. The 5 traits below are associated with brands that are truly sustainable and ethical brands. These are important qualities, that many consumers would like to see, from the brands where they invest their dollars.
Philanthropy
Philanthropy is more than a buzz word to these types of business. They actively seek ways to give back to the world-at-large. Some companies donate to causes that promote social change, improve lives and safeguard the planet. Other companies incorporate their giving into their business models, allowing customers to actively participate in the giving process.
Some philanthropic initiatives involve:
Clean drinking water
Planting trees
Eyeglasses
Books/Literacy programs
School supplies
Electronics
Education
Pet food
Blankets
Nutritious food
Medicine
Wildlife safety and protection
Coats and other clothing
Funds for research and treatment for diseases
If you have a cause you're passionate about, the odds are good that you can find a sustainable company that actively supports that cause. Better yet, you might consider starting a sustainable company of your own that promotes the cause.
Fair Trade
Fair Trade companies offer fair wages to the people who do the work to bring products to their shelves. These are the products that are ultimately destined for your closets, shelves, pantries and home. By offering fair wages, these companies empower communities and offer opportunities to lift families out of poverty. It is a powerful tool in a consumer driven society.
Companies that pay fair wages often have employees who produce superior products. Employees who receive a fair wage are more engaged and they take care to safeguard their jobs. However, employees who barely earn enough to survive, are typically less engaged and less motivated in their labors.
When you buy Fair Trade products, it sends a message to companies, that empowering the global marketplace is important to you, and you're willing to pay more for quality goods and services.
Transparency
It's important that you learn about the materials and ingredients in the products that you buy. From food to clothing to mattresses, etc., you want to safeguard your health and buy items made with organic and natural ingredients, whenever possible.
Synthetic fibers used in clothing, bedding and furniture and glues, pesticides and/or chemicals used in the manufacturing process, not only harm the planet but they release volatile organic compounds into the air in your home and trigger off-gassing. Breathing this into your body may cause headaches, upper respiratory problems and more.
Pay attention to the ingredients and materials used in the products you buy and buy from companies who provide full transparency when listing ingredients and/or materials.
Advocacy
Sustainable and ethical brands also advocate for communities at large. They work closely with professional organizations, charitable organizations and policy makers, to understand the needs of communities and to help to meet those needs. They believe it is up to them to be the change they wish to see in the world, or at least play their part in the effort.
If you believe in their vision of change, then buying their products is a great way to let them know you support them. It also helps to encourage other companies to follow in their footsteps.
Carbon Footprint
Sustainable companies devote themselves to reducing their carbon footprint. They use organic and natural materials, sustainable materials, reduce waste and even minimize packaging. This allows them to offer safer products to consumers.
These companies also seek out ways to conserve water, electricity and other resources when making products and they create innovative methods of manufacturing and production.
How does PlushBeds engage in sustainable and ethical practices?
At PlushBeds, sustainability and ethics are deeply rooted in our company culture. Our commitment is reflected in all aspects of our operations, from product design and manufacturing to logistics and recycling. Philanthropy is also deeply rooted in our company culture and an important part of our daily operations.
Our products are healthy, environmentally responsible and safe for our employees, consumers and the environment. We manufacture all of our mattresses using the highest quality, environmentally friendly, raw materials, which come from renewable resources.
Our commitment to excellence in craftsmanship and superior quality materials has driven us to become the industry's leading innovator. We continue to create new standards for sleep products that are sustainable and safe for your health. Our engineers are constantly looking for and developing ground-breaking, sustainable materials every day.
We conserve resources and reduce solid waste by recycling scrap, byproducts and packing materials generated at the mattress manufacturing and assembly stages and we partner with private enterprises, government and charitable organizations to promote the economic viability of businesses who recycle.
We actively seek give back to the world-at-large and we support and promote social change, improving the lives of others and safeguarding the planet.
Shopping consciously, from sustainable and ethical companies, is a great way to support these important qualities and to make the world a healthier and kinder place.
Link to Us!
If you found this article useful and shareable, please copy and paste the following into the html code of your website or blog:
Learn More About Going Green at the <a href="https://www.plushbeds.com/blogs/green-sleep/5-traits-of-truly-sustainable-and-ethical-brands">PlushBeds Green Sleep Blog</a>.
*Please note that we DO NOT accept guest blog posts. Any inquiries into this will be respectfully left unanswered.
Related Posts:
The post 5 Traits of Truly Sustainable and Ethical Brands appeared first on PlushBeds Green Sleep Blog.