Best Mattress for Pressure Points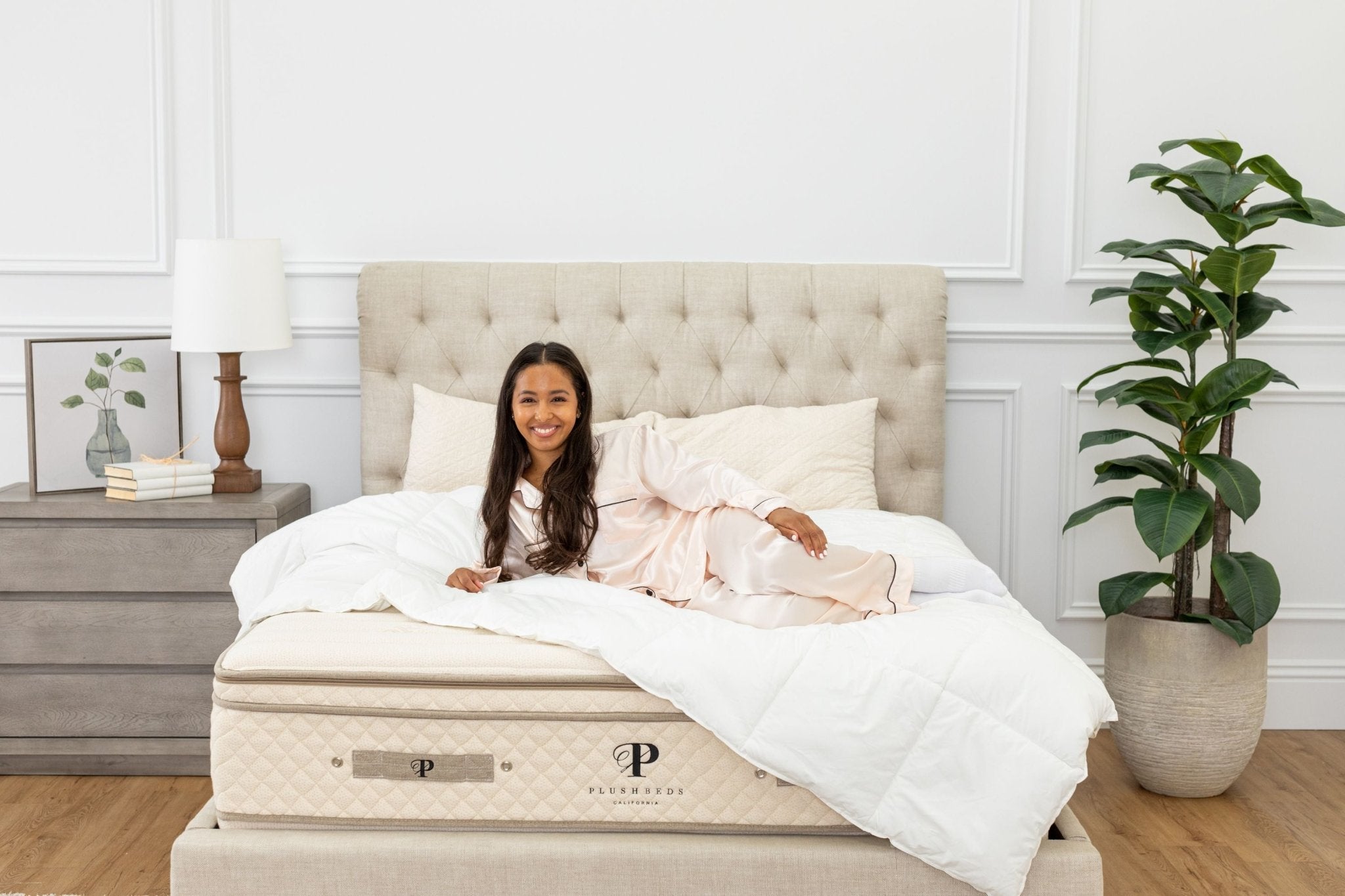 Pressure points are any area on body (usually the surface) that are sensitive to pressure. Some people suffering from fibromyalgia experience tender trigger points, and thus are on a constant lookout to help relieve the pain of these tender spots. Sleeping on the wrong mattress can result in pressure point discomfort too — and a night of tossing and turning, a morning awakening of aches and pains, and a day feeling tired and not at your best. Selecting the best mattress for pressure points so you can sleep involves choosing a mattress that distributes your body weight evenly.
"If the mattress is too firm, it will push on those main pressure points and take you out of alignment," Arya Nick Shamie, MD, associate professor of orthopedic surgery and neurosurgery at Santa Monica UCLA Medical Center said to WebMD. "If it's too soft, those pressure points won't be properly supported, so your whole body flops back." Both of these scenarios can lead to an achy morning.
Let's take a look at a few types of mattresses and how they can be helpful (or not) for people suffering from sensitive pressure points.
Spring Mattress
Because each coil in a spring mattresses bounces back, it may give the illusion that it would be comfortable for sensitive pressure points. In reality though, the coils spring back evenly with the same force, thereby putting pressure on tender areas of the body. For this reason, spring mattresses cannot spread your body weight evenly, leaving those tender points aggravated more easily.
Memory Foam Mattress
A good quality memory foam mattress (and the key term here is "good quality") can help to distribute body weight evenly. Airplane seats, soles of shoes, and football helmets have used memory foam for better comfort and shock absorption. Even hospital bed pads have been made with memory foam to help patients prevent bed sores. Memory foam springs back slowly and gradually returns to its original shape.
That said, some memory foam mattresses, unlike latex, rely on a person's body heat for its shaping, molding and conforming effects. Therefore, to benefit from their pressure-point-relieving properties, look for a high-density foam that contains an airflow system designed to allow a constant flow of air for keeping you cooler as the best foam mattress to select for pressure point relief.
Latex Mattress
While a memory foam mattress relies on your body's heat to gradually adapt to your body's shape, latex practically instantly conforms to your body's shape. It does this without relying on the heat of your body to do so. For this reason, latex is well-known for not "sleeping hot" as opposed to other mattress types.
Ultimately, the best mattress for pressure points depends on whether you like the gradual spring back that a memory foam mattress provides or the quicker spring back of a latex mattress. Both can provide relief from tender pressure points. Keep in mind though, that a couple of the many benefits of sleeping on an organic latex mattress is that it has the advantage of being very resilient and long lasting, as well as being the greener option.
Link to Us!
If you found this article useful and shareable, please copy and paste the following into the html code of your website or blog:
Learn More About Going Green at the <a href="https://www.plushbeds.com/blogs/green-sleep/best-mattress-for-pressure-points">PlushBeds Green Sleep Blog</a>.
*Please note that we DO NOT accept guest blog posts. Any inquiries into this will be respectfully left unanswered.
Related Posts:
The post Best Mattress for Pressure Points appeared first on PlushBeds Green Sleep Blog.