Bypassing the Buzz: Alternatives to Regular Alarm Clocks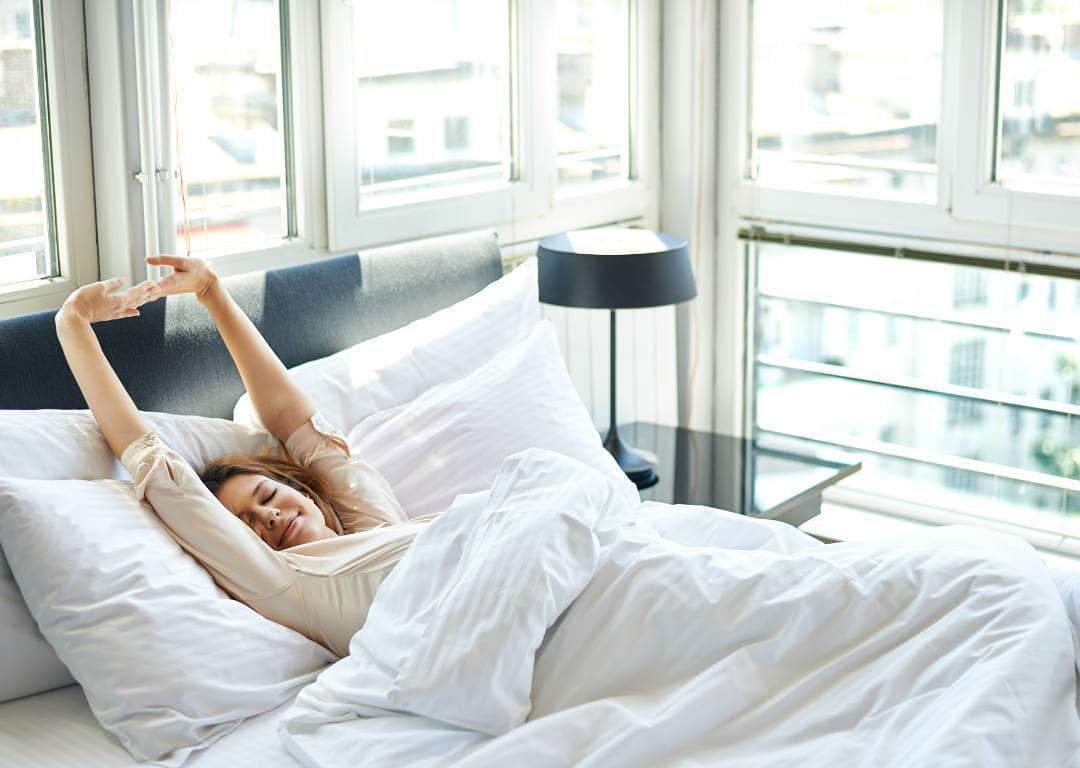 We've all been there – one moment you're dreaming peacefully in a sedative slumber and suddenly it hits you: BING BING BING. The deafening sound of your alarm might as well be a firing squad at 6:00 a.m. Sometimes it seems that the best night of sleep can be nullified by an ultra-annoying alarm. But fear not, there are ways to wake up gently and the sound you wake up to makes all the difference.
Believe it or not, there are many alternatives to traditional alarm clocks. The first one we'll discuss is the seemingly most common alternative: music. According to sleep expert Vincent Cheung, it's important to set two alarms. The first alarm should be set to go off about a half an hour before the latest time you have to wake up. Have it set to wake you up to soft music and make sure it's playing at a low volume. Having the alarm set to a soft pop radio station or your favorite playlist will help you to wake up gradually.
The second alarm should go off at the latest time you have to wake up. This can be your normal "buzz-buzz" alarm if you prefer, or it can be music. Just make sure it's something that will definitely wake you up as it's your last line of defense before sleeping through your first hour of work. Hopefully, you won't even need to use this alarm as your first music alarm will gently wake you up and help you to get moving before this alarm even goes off. To avoid having two separate alarm clocks for this feat, look into the dual alarm clock. This option is great for those who want to wake up leisurely but also want a backup plan to ensure that you are up by the time you need to be to get on with your day.
For those of you who would like to rely completely on a gentle wake up method, I've found a very interesting and unique approach. The Sunrise Creator

alarm clock is a simple and affordable sunrise/dawn simulator that gradually brightens your bedroom from dark to full-light in 30 minutes. Instead of being shocked out of deep sleep by your alarm clock, Sunrise Creator simulates a natural sunrise dawn to peacefully stir you from your deep sleep and softly awaken you to a bright new day. This method is ideal for any one who can't stand waking up to noisy alarm clocks and even works for people who work at night and still want to feel like they are waking up with the sun.
If you're looking for some good tunes to wake up to, try these out. Don't forget, the key to waking up in the morning is getting a good night's sleep the night before. Make sure you're sleeping on an organic latex mattress for supreme comfort.
Link to Us!
If you found this article useful and shareable, please copy and paste the following into the html code of your website or blog:
Learn More About Going Green at the <a href="https://www.plushbeds.com/blogs/green-sleep/bypassing-the-buzz-alternatives-to-regular-alarm-clocks">PlushBeds Green Sleep Blog</a>.
*Please note that we DO NOT accept guest blog posts. Any inquiries into this will be respectfully left unanswered.
Related Posts:
The post Bypassing the Buzz: Alternatives to Regular Alarm Clocks appeared first on PlushBeds Green Sleep Blog.