Does White Noise Improve Sleep Quality?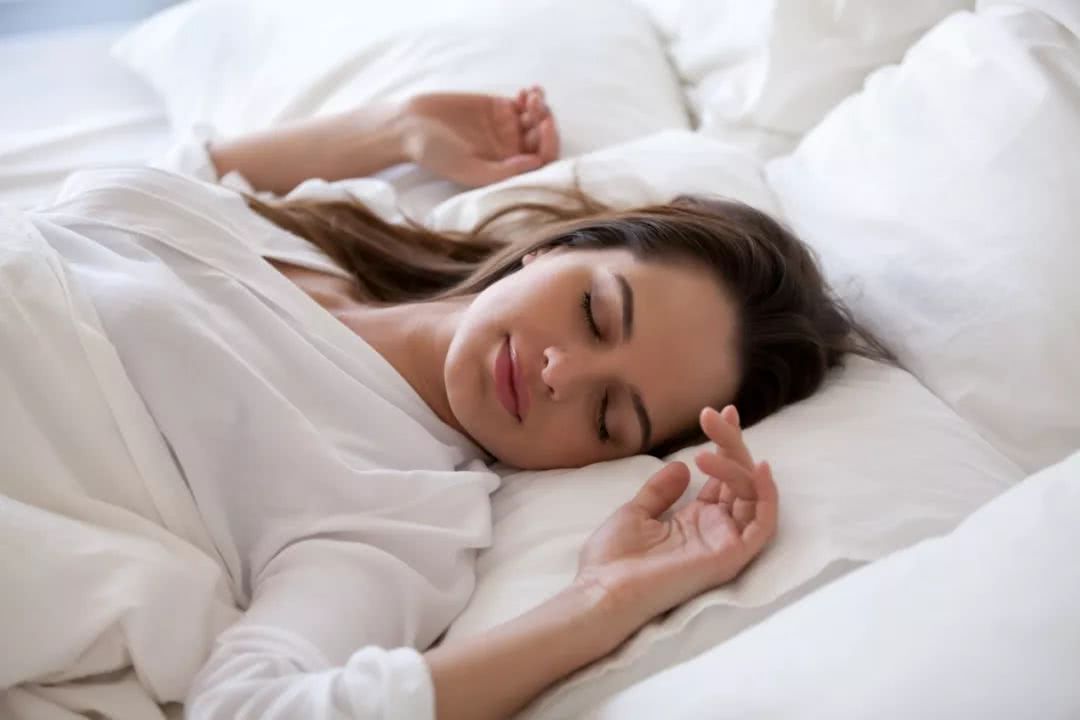 Sound is one of the 5 senses that impact sleep. And chances are you've heard of white noise. What you may not understand, though, is what it has to do with getting a good night's sleep. If you're like so many Americans who struggle to get an adequate amount of sleep night after night, you can surely appreciate the need for any edge you can get when it comes to not only falling asleep, but also to remaining asleep at night. White noise can help with that.
What is White Noise?
The basic definition is that it's a sound signal that acts to muffle or change background sounds. As far as sleep goes, white noise serves to drown out other sounds that would otherwise disturb your sleep or distract you from falling asleep in the first place.
Light sleepers and people who are distracted from falling asleep by noises, in particular, benefit greatly from white noise because it hides the noise that cause them to wake up or prevent them from falling asleep in the first place.
How Can White Noise be used to Promote Sleep?
There are many tools that allow you to use white noise to mask other noises and sounds so you can fall asleep and remain asleep throughout the night. Different devices are used to administer white noise, and many smartphones offer programs that play white noise for a designated number of minutes at night before shutting off automatically.
Some white noise programs or recordings run up to eight hours, while others only work a few minutes in order to help you fall asleep before shutting off automatically after the prescribed amount of time.
Of course, it's not always necessary to turn to high-tech devices for white sound in your home. Many times a $20 box fan will do the trick quite nicely with the added benefit of moving the air around your room, too.
How Effective is White Noise for Inducing Sleep?
A recent study of white noise and sleep induction in infants found that of the infants studied (between two and seven days of age) who were exposed to white noise, 80 percent fell asleep within five minutes while only 25 percent of infants who were not exposed to white noise fell asleep within the same time frame. In other words, it seems to be quite effective among infants, but what about adults?
What keeps you up at night? White noise blocks out the sounds of neighbors talking outside, traffic going by, dogs barking, children and family members inside, televisions, a leaking faucet, air conditioners, and even refrigerators running in another room. All those little noises that distract you from getting the sleep you need so much at night are muted and masked by the white noise generator you use.
Does white noise improve sleep quality? Absolutely! If your problems are related to noise and other distractions. If you're struggling to get good quality sleep at night, consider bringing a little white noise into the bedroom to see what a difference it can make!
Link to Us!
If you found this article useful and shareable, please copy and paste the following into the html code of your website or blog:
Learn More About Going Green at the <a href="https://www.plushbeds.com/blogs/green-sleep/does-white-noise-improve-sleep-quality">PlushBeds Green Sleep Blog</a>.
*Please note that we DO NOT accept guest blog posts. Any inquiries into this will be respectfully left unanswered.
Related Posts:
The post Does White Noise Improve Sleep Quality? appeared first on PlushBeds Green Sleep Blog.