How To Assemble Your Latex Mattress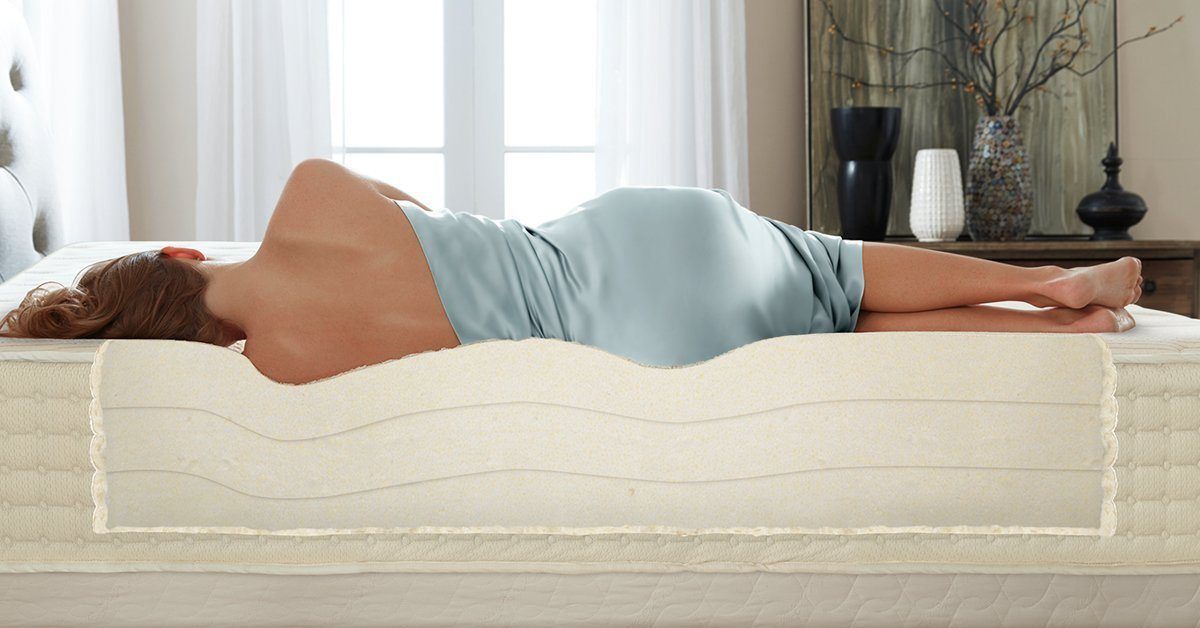 Congratulations on your decision to invest in your healthiest night's sleep. You're going to love your new latex mattress. Latex mattresses are typically made with 3 latex layers of different firmness levels. You must assemble the latex layers, in the order that is most comfortable for you. Here are a few tips to help you with your latex mattress assembly.
There are a few quick items that you should take care of first. These allow you to properly assemble your mattress without damaging the latex layers.
Before You Begin
First and foremost, latex mattresses are heavier than traditional spring mattresses. Plan to have someone there to help you during the assembly process.
Here are a few additional items to keep in mind, as you assemble your latex mattress:
Verify that you received the appropriate number of boxes. You can check your shipping receipt to make sure all the boxes have arrived, before you open them.
Open the box with care. You could accidentally cut any of the mattress components, if using sharp instruments to open the box. It is best to avoid that kind of damage if at all possible.
Move the boxes to your bedroom or the room where you will be using the mattress, and assemble it there.
Do not pull or yank on the latex layers that make up your mattress. Doing so could cause them to rip or tear. Handle the latex layers gently and with care.
Resist the temptation to place your fingers in the holes in the latex. While it may be tempting to use the holes in the latex as "finger holds" when moving the latex around, it can damage the latex.
Don't stretch the latex layers of your mattress when moving them around or when placing them into the mattress cover.
Be careful when assembling your mattress. But, don't panic if there are slight tears in the latex. Small tears will not affect the performance of your latex mattress.
Once you have the basics in mind about what to do and what not to do during the assembly process, it's time to get started with the assembly.
Latex Mattress Assembly
The assembly instructions for your natural latex mattress are fairly straightforward and simple. Just follow the steps listed below and enjoy all of the benefits of sleeping on a latex mattress.
Step 1. Locate the organic cotton zippered cover.
All the latex layers fit inside of your zippered cover. Don't be concerned if it looks a little small for your mattress. It is supposed to be a snug fit, and your mattress will look beautiful once all layers are zipped inside.
Step 2. Identify the base layer of your mattress.
Place the bottom/base layer inside the mattress cover, and gently shake it into place. You may need to grip the latex firmly, and wiggle the layer into place, so that it can settle flatly.
Take your time with this layer as it is the foundation for your mattress. You may need to reposition it several times to get it to line up perfectly inside of the cover. You want to make sure this bottom/base layer lines up with the seams of your mattress cover.
Once you have it all in place, pull on the border of the mattress cover to make sure there are no wrinkles beneath the latex base layer, and that all the fabric is smooth and flat as well.
Step 3. Insert the additional latex layers, one at a time.
Locate and insert the additional layers of your mattress on top of the bottom/base layer, one layer at a time. Be aware that the natural tendency of latex is for the layers to "grip" themselves. This is why glues aren't needed for latex mattresses.
It is also best to have help when assembling your mattress. Four hands are better than two for this part of the process, because you may have to gently shake each layer into place. Grip the latex firmly, and wiggle each layer into place, so that it can settle flatly and line up with the other layers.
Once the second and third layers have been put together, it's time to carefully zip your mattress cover around your new mattress. Be careful to smooth the layers out one last time, and check for proper alignment of layers and seams before you begin.
Step 4. Zip it Up
When zipping, take care to avoid snagging the latex with the zipper. You may need to gently push the latex to avoid this. Take your time, and avoid pulling too hard (or too fast). The organic cotton cover will tightly enclose all of the latex layers.
Step 5. Make Your Bed
Once your latex mattress assembly is finished, it's time to make your bed, and enjoy many years of luxurious, healthy and deep, rejuvenating sleep.
Link to Us!
If you found this article useful and shareable, please copy and paste the following into the html code of your website or blog:
Learn More About Going Green at the <a href="https://www.plushbeds.com/blogs/green-sleep/how-to-assemble-your-latex-mattress">PlushBeds Green Sleep Blog</a>.
*Please note that we DO NOT accept guest blog posts. Any inquiries into this will be respectfully left unanswered.
Related Posts:
The post How To Assemble Your Latex Mattress appeared first on PlushBeds Green Sleep Blog.