Live a Vibrant, More Intentional Life With Loveleaf Co.™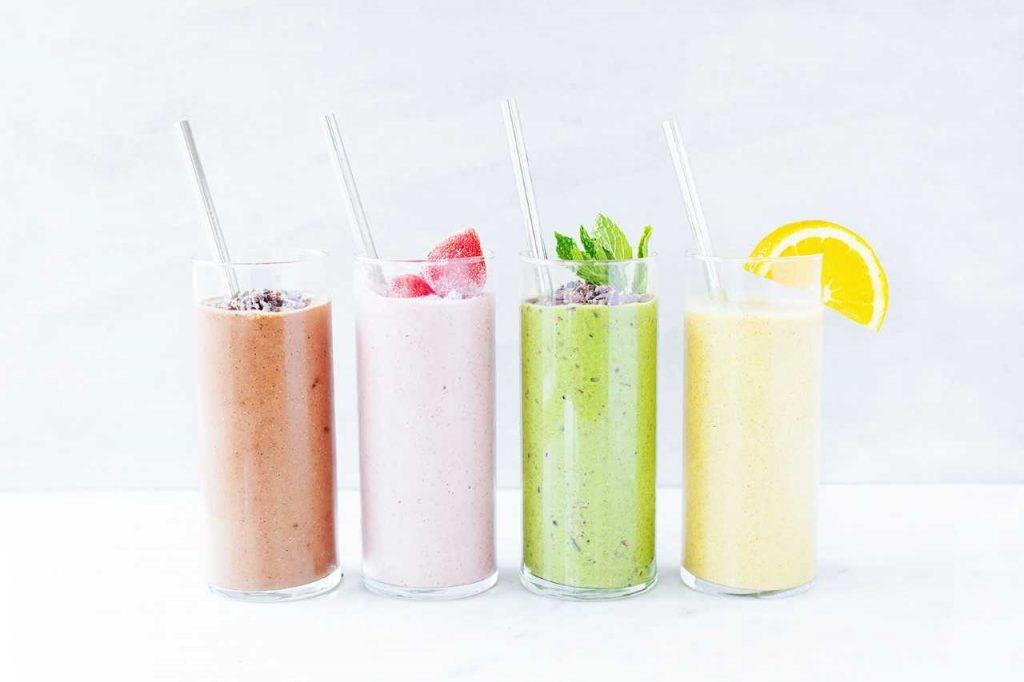 If you haven't had the opportunity to get to know Loveleaf Co. founder, Ally Milligan, now is your chance.
We, at PlushBeds, certainly decided to take a look after she purchased our 12" Botanical Bliss Mattress, and wrote to us to tell us how much she loves it.
In fact, she had nothing but rave reviews about her experience with our mattress saying, "Though nutrition is a huge aspect of being "healthy," it's not everything. Our health is also greatly impacted by what we expose our bodies to. We spend about a third of our lives in bed, which made me obsessed with finding a non-toxic, organic mattress. To say that I love this one is an understatement."
Let us be the first to say the feeling is mutual. After visiting Ally's website, Loveleafco.com, we can honestly say we have nothing but love for Ally Milligan's message and her methods.
Meet Ally Milligan, Founder of Loveleaf Co.™
Ally Milligan is a certified nutritional therapy practitioner, and the founder of Loveleaf Co.™, a digital media and lifestyle brand, simplifying health, nutrition, and wellness.
Based out of Brooklyn, New York, Ally once believed she was living the epitome of a healthy lifestyle. She trained for marathons, drank "healthy" energy drinks, and counted calories with the best of them.
Still, she experienced health issues, including thyroid disease, and she just didn't feel like herself. These health issues prompted her to dive deep, and truly change her relationship with food. She was able to regain control of her health by completely simplifying her relationship with food, and she has helped countless other women do the same.
Loveleaf Co.™
Loveleaf Co.™ was created for those who want to live a vibrant, more intentional life, and it was built on the fundamental idea that being healthy doesn't have to be so complicated…or restrictive.
"With Loveleaf Co.™, our mission is to inspire you to clear the clutter around what it means to be "healthy" so you can feel (really) good, create space for what you truly care about, and live your best life," Ally Milligan.
Ally and Loveleaf Co.™ have helped thousands of women live healthier lives by providing accessible nutrition and wellness content, curated meal plans, and simple strategies.
Ally's Approach
The Loveleaf Co.™ approach to nutrition is different from what you may be expecting. With her content on Loveleaf Co.™, Ally takes a holistic approach to nutrition that is evidence-based and highly effective when it comes to addressing imbalances within the body. She understands that a one-size approach to health and nutrition does not work for every body, and takes an individualized, bio-individual, approach to nutrition.
Her first priority is to create her signature anti-inflammatory meal plans that involve whole foods and nutrition, along with actionable steps her audience can put to work right away. Once they begin to experience the results of these nutritional choices, it empowers them, even more, to take back control over their health through nutrition, while receiving ongoing support from Loveleaf Co.™ content.
Loveleaf Co.™ Recipes for Better Health
Wouldn't it be great if you could choose foods that are good for you without feeling like you're eating healthy? Who doesn't love the sinful feeling of eating a decadent dish you know you're going to pay for later?
Ally believes it isn't always necessary to choose. Sometimes, there are foods that taste sinfully delicious while being good for you, too. 
Ally offers excellent advice and amazing recipes on her website that are free for anyone to use. Here are a few of our favorite smoothie and pudding recipes from Loveleafco.com:
Ally believes smoothies are excellent choices for fitting healthy real-food nutrients into your diet. They are easy to make, highly portable for on-the-go ease, and delicious to drink. Especially this one.
Place the following ingredients into your blender:
½ frozen banana
½ cup frozen riced cauliflower
1 cup almond milk (unsweetened)
1 tablespoon chia seeds
¼ cup fresh mint leaves
¼ avocado
1 serving protein powder (you may use any protein powder of your choice. Ally prefers Vital Proteins)
1-2 pitted Medjool dates  (depending on sweetness preference)
Small handful of baby spinach
½ teaspoon vanilla extract
Pinch of sea salt
Blend until the mixture is creamy and smooth. If it is too thick, consider adding a little more almond milk until you achieve desired consistency.
Then stir one tablespoon of cacao nibs or dark chocolate chips into the mix, and pour into a tall glass or portable container and enjoy!
If you're looking for a little excitement to start your day or the perfect afternoon pickup, you can't really go wrong with this delicious concoction.
The Dark Chocolate Chili Smoothie recipe is a part of a 5-day smoothie reset, where you drink filling and delicious smoothies for breakfast for five days.
Add the following ingredients to your blender:
½ frozen banana
½ cup frozen riced cauliflower
1 cup of unsweetened almond milk
1 tablespoon of chia seeds
1 tablespoon of unsweetened almond butter
1 serving protein powder
1-2 pitted Medjool dates  (depending on sweetness preference)
2-3 tablespoons of cocoa powder
¼ teaspoon of ground cinnamon
½ teaspoon of vanilla extract
Pinch of cayenne pepper (more or less to taste)
Pinch of sea salt
Blend until smooth, adding a little bit of almond milk, if necessary, to reach your desired consistency.
Then add one tablespoon of cacao nibs or dark chocolate chips, and mix in. Pour into a tall glass or portable container and enjoy!
Who knew breakfast could be so delicious and good for you at the same time? This pudding packs a powerful punch of flavor and nutrition that will leave you feeling as though you're being completely decadent.
Place the following ingredients in your blender:
1.5 cups of unsweetened non-dairy milk
1 ripe banana
1-2 pitted Medjool dates (optional, depending on sweetness preference)[
Pinch of sea salt
Mix well then pour the mixture into a large bowl. Add ½ cup of chia seeds to the mix. Mix well. Divide into three jars or glasses. Cover. Refrigerate overnight.
The following morning, slice 1/3 banana (per serving). Melt 1 teaspoon of coconut oil in a small pan, and cook the banana slices over medium high heat for one to minutes per side, sprinkle with sea salt, and remove from heat.
Take one chia pudding from the refrigerator. Mix 1/3 cup of yogurt with one serving of collagen peptide, and add to one of the chia puddings. Top with the caramelize banana and (optional) 2 tablespoons of toasted coconut flakes. Sprinkle with cinnamon. Enjoy!
Repeat the process for the remaining two servings for a delightful start to your day.
Learn more about Ally and Loveleaf Co.™ by following Loveleaf Co. on Instagram and try out more of her tasty recipes for yourself.
PlushBeds is as committed to health and doing what is best for your body just as Ally is. From our organic latex mattresses to our extensive selection of organic toppers, pillows and bedding, and more, see the PlushBeds difference for yourself.
Link to Us!
If you found this article useful and shareable, please copy and paste the following into the html code of your website or blog:
Learn More About Going Green at the <a href="https://www.plushbeds.com/blogs/green-sleep/live-a-vibrant-more-intentional-life-with-loveleaf-co">PlushBeds Green Sleep Blog</a>.
*Please note that we DO NOT accept guest blog posts. Any inquiries into this will be respectfully left unanswered.
The post Live a Vibrant, More Intentional Life With Loveleaf Co.™ appeared first on PlushBeds Green Sleep Blog.