Natural Fire Barriers vs. Chemical Fire Barriers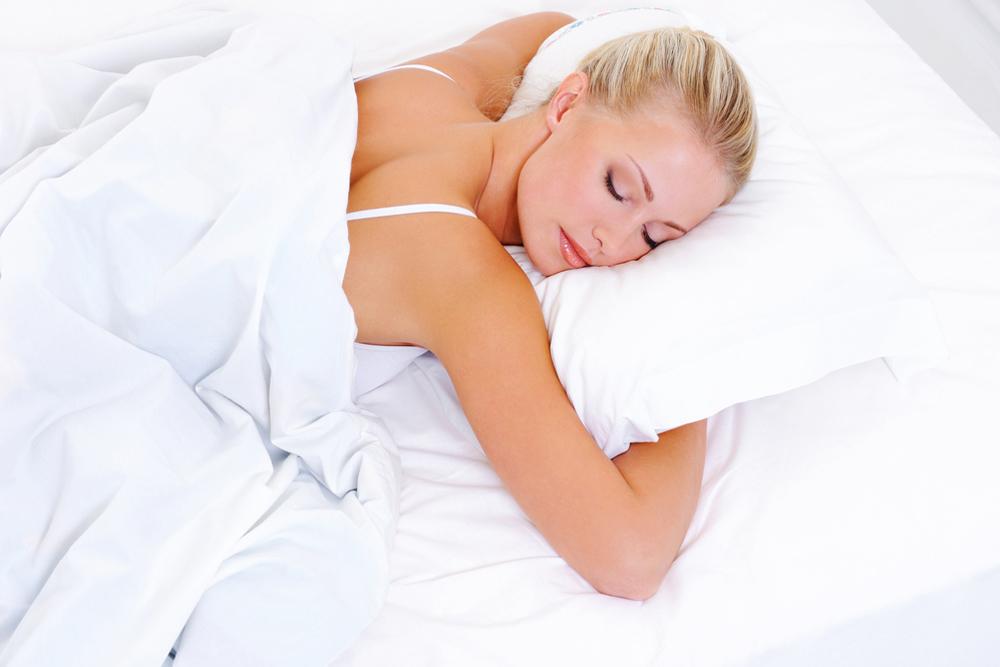 Waking up to the smell of smoke and feeling the burning hot flames from your bed on fire is something you may never want to think about. Unfortunately, mattress fires happen. According to CBS News, there were an estimated 17,800 bedding and mattress fires in the U.S. in just 2001 alone. Of these, 8,500 fires involved pillows or mattresses.
The potential reality of experiencing a mattress fire is frightening. Even more so, when you think of how many dangerous chemicals that could be lurking there. Today, so many of us are aware of what we put into our bodies. We buy organic foods and try to live ethical lifestyles.
However, have you ever considered sleeping on a non-toxic mattress as well? Did you stop and think about purchasing organic bedding or a 100 percent natural latex mattress? You might not have even considered your bed when it comes to your health. But, chemicals within your mattress can be very toxic.
In this article, we find out about fire risks, statistics, natural fire barriers vs. chemical fire barriers, and more.
 Mattress Fire Risks and Statistics
 You might think that there is a very small chance that your mattress will go up in flames. However, there are a variety of ways that a fire can start. For example:
Smoking in bed.
Falling asleep with a burning candle near your bed.
Leaving the room while a candle is burning.
Allowing children to play with smoking materials, candles or lighters.
Leaving on portable heaters as you sleep or while you've left the room.
Not having working smoke alarms installed on each level of your home and in every bedroom.
According to the National Fire Protection Association:
An estimated 10,260 mattresses were the first item ignited in house fires between 2005 and 2009.
These specific fires caused an estimated yearly average of $382 million of property damage, 371 deaths, and 1,340 injuries.
Smoking materials are the leading cause of bedding and mattress fires and deaths.
Federal Flammability Standard for Mattresses
Your home mattresses are subject to two federal mattress flammability standards that are administered by the U.S. Consumer Product Safety Commission (CPSC).  These standards are 16 C.F.R. Parts 1632 and 1633, and are commonly known as Parts 1632 and 1633.
Back in July 2007, the federal government passed regulation CFR 1633. It requires all mattresses in the U.S. be they internationally or locally produced, to either meet or exceed safety standards during an open-flame test.
When they established Part 1633, the CPSC came to the conclusion that around a third of all deaths from home mattress fires happen when the fire is large enough to "flashover" from a bedroom to other rooms. Part 1633 limits the peak level of heat a mattress fire can release in its first phase. The risk of flashover is then reduced so that people in the home have more time to escape.
The CPSC estimates that when people replace their mattresses with those that meet this standard, as many as 75 percent of the injuries and deaths that result from mattress fires can be stopped.
16 CFR 1632 relates to cigarette fire ignition, and was first implemented in the '70s. This was a time period when smoldering cigarettes were the leading cause of often-fatal mattress fires.
What Are Chemical Fire Barriers?
Today, there are a range of industrial petrochemicals that are found in mattresses. These chemicals do an important job in terms of stopping mattresses from combusting. However, these substances may also be dangerous in other ways.
Chemicals Found in Non-Natural Mattress Fire Barriers
Until very recently, polybrominated diphenyl ethers (PBDEs) were used to stop mattresses from going on fire.
Effects of Exposures to Chemical Mattress Fire Barriers
PBDEs are thought to disrupt thyroid functioning and this can be fatal. According to a 2013 article in the Washington Post, studies in both humans and animals have linked PBDEs to advanced cancer, learning and memory problems, lower IQ, and delayed physical and mental development.
What are Natural Fire Barriers?
All natural flame retardants don't require the use of any chemicals at all. Natural fire barriers can meet the expected standards naturally, and then covered in a barrier that's of the correct fire-resistant standard. Let's take a look at some natural options:
Wool
High quality natural and organic wool, such as Pure New Zealand Wool, is used as a completely natural fire barrier. It is expensive since it comes from sheep that are fed an organic diet. It also comes from the sides or the back of a sheep's body, as this minimizes contact with the dirt and debris the animals come into contact with daily.
The high keratin protein and moisture content of the wool make it naturally resistant to burning. Tests show natural and organic wool to be among the safest bedding materials as wool can allow a latex mattress to naturally pass flammability tests without the use of chemical flame retardants.
Also, when used in the right proportions within a mattress cover, natural and organic wool creates a micro climate which assists in regulating body temperature and humidity. The wool breathes more naturally than synthetic counterparts, allowing your body to get to a comfortable sleeping temperature quicker and maintain it through the night. This is a nice extra bonus.
Inherent Rayon
Inherent rayon is much cheaper than natural or organic high quality wool. It has also successfully passed flammability tests without the use of carcinogenic chemicals. However, it's not 100 percent natural as it involves chemically altered purified cellulose.
Exemption By Prescription
Although exemption by prescription is technically not a natural fire barrier, it's an option for you, if you suffer from allergies. Your doctor can actually prescribe you a non-CFR 1633 compliant mattress. You'll then qualify for affordable bedding that is comfortable and medically safe for you to sleep on. By going down this route, you can opt for having an all-natural bed without any fire resistant barrier. As long as you remove all fire hazards from your bedroom, this can be an excellent and healthy option.
Natural Fire Barriers v. Chemical Fire Barriers
When it comes down to it, you don't want you and your family exposed to potentially harmful chemicals while you're sleeping at night. Your bed should be a place of refuge and comfort. It shouldn't be a place where you go to worry about breathing in a cocktail of harmful chemicals. For this reason, a 100% natural latex mattress equipped with a natural fire barrier is a safe and healthy choice.
Tips to Reducing Your Mattress Fire Risks
Now that you know more about mattress safety, it's important to take steps to prevent mattress fires in your home. Take a look at these tips to help you reduce your mattress fire risk:
Ensure your mattress is equipped with a flame resistant barrier that exceeds federal standards, and contains no harmful chemicals.
Arrange all electrical cords in your bedroom so they aren't tangled. They should also have enough space around them for heat to dissipate.
Never have electrical cords running under your carpet, rug, or bed, or stuck between your furniture and wall.
Install a smoke detector in your bedroom and test it on a monthly basis.
Never smoke in bed.
Use electric blankets with extreme care, and always turn them off before sleeping.
Put at least three feet of space between all heat sources and your bed.
Refrain from using candles and naked flames in your bedroom.
Never leave electronic devices, charging phones or laptops on your carpet or bed.
Educate your children that fire is not a toy. Always set a good example for them by using fire carefully. Keep matches and lighters out of children's reach.
Use space heaters carefully. Don't leave them running while you're sleeping or when you're out of your bedroom.
Don't drink alcohol to excess before going to bed. People tend to be more careless when they're drunk.
Your bedroom should be a safe and comfortable place to be, not a dangerous fire hazard. By following the simple fire prevention tips above, your bedroom will remain your sanctuary. You'll also reduce your risk of experiencing a potentially deadly mattress fire. If a fire does break out in your bedroom or anywhere else in your home, evacuating safely should be your main priority.
Fire Escape Plan
It's good practice to form a fire escape plan together with your family. If possible, include two exits from each home. This could be a window and a door that is always kept clear of toys and furniture. Keep in mind, that for second or third-floor rooms, you might need a fire ladder to reach the ground safely.
Every family member should know where to meet after getting out of the house. You should practice this escape plan regularly so your family knows exactly what to do if the worst occurs. If you have young children, it will help them feel confident and prepared if there is a fire. As a family, you will be able to stay cool, calm, and collected.
Mattress fire prevention is a crucial part of maintaining a happy and safe home. Although nothing can ever completely remove the threat of fire, following the advice above will help you and your family sleep safely every night.
Sources:
http://www.cbsnews.com/news/mattresses-deadly-fire-hazards/
http://www.nfpa.org/news-and-research/fire-statistics-and-reports/fire-statistics/fire-causes/household-products/mattresses-and-bedding
http://www.latexmattress.org/latex-faq/latex-and-flammability-laws.php
https://www.washingtonpost.com/national/health-science/flame-retardants-in-consumer-products-are-linked-to-health-and-cognitive-problems/2013/04/15/f5c7b2aa-8b34-11e2-9838-d62f083ba93f_story.html?utm_term=.56f8b78de14f
Link to Us!
If you found this article useful and shareable, please copy and paste the following into the html code of your website or blog:
Learn More About Going Green at the <a href="https://www.plushbeds.com/blogs/green-sleep/mattress-safety-natural-fire-barriers-vs-chemical-fire-barriers">PlushBeds Green Sleep Blog</a>.
*Please note that we DO NOT accept guest blog posts. Any inquiries into this will be respectfully left unanswered.
Related Posts:
The post Natural Fire Barriers vs. Chemical Fire Barriers appeared first on PlushBeds Green Sleep Blog.