Best Memory Foam Mattress for Pressure Relief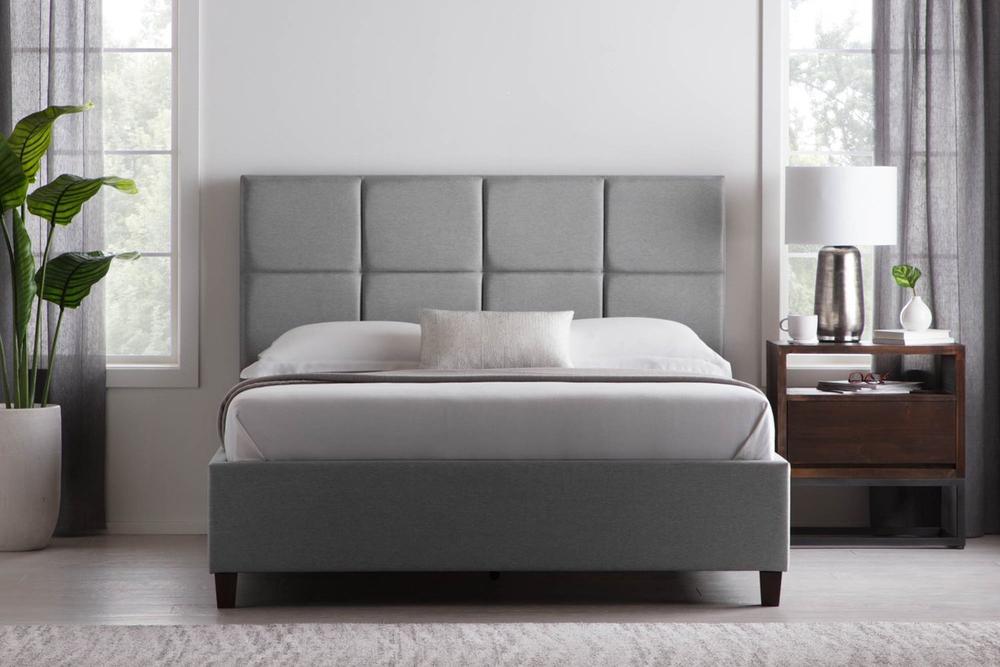 While most people understand the need for sound support in mattresses, few understand the need for pressure relief quite the way side sleepers understand. 
Mattresses that are too firm or that do not accommodate pressure points by providing even support lead to nights spent tossing and turning, bodies that are out of alignment, and painful mornings.
Adequate pressure relief in a mattress is about much more than getting a good night's sleep, though. It's about waking up without the morning aches and pains in pressure point areas like knees, hips, shoulders, and even your back. It's about facing the day with a greatly improved state of mind.
Certain medical conditions, such as fibromyalgia, also cause pain in tender spots often referred to as trigger points. Sleeping on the wrong mattress only serves to exacerbate that pain. But what is the best mattress for people who have sensitive pressure points, or suffer with conditions like fibromyalgia that sometimes makes sleep a painful proposition?
Memory Foam Solutions
You've probably heard a time or two that memory foam is an outstanding choice to consider for pressure point relief. Unlike traditional mattresses, there are no coils to deal with. The dense foam material in memory foam mattresses is supposed to provide the sensation of floating on a cloud. Unfortunately, for many sleepers who have tried old-school memory foam mattresses, the feeling sometimes equates more to sinking into quicksand.
That's why PlushBeds sought to do something new and innovative with their memory foam mattresses. These mattresses provide even distribution of body weight, which reduces the triggering of pressure point pain while simultaneously providing support for your shoulders, hips, back, and knees, necessary to keep your body properly aligned.
PlushBeds' Memory Foam Mattress, in particular, takes pressure points into account. It offers the pressure relief you desire in a mattress without the sagging and sinking feeling you get with similar memory foam mattresses. More importantly, though, it is backed by the resiliency of natural latex so that you don't have the struggle with body impressions that remain in the mattress causing uncomfortable bumps, lumps, and indentions.
More than Meets the Eye
When it comes to the PlushBeds memory foam mattresses, there's more to the mattress than superior pressure point relief. These other benefits greatly impact the quality and comfort of the sleep you get at night. They include the following.
Sleeps 30 percent cooler than traditional memory foam mattresses
No chemical odors or off-gassing
Longer lifespan than competitors
Hypoallergenic
These are just a few of the reasons, combined with its outstanding pressure relief properties, that the Heavenly Plush memory foam mattress by PlushBeds is the best memory foam mattress for pressure relief. Even better is the fact that you have 100 nights to try it out for yourself with the money back guarantee to see if you agree .
Link to Us!
If you found this article useful and shareable, please copy and paste the following into the html code of your website or blog:
Learn More About Going Green at the <a href="https://www.plushbeds.com/blogs/green-sleep/the-best-memory-foam-mattress-for-pressure-relief">PlushBeds Green Sleep Blog</a>.
*Please note that we DO NOT accept guest blog posts. Any inquiries into this will be respectfully left unanswered.
Related Posts:
The post Best Memory Foam Mattress for Pressure Relief appeared first on PlushBeds Green Sleep Blog.