What is a Sustainable Mattress?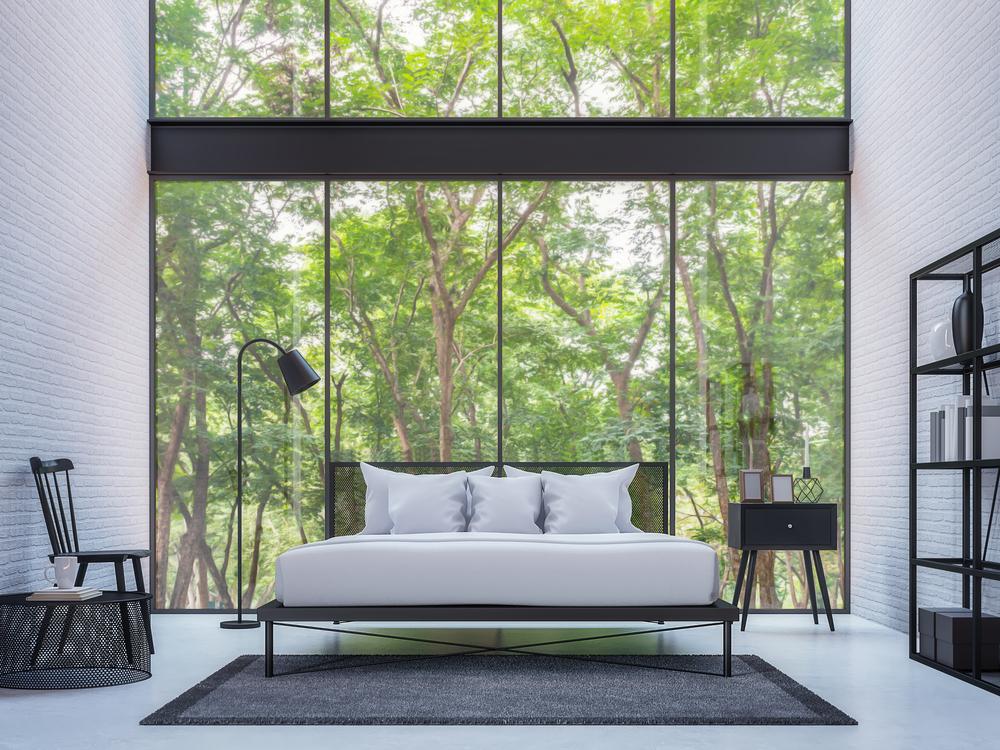 Sustainability – The quality of not being harmful to the environment or depleting natural resources, and thereby supporting long-term ecological balance.
Sustainable mattress companies make their products with organic and natural materials in a sustainable manner. They are committed to meeting the needs of the present without compromising the ability of future generations to meet their own needs.
Sustainability Concepts
Essentially, leading sustainable lifestyles encourages people to do more with less. This works in many ways. In some cases, it means purchasing items that require fewer resources to create, produce and market. This includes the following:
Buying products with reduced packaging
Purchasing items made with easily renewable resources
Buying products that use fewer ingredients
Reducing carbon footprints
Buying local
Choosing organic products
Buying fewer items
Reducing chemicals you purchase and use in your home
Studying the items you do purchase to ensure they conform to your ideals for using fewer ingredients, less packaging, and renewable resources
You'll find sustainable products in many forms. Companies that make these sustainable products chose to live in harmony with each other and our planet.
Reducing Your Carbon Footprint
Fortunately, there are many sustainable products available in today's marketplace:
Sustainable clothing
Cosmetics
Paper products (plates, cups, etc.)
School supplies
Milk cartons
Home décor
Flooring
Furniture
Linens
Mattresses
The big question is this: how do you know which products are sustainable? One thing you can do is to check if the manufacturer is a member of the Sustainable Furnishings Council.
The Sustainable Furnishings Council is a coalition of manufacturers, retailers and designers dedicated to raising awareness and expanding the adoption of environmentally sustainable practices across the home furnishings industry. SFC's mission is to help companies reduce their environmental footprint as they grow, and to help consumers find healthy furnishings. Sustainable Furnishings Council members take immediate steps to minimize carbon emissions, waste stream pollutants, un-recyclable content and primary materials from unsustainable sources from any product platform under their control.
A little bit of research about the materials used to make the product and the manufacturer, can help you make the best purchasing decisions, according to your values and beliefs about sustainability.
What Makes a Mattress Sustainable?
There are many things that make a mattress sustainable:
Made from ethically sourced, renewable, organic and natural resources, that grow swiftly and abundantly
No use of chemical pesticides when growing the rubber trees
No chemical fertilizers used in the growing process
Long lasting, durable
Completely recyclable, meaning they are friendly to busting landfills
Responsible manufacturing
These traits make a tremendous difference in the quality of the product and the effect the mattress has on the planet and the health of your family.
PlushBeds Commitment to Sustainability
At PlushBeds, sustainability is a defining characteristic of who we are and how we do business on a daily basis. Our commitment is reflected in all aspects of our operations, from the beginning – with product design and manufacturing, to the end – with logistics and recycling. Our products are healthy, environmentally responsible and safe for our employees, consumers and the environment.
We handcraft our mattresses using the highest quality, environmentally friendly, consciously-sourced, certified organic raw materials, which come from renewable resources. We also conserve resources and reduce solid waste by recycling at the mattress manufacturing and assembly stages.
PlushBeds' mattresses are made with the finest quality, organic and natural materials – no synthetic blends, no fillers, no dyes, no carcinogenic adhesives, no chemicals and no pesticides. Clean and pure, as Mother Nature intended. Natural Latex is a biological byproduct of the rubber tree. It begins as a milky liquid, derived from 'tapping' live rubber trees, which grow in tropical climates around the world. Trees are not harmed and they provide a sustainable resource for latex over the course of the tree's natural lifespan – often upwards of 50 years. It is a natural, renewable resource that is easily biodegradable.
PlushBeds is also a Green America® certified business, member of the Sustainable Furnishings Council, The Forest Stewardship Council, Rainforest Alliance and we offset our carbon emission via our partnership with TerraPass.
PlushBeds mattresses allow you to make sustainable and healthy buying choices, all while obtaining your best night's sleep. You can get the best of both worlds by making the right decision for your family, the planet, and the quality of sleep you'll enjoy every night.
Link to Us!
If you found this article useful and shareable, please copy and paste the following into the html code of your website or blog:
Learn More About Going Green at the <a href="https://www.plushbeds.com/blogs/green-sleep/what-is-a-sustainable-mattress">PlushBeds Green Sleep Blog</a>.
*Please note that we DO NOT accept guest blog posts. Any inquiries into this will be respectfully left unanswered.
Related Posts:
The post What is a Sustainable Mattress? appeared first on PlushBeds Green Sleep Blog.