ARPICO's Premium Organic Latex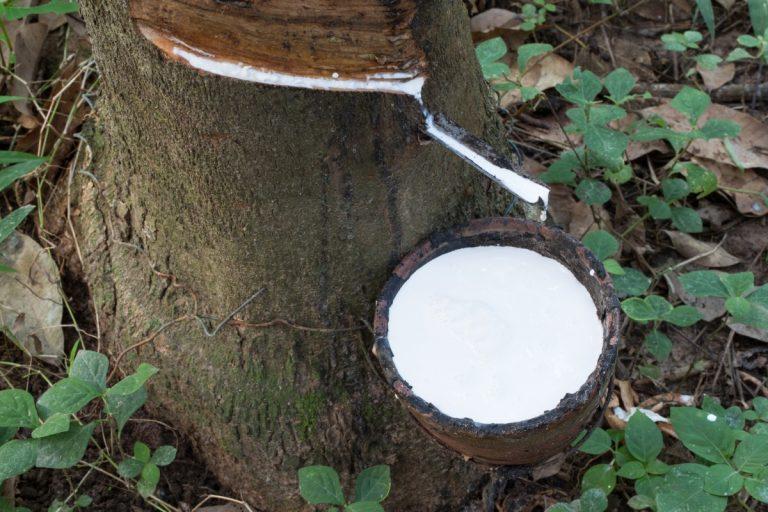 ARPICO's premium organic latex cores are pure, organic and made on the famous ARPICO rubber tree plantation. This plantation is home to 5.5 million rubber trees and it is GOLS certified by the Control Union, the largest organic regulator in Europe.
ARPICO latex cores contain none of the following:
Fillers
Dyes
Chemicals
Adhesives
Pesticides
What they do contain is Mother Nature's finest pure, organic latex. The ARPICO plantation is the largest rubber plantation in Sri Lanka, but that's not what sets it apart. It's the knowledge and expertise of people who work at the plantation, at all levels of leadership, research, development and management. This level of expertise strengthens the entire organization and improves the integrity of the products they produce.
PlushBeds is proudly the world's largest distributor of ARPICO latex organic mattresses.
Quality Standards For ARPICO Organic Latex
Organic latex from ARPICO is derived from the finest raw materials. The production process is free of petroleum chemicals and synthetic fillers that often trigger allergies, illnesses, and other sensitivities commonly found in synthetic mattress materials.
Additionally, ARPICO adopts rigorous standards for manufacturing their latex that are not only good for the planet but also the people in the community as well. It's this attention to detail and commitment to excellence that has enabled ARPICO to win many endorsements, including the following:
LGA – Evaluates the durability and resilience of natural latex.
SATRA – Standards for 100 percent natural flame retardation.
ABC Research Corporation – Evaluates the antibacterial nature of natural latex.
ECO – Certifies that products are free of fillers, hazardous particles, and synthetic rubber. In other words, certifies latex foam as 100 percent natural.
The Botanical Bliss Organic Latex Mattress by PlushBeds is made with ARPICO's pure organic latex. It provides a luxuriously comfortable, yet supportive mattress for your body, without sagging or leaving lasting body impressions behind.
The additional benefit of an ARPICO core is that it creates an environment in which allergens, bacteria, and dust mites are unable to thrive, making for the best mattress for allergies. This makes ARPICO foam cores an ideal choice for people who suffer from asthma and allergies as well as those who are simply concerned about the planet and/or materials they bring into their homes and introduce to their families.
If you're in the market for a new mattress, particularly an organic latex mattress,  it's hard to go wrong when you choose a mattress that offers the confidence, support and luxurious comfort you get when sleeping on a mattress made with ARPICO's premium organic latex.
Link to Us!
If you found this article useful and shareable, please copy and paste the following into the html code of your website or blog:
Learn More About Going Green at the <a href="https://www.plushbeds.com/blogs/green-sleep/arpico-s-premium-organic-latex">PlushBeds Green Sleep Blog</a>.
*Please note that we DO NOT accept guest blog posts. Any inquiries into this will be respectfully left unanswered.
Related Posts:
The post ARPICO's Premium Organic Latex appeared first on PlushBeds Green Sleep Blog.