What is ARPICO Organic Latex? Learn About the 80+ Year Pioneer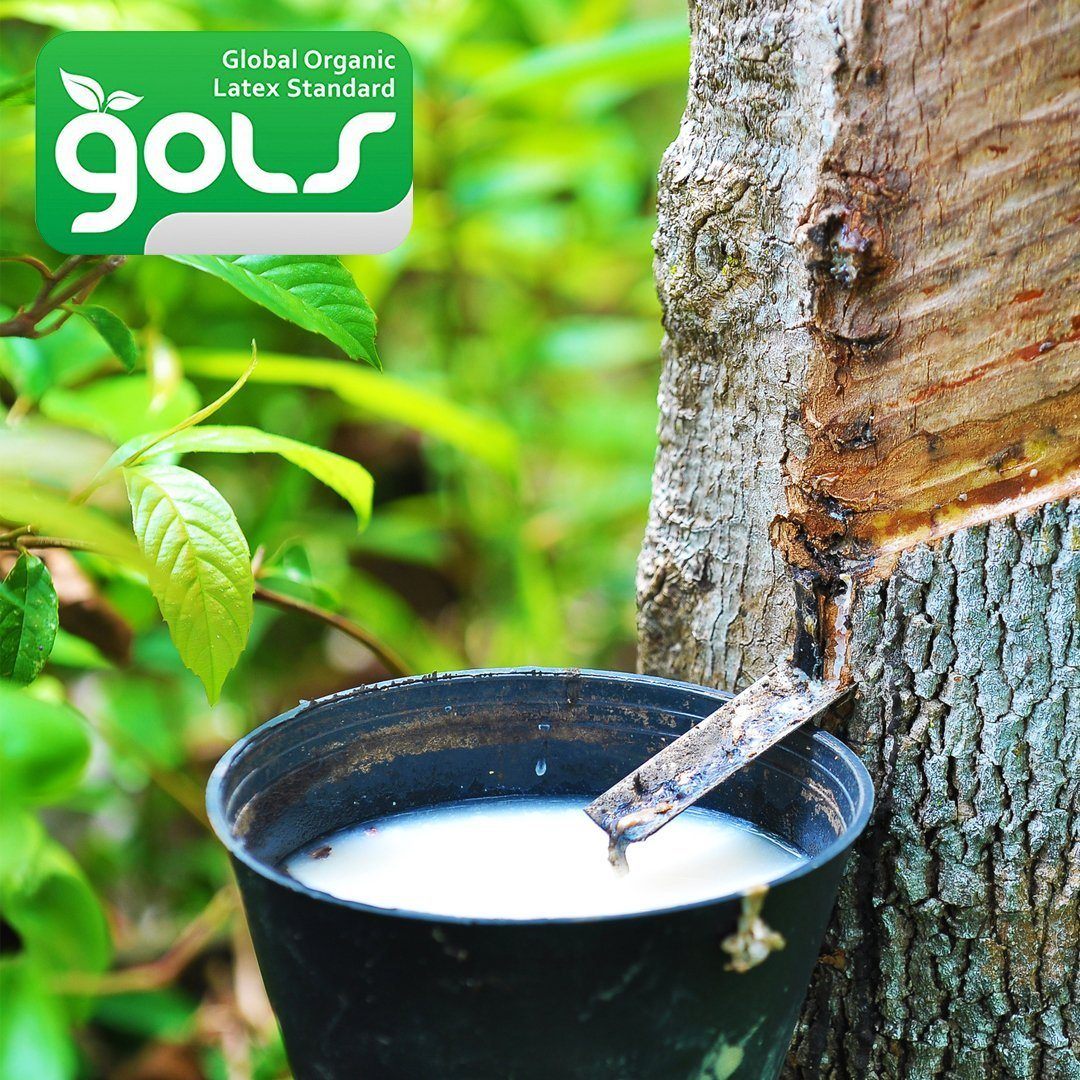 What is ARPICO Latex?
ARPICO organic latex comes only from the world famous ARPICO rubber tree plantation where natural latex is created from the tapping of organic rubber trees (Hevea Brasiliensis). These trees are planted and grown with the highest standards when it comes to protecting the planet, and meet strict standards earning a variety of certifications for purity, along with strict standards for being 100 percent natural latex and being organic.
The ARPICO plantation consists of 10 acres and 2,500 rubber trees. It removes more than 143 metric tons of carbon dioxide from the air each year. The sap is collected from the trees to create the latex foam used in making your natural latex mattress.
PlushBeds understands a thing or two about having high standards for quality. That is why we choose Sri Lankan ARPICO organic latex foam for our natural latex mattresses.
ARPICO, like PlushBeds, has rigorous standards for every aspect of the foam-making process. This includes:
The way they grow the rubber trees, without synthetic fertilizers and pesticides.
The way the sap is harvested from the trees.
The care with which they treat the environment.
The living wages they pay their employees.
The natural methods they use for manufacturing the latex foam.
Care is taken at every stage of the process to be worthy caretakers of the trees, the planet, the people who live in the communities around their plantation, and the people who work for their organization.
Is ARPICO Latex Dunlop or Talalay?
Many people want to know by what method ARPICO latex is formulated - does it use the firmer dunlop latex, or does it use the lighter, airier talalay process? Dunlop is the only mattress manufacturing process by which a latex mattress can be fully organic. Therefore, ARPICO latex is dunlop latex; however, that does not mean that a latex mattress made from dunlop must be firm. With the modern production methods used today, thankfully a solid block of dunlop latex can be manufactured with any density desired, along the full spectrum, from extra-soft to extra-firm.
How High are ARPICO Quality Standards?
Once you understand ARPICO's commitment to quality, you will better understand why PlushBeds trusts ARPICO natural latex for our mattresses. They include:
Using only the finest raw materials sourced from plantations ARPICO owns.
Using only authentic natural rubber.
Providing a production process free of petroleum chemicals, synthetic fillers, ash, or chalk.
Adhering to strict international standards verified by independent institutions to ensure customers remain confident of the high quality of their products.
Delivering a consistent supply of superior quality latex foam.
Deploying state-of-the-art machinery for use in the manufacturing process.
Providing superior quality control monitoring systems to ensure consistent quality throughout every step of the process up to delivery of the finished product.
As you can see, the ARPICO quality standards closely mirror the rigorous standards of quality you will find when purchasing PlushBeds mattresses. Not only for providing a product made with superb quality, but also for safeguarding the planet, and treating workers fairly.
More importantly, it's not all talk when dealing with ARPICO, and they have earned a variety of certifications and endorsements from independent certifying agencies to show just how consistent their standards are. Among the organizations providing certifications for ARPICO latex are:
Oeko-Tex Standard 100 Confidence in Textiles Certification deeming their latex safe for children.
ABC Research Corporation certifying the "antibacterial efficacy" of ARPICO's natural latex.
ECO Institute certification, certifying that ARPICO latex is free of fillers, synthetic rubber, and other hazardous particulates.
Why are these certifications so important? These certifications matter because they are conducted by independent certifying organizations who are as committed to their mission to provide consumers with viable information about the purity of the products they certify as PlushBeds is about providing safe mattresses for your home, your family, and the planet.
Why Does ARPICO Organic Latex Matter to You?
Because ARPICO meets the rigorous quality standards PlushBeds requires, we use ARPICO organic latex in our super luxurious Botanical Bliss Organic Latex Mattress. This mattress is often recommended by orthopedic specialists and chiropractors alike for its buoyancy, unsurpassed support, and pressure point relief. Some of the other reasons you'll prefer ARPICO organic latex is that you can buy it with confidence that your mattress offers the following benefits as well:
No harmful chemicals, dyes, etc.
No heavy metals
Natural dust mite resistance
Anti-microbial. This means less allergens become trapped inside your mattress.
No toxins
No off-gassing
Combine that with the rigorous standards PlushBeds has for the remaining materials that go into your mattress, and you can purchase any of our mattresses with confidence that you're getting products made without any of the following:
PBDE flame retardants. These flame retardants are banned in many U.S. states as well as other countries around the world for the potential harm they do to the immune system, endocrine system, and the thyroid. They are especially harmful to developing children.
Formaldehyde. Commonly found in glues that help hold mattress layers together, these can cause major outgassing by releasing harmful VOCs (volatile organic compounds) into the air inside your home for years to come.
Chlorofluorocarbons. Especially common in synthetic latex mattresses, CFCs are common culprits for causing headaches, skin irritation, and even dizziness.
Cyanide. Believe it or not, this poison is commonly found in synthetic mattress materials, and may cause dizziness, eye irritations, skin irritations, and overall weaknesses even at low levels of exposure.
PlushBeds remains committed to providing comfortable, supportive mattresses that are healthful to the families who sleep on them, and the planet alike. From our high standards when handcrafting your mattress to our care in choosing partners, like ARPICO organic latex, our number one priority is to deliver a quality product that does not harm the planet or the people who call it home.
That is why we proudly post the many certifications our mattresses have been awarded, all by independent and well-respected certifying agencies, and offer full transparency in our supply line process. We want you to be able to sleep easy knowing that your PlushBeds mattress is good for you, great for your sleep, and for the planet.
Link to Us!
If you found this article useful and shareable, please copy and paste the following into the html code of your website or blog:
Learn More About Going Green at the <a href="https://www.plushbeds.com/blogs/green-sleep/what-is-arpico-organic-latex">PlushBeds Green Sleep Blog</a>.
*Please note that we DO NOT accept guest blog posts. Any inquiries into this will be respectfully left unanswered.
The post What is ARPICO Organic Latex? Learn About the 80+ Year Pioneer appeared first on PlushBeds Green Sleep Blog.