Dreams that Feel Real: Lucid Dreaming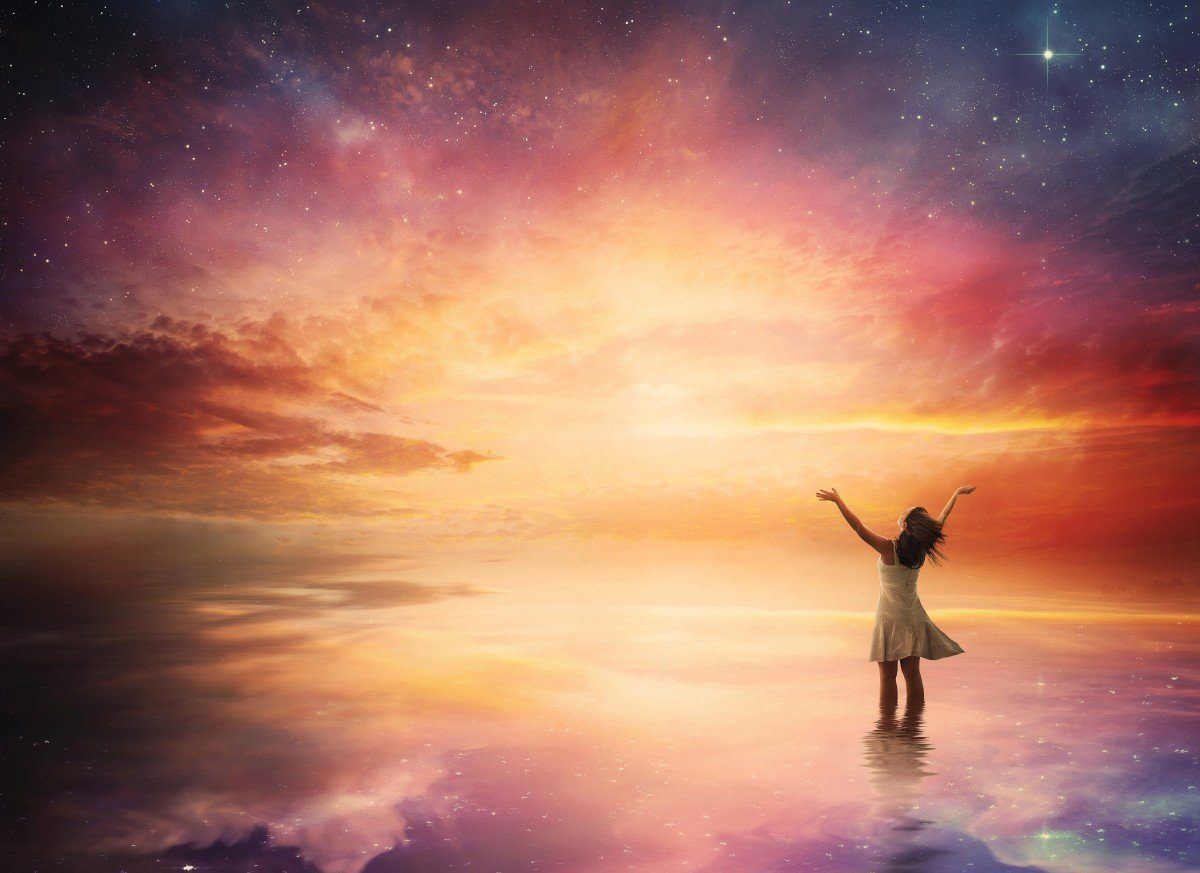 Lucid dreaming is a phenomenon that has been well documented over the past centuries. It's a term that is used to describe the act of dreaming while being aware that you're dreaming. In other words, dreams that feel real. In some instances the dreamer can even control the dream to some degree in order to determine its outcome or influence what takes place within the dream.
According to Edward Bixler of Penn State Milton S. Hershey Medical Center, who is a professor of psychology specializing in electrophysiology of sleep and sleep disorders, lucid dreams are what happens "when a person recognizes he or she is dreaming while in a dreaming state and often manipulates the events within the dream." This is far from remembering those oh-so-elusive details of dreams after you've awakened in the morning.
One detail about lucid dreaming that many researchers find fascinating is the fact that during the lucid dreaming part of the sleep cycle the dorsolateral prefrontal cortex, which normally remains dormant while dreaming, becomes active. The general consensus at this time among sleep scientists is that it has something to do with the self-awareness that is displayed during a lucid dreaming event.
Benefits of Lucid Dreaming
According to Scientific American Mind, "Approximately eight out of 10 people have had a lucid dream, in which they were conscious of their dreaming, at least once." Based on that knowledge, more and more people are beginning to use lucid dreaming as part of their treatment plans for dealing with chronic nightmares. In some cases, it's being used to treat anxiety too. Once people learn that they can take control of their dreams, the doors to all sorts of treatments and possibilities can be opened.
How do They Happen?
Lucid dreams generally happen in one of two different manners.
1) Dream-initiated lucid dreams (DILD)
2) Wake-initiated lucid dreams (WILD)
The DILD begins like any other dream and the dreamer realizes along the way that he or she is actually dreaming. With the WILD dream type, the dreamer goes from being awake into the dream state without any obvious changes in consciousness. Extensive research and documentation on this type of dream has been conducted so that it's no longer a speculative area of science. Yet, much still remains unknown about why some people seem to experience dreams that feel real more frequently than others, what causes it, and how to use it for the greater good.
Researchers, scientists, and medical professionals are beginning to use lucid dreams in the treatment of certain types of night terrors, nightmares, and anxiety. As research is gathered and more is learned about the lucid dreaming cycle there is great hope that it can have wider success with the treatment of anxiety along with countless other sleep disorders that plague the population today.
Link to Us!
If you found this article useful and shareable, please copy and paste the following into the html code of your website or blog:
Learn More About Going Green at the <a href="https://www.plushbeds.com/blogs/green-sleep/dreams-that-feel-real">PlushBeds Green Sleep Blog</a>.
*Please note that we DO NOT accept guest blog posts. Any inquiries into this will be respectfully left unanswered.
Related Posts:
The post Dreams that Feel Real: Lucid Dreaming appeared first on PlushBeds Green Sleep Blog.