How Your Child with ADHD Can Finally Sleep Better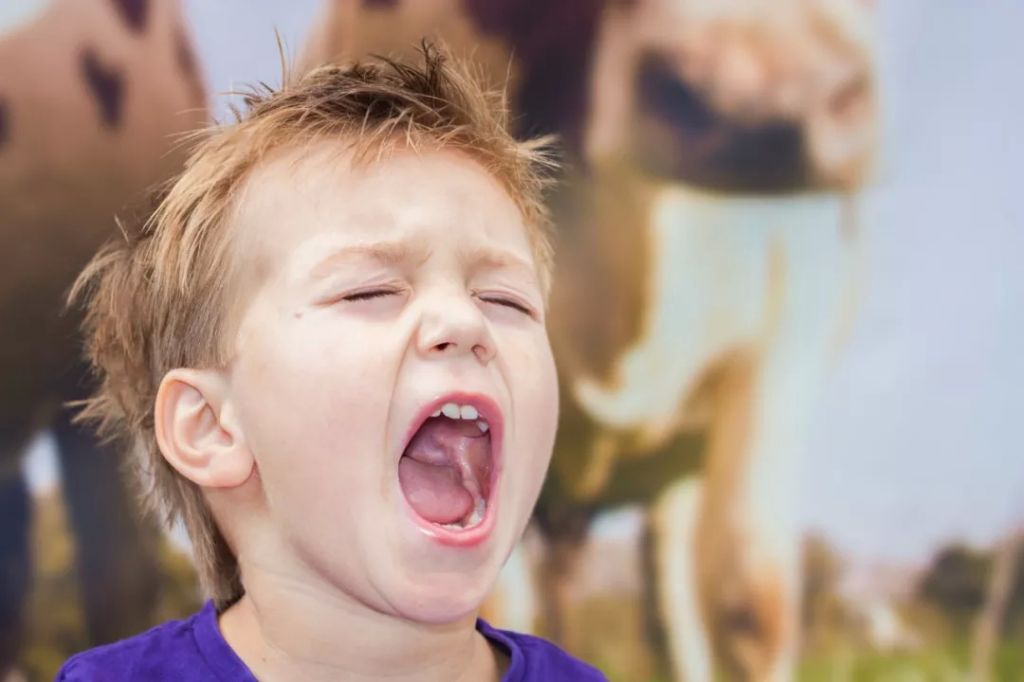 It seems that in this day and age, there are more and more difficulties plaguing our children. Between the rise in childhood obesity and the increased number of children diagnosed with ADHD each year, it can be difficult to bring a child up healthy. Many marketing campaigns are being done to make the public more aware of these childhood problems and ADHD is a main area of concern.
There have been many issues for children with behavioral problems when it comes to falling asleep at night. Let's first discuss the problems children with ADHD can face with sleeping and then we can talk about some solutions to have them falling asleep peacefully on their latex mattress tonight.
You've done a lot for your kids when it comes to making sure they get the best night of sleep possible. You take away their junk food, you get rid of the monsters under the bed, but sometimes, things are just out of your control, and one of those times is when a child is suffering from a behavioral disorder, such as ADHD.
Attention deficit/hyperactivity disorder (ADHD) is a term used to describe hyperactivity, inattentiveness, and/or impulsivity. It is a common condition that begins in childhood and may persist into adulthood. Children with ADHD typically have trouble sitting still, staying focused, and/or controlling their behavior and emotions, which can lead to lower social skills, isolation, dependence, and poor performance in school. For this reason, children with ADHD often require special attention from parents, teachers, school systems and health care and mental health professionals in order to succeed.
ADHD is linked with a variety of sleep problems. For example, one recent study found that children with ADHD had higher rates of daytime sleepiness than children without ADHD. Another study found that 50% of children with ADHD had signs of sleep disordered breathing, compared to only 22% of children without ADHD. Research also suggests that restless legs syndrome and periodic leg movement syndrome are also common in children with ADHD.
In general, sleep deprivation is a problem among children in America. According to NSF's 2004 Sleep in America poll, more than two-thirds of children experience one or more sleep problems at least a few nights a week. For children with ADHD, poor sleep (too little sleep or symptoms of sleep disorders) may profoundly impact ADHD symptoms. In fact, one study found that treating sleep problems may be enough to eliminate attention and hyperactivity issues for some children.
Here are some very helpful tips to have your child falling asleep at night, despite their ADHD
Buy an egg timer. Using a tangible instrument like an egg timer helps keep your family on track with bedtime schedules.
Commit to a set schedule. Make sure that your children go to bed at the same time every night and wake up at the same time every morning, including weekends. If they are fighting fatigue despite the set schedule, you might need to increase their sleep time. Remember that younger children do need more sleep than older children.
Remove sources of stimulation. During the hour you get your kids ready for bed, turn off the TV, music, computers, and video games. Don't engage in arguments or initiate any rough play. This is an hour that should be very peaceful, that means that parents also need to be peaceful — no arguing with each other or the children.
Use a reward system. Allow children to earn tokens, stars, or stickers that can be traded in the next morning for a small reward, such as a favorite breakfast food or being allowed to choose the music on the ride to school. These rewards come when expected actions, like brushing teeth, are completed on time. Rewards may also be earned by staying in bed after lights-out.
Keep the house quiet. During the bedtime preparation and once your children are in bed, keep the house quiet and calm. Parents and older children might be up later, but it's a good idea to keep your voices down and turn down TV and music.
Let us know if you have any other tips for helping a child with ADHD sleep through the night.
Your cart is currently empty.
Loading...