How to Choose the Best Organic Mattress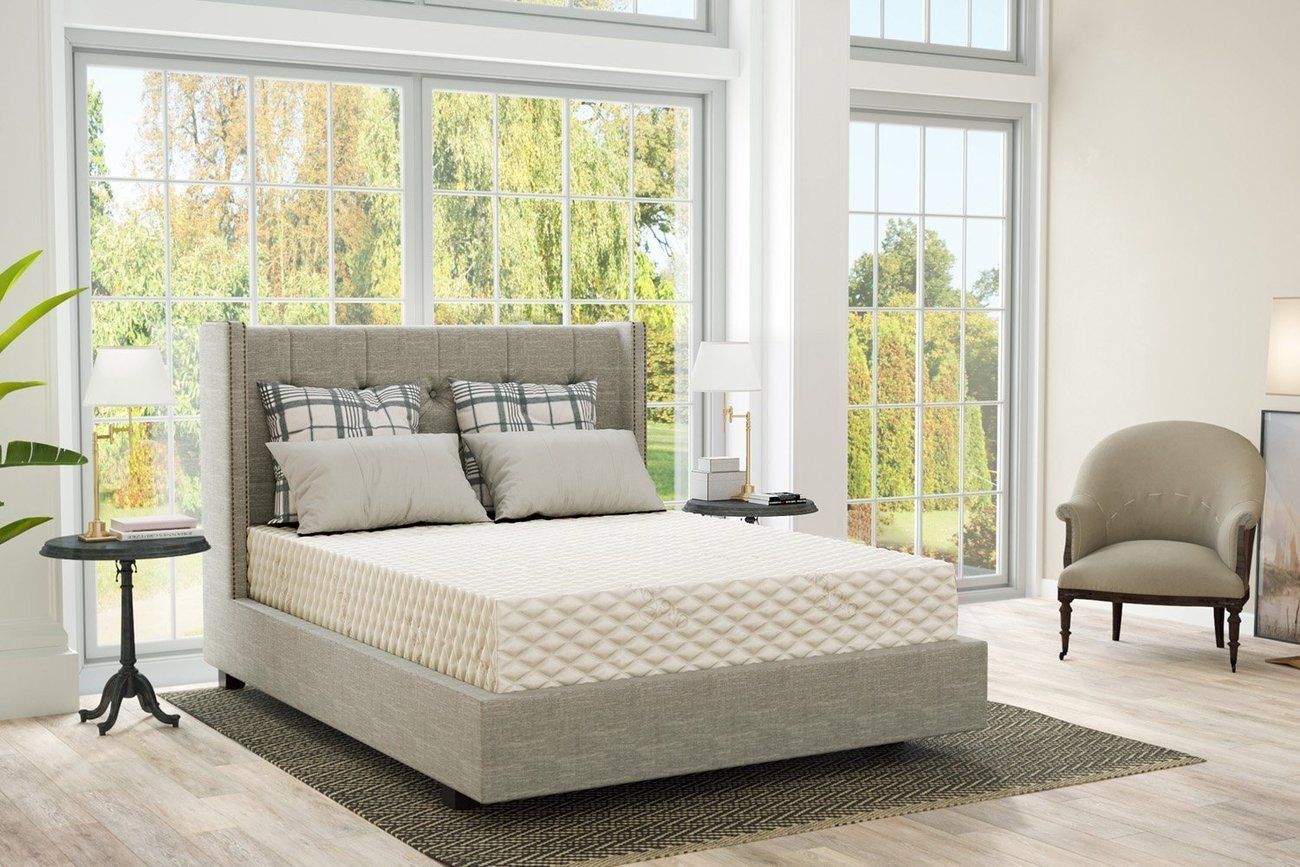 When you're in the market for an organic mattress, you're bound to hear a ton of "jargon" that means little, if anything, to you. These words all sound like they are "green", or even environmentally advantageous in other ways. The truth, though, is often something different altogether. So, how do you choose the best organic mattress when the language is so misleading? This guide tells all!
What is Greenwashing?
Greenwashing refers to misleading terms designed to make products appear environmentally friendly when they are not. Some companies seek to profit off the good intentions of others by appearing to offer the green products consumers seek while actually providing a lot of misleading information in the advertising process.
How can you tell the difference?
Without spending a lot of time researching and gaining certain insider knowledge, there are a few things you can do to help you separate the true-blue green products from the fake "green" products attempting to take advantage of your good intentions. One of the most important things to do, when looking for organic products, like organic mattresses, is to look for independent certifications.
Independent certifications for organic mattresses, for instance, reveal a lot about product ingredients, how products are made, what isn't in the products, and the integrity of the company manufacturing the mattresses.
What to Look for When Choosing an Organic Mattress?
Choosing an organic mattress is a big decision. After all, you spend approximately one-third of your life in bed. You want to make sure you're actually getting the organic mattress you believe you're buying. Plus, you want to make sure the organic mattress you buy has all the qualities you require in a mattress.
There are certain characteristics you want to see in the mattress you choose, including the following:
Adequate support means your mattress will help maintain optimal spinal alignment while you sleep, whether you sleep on your side, back, or stomach.
From pressure points to cushioning, the right amount of comfort can make or break your ability to sleep. You need a mattress that provides the perfect balance of comfort and support.
Look for certifications that let you know you're getting what you want from an organic mattress.
Purchase an organic mattress that is built to last longer than the industry standard seven-year cycle. That will help the planet more than you realize.
Meeting the needs of your partner. You also want to make sure that the organic mattress that is best for you doesn't place your partner at a disadvantage.
Absence of one of the tenets of an organic mattress is that it is made without additive toxins and materials that can be harmful.
The other thing you want to do is make sure you choose an organic mattress that is good for the planet, healthy for your family, and safe to bring into your home.
What is the Best Organic Mattress for You?
With so many organic mattresses available, we believe the PlushBeds Botanical Bliss Organic Latex Mattress is the best choice for you. Not only does it have numerous certifications from independent certifying organizations, it is also made with sustainable methods, but you also get to try it risk-free, in your home for 100 nights. If that's not enough, our mattresses come with a 25-year manufacturer's warranty.
Of course, there are other benefits to consider, such as the fact that our mattresses contain no heavy metals or petrochemicals, are handcrafted in the USA, and are made with the finest organic raw materials in the world. And, you get the legendary PlushBeds customer care and service. It's hard to beat that when buying an organic mattress in today's marketplace.
Link to Us!
If you found this article useful and shareable, please copy and paste the following into the html code of your website or blog:
Learn More About Going Green at the <a href="https://www.plushbeds.com/blogs/green-sleep/how-to-choose-the-best-organic-mattress">PlushBeds Green Sleep Blog</a>.
*Please note that we DO NOT accept guest blog posts. Any inquiries into this will be respectfully left unanswered.
Related Posts:
The post How to Choose the Best Organic Mattress appeared first on PlushBeds Green Sleep Blog.