What is the Healthiest Mattress?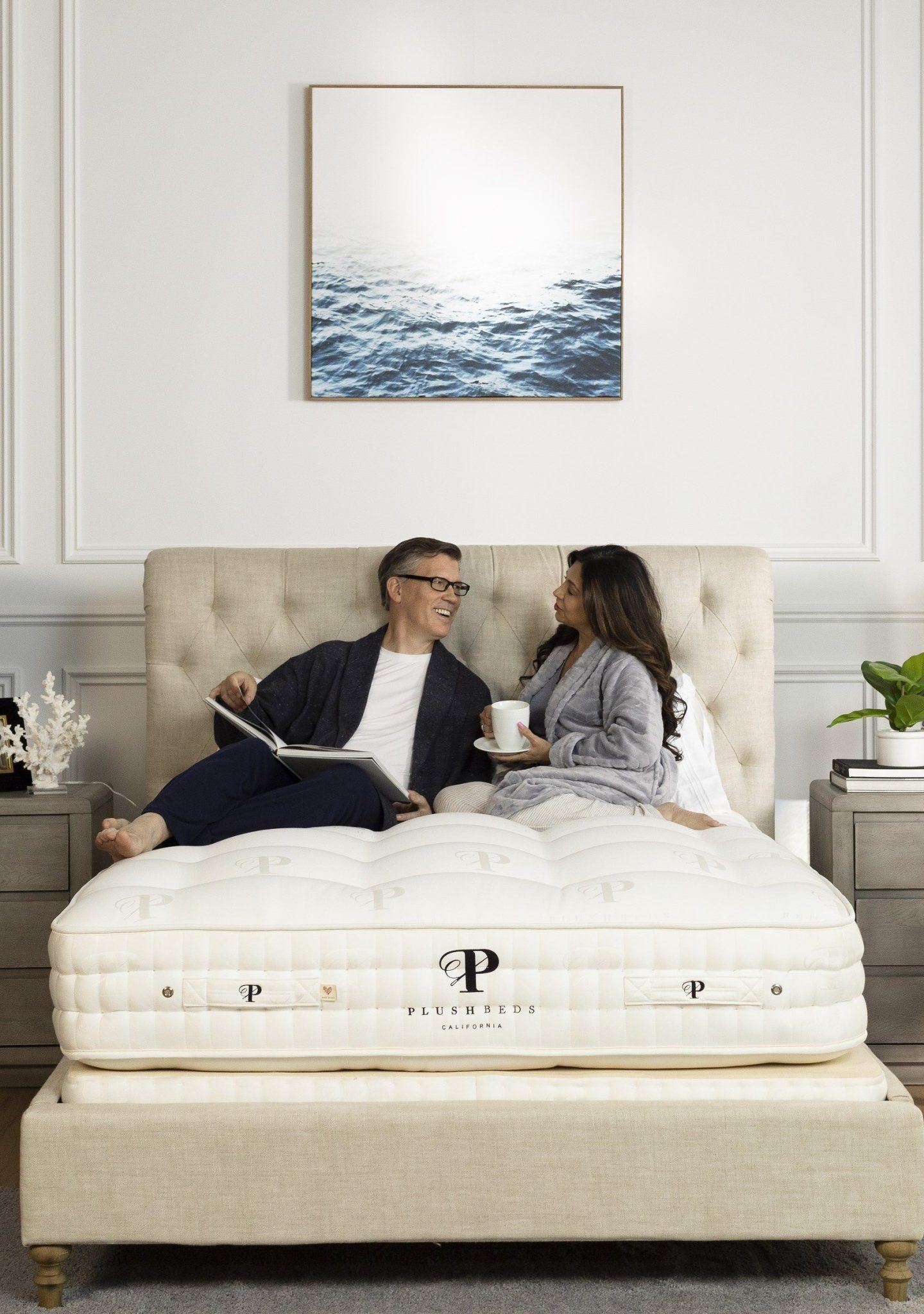 All eyes are on health lately. People across the country are working to make their homes healthier places for their families. What many are shocked to learn is that your mattress can play a pivotal role in your health and the health of your family. From better sleep to cleaner air, we will help you understand why some mattresses are healthier than others, so you can make informed buying decisions during your search for the healthiest mattress.
Healthy Mattresses are Non-Toxic
For some people, "non-toxic" is something they put on crayons, so parents know their children won't get sick from eating them. When it comes to mattresses, it takes on a wholly different meaning. These are some of the problems associated with toxic chemicals in mattresses.
PBDEs (polybrominated diphenyl ethers). Commonly used as fire retardants in mattresses, sofas, insulation, etc., PBDEs were eventually linked to hyperactivity and lower IQs in children.
VOCs (volatile organic compounds). These compounds irritate your eyes, nose, and throat, and can cause damage to your central nervous system, liver, and kidneys.
Formaldehyde. A caustic chemical that is used in many household products, including some mattresses. Limited exposure can respiratory problems and burning eyes. Long-term exposure can lead to neurotoxicity, cancer, liver toxicity, and damage to your lymphatic system.
Boric acid. Commonly used within the lining of mattresses to prevent bed bugs, dust mites, and bacteria from becoming problematic. It is a poison. One that prolonged exposure may prove dangerous.
Choosing non-toxic mattresses can limit your exposure to these and many other harmful chemicals, so you can keep your family safe and healthy in the process.
Healthy Mattress Ingredients to Consider
Now that you understand you don't want your mattress to contain various toxins, it is important to discuss what you do want your mattress to contain. Organic mattresses offer many benefits to buyers who choose mattresses that are authentically organic, and not offering false claims. Certifications, which will be discussed later, can be excellent indicators of the quality of the mattress, and the veracity of organic claims.
What does it mean for a mattress to be organic, and how does it affect your health? Good question. The answer is simple. Organic mattresses are made from materials that do not contain any of the following:
Chemicals
Synthetic materials
Dyes
Glues
Pesticides
Fillers
Additives
If you choose an organic latex mattress, there are a few additional benefits courtesy of the nature of botanical latex used to make these mattresses. They also happen to be resistant to the following:
Dust mites
Mold
Mildew
Microbes
They do this without any additional chemicals introduced to achieve these results. People who are allergic to dust mites, or in whom dust mites trigger asthma attacks, truly appreciate the benefits of natural organic latex mattresses for repelling these disgusting pests.
Healthy Mattresses Promote Better Sleep
In fact, it becomes a self-fulfilling prophecy of sorts. When you take the time to research and purchase healthy mattresses for your home, you are promoting better sleep. With better sleep comes many health benefits, such as decreased chances of:
Weight gain or obesity
Type 2 diabetes
Excessive production of stress hormones
Heart disease
Depression
Getting a good night's sleep not only promotes better health, but it also promotes better quality of life. This involves choosing mattresses that offer more than healthy ingredients and a lack of toxins, however. You must also choose healthy mattresses that promote the sleep you need by providing the perfect balance of support and comfort. Look for mattresses that offer long-term in-home trials, so you can buy with confidence that if the mattress is not a good fit for you, you can return it with no problems.
Certifications Tell the Tale
With so many false claims on the market today, it can be difficult to tell what is truly a healthy mattress, and what is a false promise that will ultimately introduce the very toxins to your home that you seek to prevent. When it comes to mattresses, there are a few specific certifications that speak volumes about the healthy nature of the mattress. These are ones you want to look for, in particular, as you search for your healthy mattress:
You may be wondering, why these certifications over so many others? These are all certifications issued by independent organizations. Some of the other certifications you'll find are issued by the mattress manufacturers or the foam makers themselves. Always seek out independent certifying agencies to authenticate claims made by mattress companies.
PlushBeds mattresses are made with the highest standards and greatest possible commitment to quality. We offer a wide range of healthy mattresses, so that families, like yours, can rest easy that your mattress is good for your health, your family, and your planet.
Link to Us!
If you found this article useful and shareable, please copy and paste the following into the html code of your website or blog:
Learn More About Going Green at the <a href="https://www.plushbeds.com/blogs/green-sleep/what-is-the-healthiest-mattress">PlushBeds Green Sleep Blog</a>.
*Please note that we DO NOT accept guest blog posts. Any inquiries into this will be respectfully left unanswered.
Related Posts:
The post What is the Healthiest Mattress? appeared first on PlushBeds Green Sleep Blog.