Latex Mattress Free Shipping and Delivery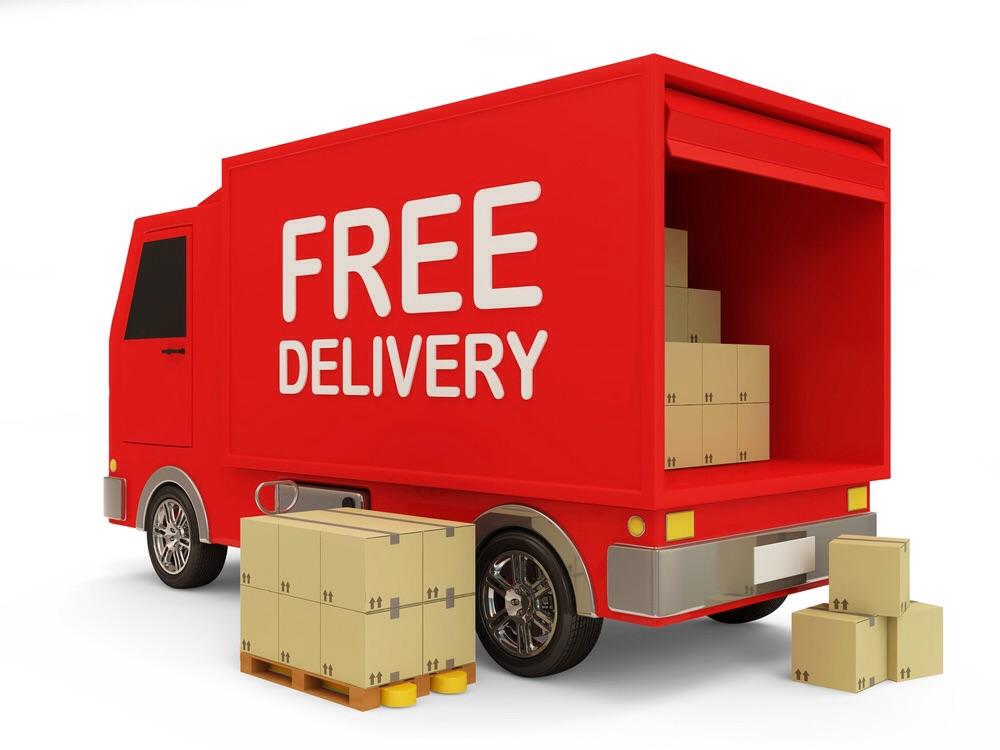 When you order a mattress from PlushBeds.com, it's natural for you to be excited about your purchase and eager for your new mattress to arrive. That's why it's so important to understand the steps that go into the process of custom-creating your ideal natural latex mattress.
Speedy Customization Service
Within 24-hours of placing your order, the customization process for your new mattress begins. This means that you'll get the desired firmness in your mattress from the very beginning. Firmness options include:
Soft
Medium
Medium-Firm
Firm
Building Your Mattress
Natural latex mattresses made by PlushBeds.com offer five latex mattress layers to give you comfort and support unlike anything you've ever experienced in a mattress.
Layer one is the (optional) wood mattress foundation. The foundation is made using all-natural spruce woods in order to absorb pressure while giving you the support you need for overall health and wellbeing.
Layer two is the Dunlop latex mattress core. This six-inch layer uses 100 percent natural premium botanical latex. This latex has been vulcanized to provide outstanding density while delivering unsurpassed support. You won't need to worry about details like body impressions or sagging with this core.
Layer three is the natural Talalay latex layer. This two- to five-inch layer offers a feeling of buoyancy with the mattresses you won't find in synthetic blends. From a creature comfort standpoint, though, this is the layer that provides excellent pressure relief while you sleep.
Layer four is comprised of Joma New Zealand wool and designed to keep you cool while you sleep while also providing a natural resistance to flames. This layer is also important as additional padding.
Layer five is the organic cotton cover. This certified organic cover is non-woven and engineered to provide the maximum possible pressure relief as you sleep.
The entire building process takes approximately seven days to complete. The complete process from ordering your mattress to shipping it out can take anywhere from seven to nine days.
There are a few things you won't find in PlushBeds mattresses. You won't find harsh chemicals, chemical retardants, carcinogens, formaldehydes, petroleum fillers, pesticide-treated cottons, synthetic blends, or glue or glued layers.
PlushBeds Warranty, Return Policy, and Comfort Exchange
PlushBeds latex beds are built to last and backed by a 25 year warranty that begins on the date of delivery.
In addition to that, though, PlushBeds wants you to buy with confidence — if you're not satisfied with the mattress you can easily return under our guarantee. That's why we offer a 100 night trial program.
The fact that our layers aren't glued together means you can make adjustments to the firmness or softness of the mattress without getting a completely different mattress. For a $45 flat shipping fee, we'll send a new natural latex layer to alter the firmness of the mattress for a more comfortable night's sleep.
Free Shipping
Mattresses are notoriously expensive to ship. That's why PlushBeds.com has decided to offer free shipping for our mattresses for people who live in the continental U.S. You will receive an email confirmation and tracking number on the day your mattress ships to help you pinpoint exactly when your new mattress will arrive.
Shipping usually takes between five and seven days. Returns are a flat rate of $149, which includes curbside pickup of your mattress provided that it is carefully packaged and undamaged.
White glove delivery service is available for an additional cost of $299. With white glove service, a delivery person will come into your home (within a four-hour window of time) and install the mattress in the room of your choice for you. If you need assistance removing and disposing of your old mattress, it's an additional $100. These options can be added as part of your order on the checkout page.
If you're in the market for a new mattress, a natural latex mattress is an outstanding choice. Buying your mattress from PlushBeds.com makes that choice even better!
Link to Us!
If you found this article useful and shareable, please copy and paste the following into the html code of your website or blog:
Learn More About Going Green at the <a href="https://www.plushbeds.com/blogs/green-sleep/latex-mattress-free-shipping-and-delivery">PlushBeds Green Sleep Blog</a>.
*Please note that we DO NOT accept guest blog posts. Any inquiries into this will be respectfully left unanswered.
Related Posts:
The post Latex Mattress Free Shipping and Delivery appeared first on PlushBeds Green Sleep Blog.