The Zero Motion Transfer Benefit of Natural Latex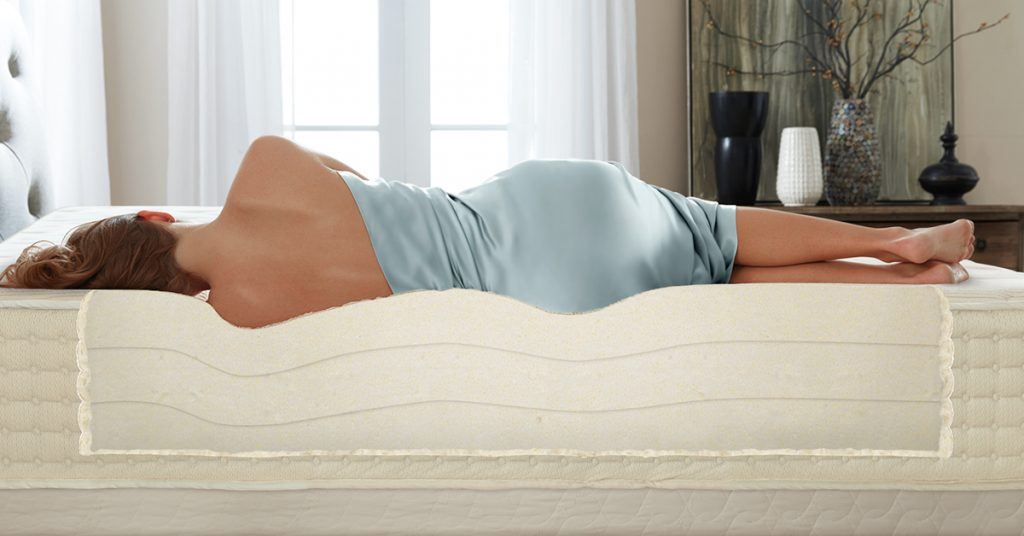 Talk about zero motion transfer. Have you ever seen the late night television commercial that features a glass of red wine on one side of the bed and an attractive young pajama clad woman jumping up and down on the other side? Were you surprised that the wine glass didn't seem to notice the action on the other side of the mattress? By now, the commercial is an old standard in television history, but many people still find the idea of a bed where that could happen as one that's just too good to be true – especially people who are constantly awakened during the night by a partner who sleeps fitfully or wakes frequently for bathroom trips or midnight snacks.
Can Cutting out the Motion Help You Get more Sleep?
Yes, it can. It really is that simple for a lot of people – especially people who have little trouble going to sleep but find that the constant motion of their partner tossing and turning is keeping them up or waking them at all hours of the night. Not only is this a quantity of sleep issue, but it is also a quality of sleep issue too. Sleep deprivation can cause major health issues that, if left unchecked, will significantly impact your quality of life – especially over prolonged periods of time.
You really do need to get a certain number of hours worth of uninterrupted sleep each night in order to wake feeling rested and operating at optimal efficiency throughout your day. You also need to have high quality sleep without constant interruptions to your sleep cycles.
Waking up all the time due to a partner's motions interrupts your sleep cycle, often at critical times. Eliminating the transfer of motion from your partner's side of the bed to your side of the bed increases the odds that you'll be able to sleep soundly throughout your various stages of sleep during the night. In other words, you'll sleep like a log.
What Types of Mattresses Offer Zero Motion Transfer?
The two that immediately come to mind are memory foam mattresses and latex foam mattresses. The reason there is no transfer of motion is the fact that the mattress core is so dense. The materials within these types of mattresses help conform to your shape and absorbs your body's weight.
If you're having a hard time envisioning how effective the change will be, imagine the difference in transferred motion between waterbeds and rock hard futons. Waterbeds have very few limits for the transfer of motion. It's all motion. Futons offer a considerable amount less motion transferred from one side to the other.
The difference in a natural latex bed and a traditional innerspring mattress is about the same all over again. In other words, it's a noteworthy difference that can grant you the peaceful, uninterrupted sleep you've probably been dreaming of for years.
Natural latex is an impressive choice that provides similar results as memory foam, but is the eco-friendly alternative. If you're interested in a better night's sleep and struggling with constant wakefulness resulting from motion on the other side of the bed, then a natural latex mattress is an excellent choice to consider.
Link to Us!
If you found this article useful and shareable, please copy and paste the following into the html code of your website or blog:
Learn More About Going Green at the <a href="https://www.plushbeds.com/blogs/green-sleep/the-zero-motion-transfer-benefit-of-natural-latex">PlushBeds Green Sleep Blog</a>.
*Please note that we DO NOT accept guest blog posts. Any inquiries into this will be respectfully left unanswered.
Related Posts:
The post The Zero Motion Transfer Benefit of Natural Latex appeared first on PlushBeds Green Sleep Blog.