What is the World's Most Expensive Mattress?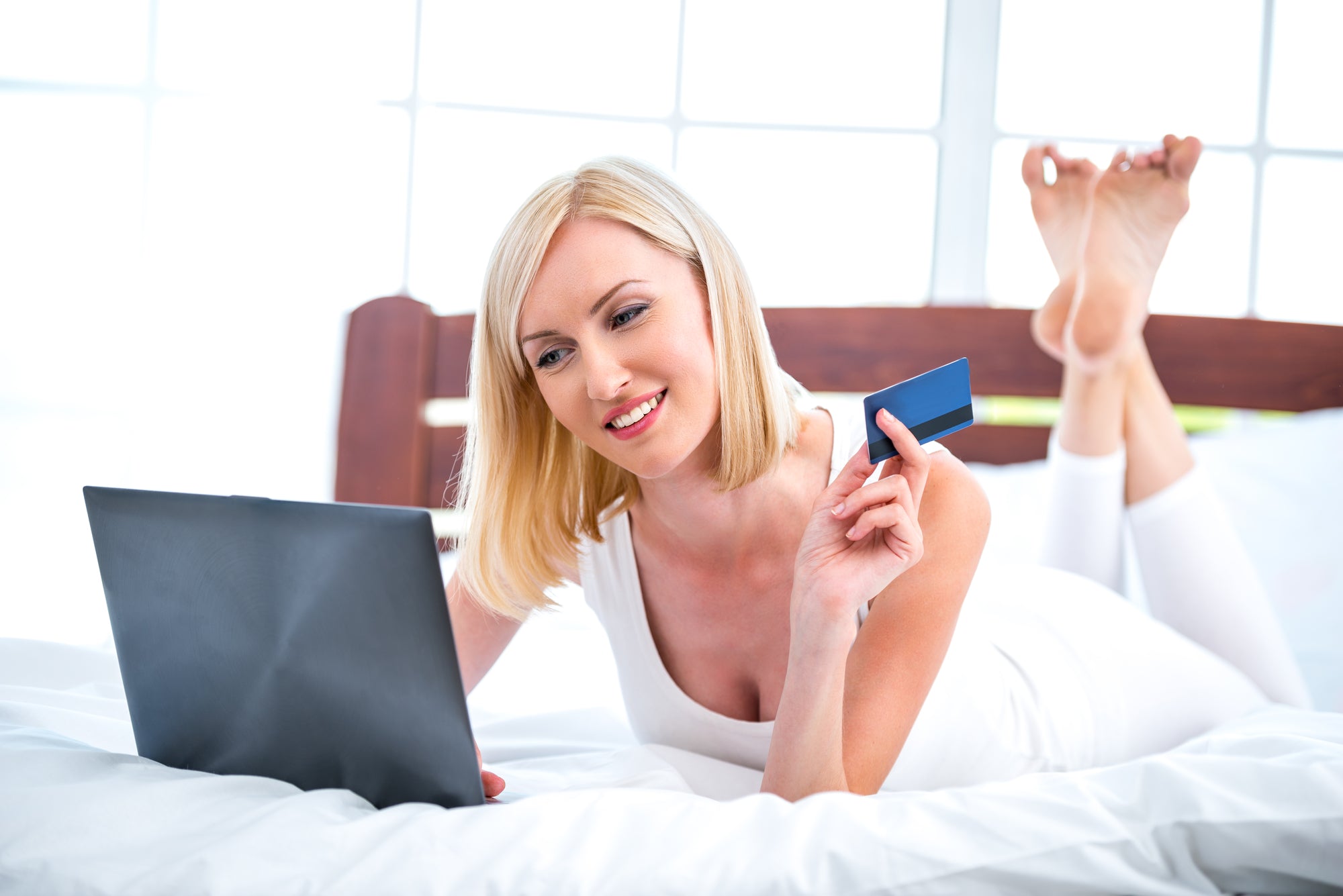 Have you ever wondered how much the most expensive mattress costs, and why it fetches such a high price tag? If your answer is yes, you are probably looking for the most comfortable, luxury mattress, no matter the cost. But before you spend a fortune, there are a few things you need to know about the most expensive mattresses.
In a nutshell, many premium quality mattresses can cost as much as $5,000. These mattresses provide optimal comfort to sleepers, and contain luxurious materials. However, high-end, luxury mattresses can cost ten times more because of their superior designs and specifications.
Here's how different luxury mattresses compare to standard ones.
What are the Features of the Most Expensive Mattresses?
Luxury mattresses attract wealthy buyers, and can be found in celebrity homes, palaces, castles, and exclusive five-star hotels. Some of their unique features include:
Finest Materials
High-quality luxury mattresses contain premium materials, outsourced from different parts of the world. Generally, most mattresses comprise cotton, wool, and foams. Luxury mattress manufacturers find the finest qualities of these materials to produce mattresses that optimize comfort for sleepers.
Here are some of the top-quality materials found in a luxury mattress.
Latex Foams
Latex produces some of the most expensive mattresses in the world for several reasons. This natural rubber is the milky sap harvested from rubber trees, and undergoes a long process before converting into solid rubber used to make latex mattresses and other products. Don't miss our current 4th of July Mattress Sale!
It takes about six years for organically cultivated rubber trees to produce latex for commercial use. When the trees are ready, farmers harvest the latex by slitting the barks of the trees, allowing the milky sap to flow freely into a tapping cup for a few hours. Afterward, they collect the latex from the cups, and prepare it for processing.
Liquid latex may undergo the Dunlop or the Talalay latex processing methods to produce foams with slightly different qualities. Although the Talalay latex processing method requires more time, and is more expensive, it results in durable and high-quality organic latex foams, used to manufacture luxury mattresses.
Cotton
Like latex foams, high-quality cotton comes from organically cultivated and harvested cotton. This fiber thrives best in tropical climates, such as the Caribbean islands, home to the most luxurious cotton in the world.
Cotton has moisture-wicking properties, which help keep sleepers dry all night. This natural fiber is also hypoallergenic, meaning it doesn't cause allergic reactions, or harbor allergens harmful to sleepers. In addition, it is lightweight and soft, providing soothing comfort to sleepers.
Wool
Most mattress manufacturers use wool sheared from merino sheep as fire barriers and comfort layers for their mattresses. This wool is known for being lightweight, soft, and hypoallergenic. It also regulates the body temperature of sleepers.
Luxury mattress producers use rare wool from animals, such as cashmere, because of its unique qualities. Cashmere wool has fine fibers that make sleepers warmer during freezing months. This wool is also silky soft, making it feel more luxurious.
Rare Materials
Contemporary mattresses contain all natural materials such as layers of foam, cotton, and wool. However, high-end mattresses contain rare materials to exemplify some of their features.
Horsehair is one of the luxurious all natural materials found in some high-end mattresses. It has hollow fibers that allow air to flow through the mattress, providing a superior cooling effect to sleepers. It is also hypoallergenic, and a natural fire retardant.
Horsetail hair is expensive because one animal doesn't give so much of this hair as other wool-bearing animals do. It also undergoes expensive processing methods to refine and sort the strands. As a result, mattresses that contain these fibers come with a higher price tag.
Innovative Technology
Innovative sleep technology has revolutionized the mattress industry, and it all comes at a cost. For example, mattresses with sleep sensors record data from changes in the air pressure of the luxurious mattress while you sleep to customize your comfort, taking luxury to a whole new level.
The world's most expensive bed is an invention by Dutch architect Janjaap Ruijssenaarsis.
This world's most expensive mattress features a floating bed controlled by magnetic fields, providing sleepers the experience of sleeping mid-air. This magnificent bed holds the record of the most luxurious bed worldwide, and goes for a whopping $1.6 million.
Custom-Made Mattresses
Some made-to-order mattresses cost more because of the amount of work needed to meet a client's specifications. In addition, custom-made mattresses don't follow the standard measurements of ordinary beds, and may require help from different experts to build.
Patented Designs
Most unique and innovative luxury mattress designs have patent protection that prevents manufacturers from copying and selling their creations. For example, some orthopedic-approved mattresses have unique qualities that increase the comfort of sleepers with chronic pain. Such sleepers require mattresses that cushion their pressure points, and support the best posture. As a result, they may contain several expensive materials, such as organic latex, cotton, and wool, uniquely crafted with customizable lumbar support layers to make such sleepers comfortable.
Top 6 Most Expensive Mattresses
1.  
Floating Bed
Average price: $1.6 million
Currently, Janjaap Ruijssenaarsis's metallic floating bed is the world's most expensive mattress, and has an unrealistic price tag for most people. As the most expensive mattress in the world, it may be the only expensive mattress worth over a million dollars in the market today.
However, the list of mattresses that cost thousands of dollars is endless. Here are other expensive mattresses besides the floating bed.
2.  
Hastens Mattresses
Average price: $67,000
Hastens is a Swedish bed manufacturer that has been in business since the 1850s. They produce some of the world's most luxurious mattresses with prices as high as $400,000. Most of these mattresses are hand stitched by skilled craftsmen, who spend over 600 hours making one of these high-end creations.
3.  
Kluft Mattresses
Average price: $30,000
Kluft is an American-based mattress manufacturer that offers a series of luxury mattresses at premium prices These handcrafted mattresses also feature different sleep technologies to provide sleepers with a good night's sleep.
4.  
Vi Spring Mattresses
Average price: $20,000
Vi Spring mattresses are a little less costly compared to Kluft and Hastens. However, these mattresses come with hefty price tags ranging between $20,000 and $71,000. Some of the expensive natural materials used in manufacturing these mattresses include Mooseburger horsetail, cashmere, Shetland wool, alpaca, and silk.
5.  
Hypnos
Average price: $15,000
The British company manufactures hand-made luxury mattresses. Managed by Peter Keen, the fourth generation of the British family business, the company claims to provide the most comfortable mattresses in the world. You'll find their high end mattresses in several five-star hotels both in the UK, and across the globe.
6.  
Duxiana Mattress
Average price: $13,000
Duxiana seals our list of the top 6 most expensive mattresses in the world. The company has been manufacturing Scandinavian-inspired mattresses for almost a century now. Like Hypnos, Duxiana is a fourth generation family-owned company. You'll find their mattresses in at least 16 countries, and 89 stores across the world.
How Much do PlushBeds Mattresses Cost?
Not all pricey mattresses come with matching extraordinary quality or luxury. For example, some high-end mattresses may have a shorter lifespan of about 15 years, while average-quality mattresses last longer.
PlushBeds offers top-quality mattresses that guarantee comfort and luxury at affordable prices for a good night's rest. Here's a list of the best of PlushBeds high-end mattresses. Follow the links, and you'll see the prices by model and size, and you'll likely be surprised at their affordability. Even the sale price of the queen-sized Luxury Bliss Organic Hybrid Latex Mattress comes in at just over $1.500.
PlushBeds Botanical Bliss Organic Latex Mattress is handcrafted using the finest materials. This handcrafted mattress features:
GOLS-certified organic latex
GOTS-certified organic cotton
GOTS-certified organic wool
This mattress is also highly recommended by orthopedics and chiropractors because of its exemplary support, comfort, and pressure relief, guaranteeing a good night's sleep.
The Natural Bliss Vegan Mattress is a chemical-free handcrafted latex mattress made with the finest GOLS-certified natural latex and GOLS-certified cotton. This fancy mattress is also vegan-friendly, as it doesn't contain animal products.
As the name suggests, the Luxury Bliss Organic Hybrid Latex Mattress provides sleepers with a luxurious and restful sleep experience. It may not be the world's most expensive mattress, but this hybrid mattress has a 3-inch top layer of 100% natural latex for added comfort, and a soft moisture-wicking cotton cover. Its pocket spring system provides optimal support, and promotes sufficient airflow to keep the sleepers comfortable and cool all night.
If you are looking for a vegan option for a luxurious, comfortable, and supportive sleep surface, this is the mattress for you. The PlushBeds Eco Bliss Hybrid Latex Mattress contains certified natural latex, crafted to provide you with support and pressure relief. It also comprises certified cotton used to make the soft cotton covers and the comfort layers of the mattress. For under $3,000, you can take home one of these luxurious mattresses from PlushBeds, and enjoy 25 years of some of the best sleep experiences ever!
Link to Us!
If you found this article useful and shareable, please copy and paste the following into the html code of your website or blog:
Learn More About Going Green at the <a href="https://www.plushbeds.com/blogs/green-sleep/what-is-the-worlds-most-expensive-mattress">PlushBeds Green Sleep Blog</a>.
*Please note that we DO NOT accept guest blog posts. Any inquiries into this will be respectfully left unanswered.
Related Posts:
The post What is the World's Most Expensive Mattress? appeared first on PlushBeds Green Sleep Blog.