April 25th is National Arbor Day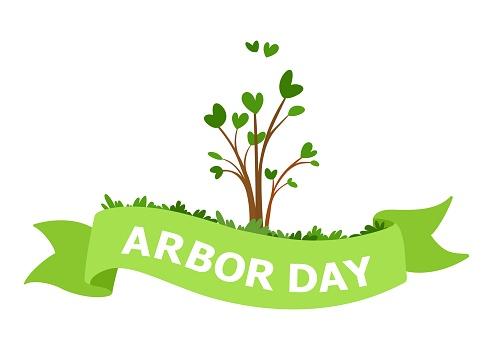 Arbor Day is a day in which individuals, businesses, community groups, church groups, schools, and other organizations are encouraged to plant and care for trees. The practice began on April 10, 1872 in Nebraska City, Nebraska, and is an endearing part of our national culture. Arbor Day is also observed in similar fashion in cultures throughout the world. In the United States, Arbor Day is celebrated on the last Friday of April.
Not only can you buy and plant trees yourself, but you can also gift trees to other people, groups, and organizations so they can plant them as well.
Why Do We Celebrate Arbor Day?
Arbor day was originally about a desire to have trees in the areas where they who were living as pioneers expanded westward, settling in areas where there were no trees to provide shade, shelter, fuel, building materials, and windbreakers.
Originally, prizes were awarded to counties throughout the state of Nebraska that planted the most trees. While the last Friday in April is national Arbor Day, most states have Arbor Days that coincide with optimal planting times in those states. For instance, Mississippi, Alabama, and Georgia celebrate on the state level during the month of February.
While most trees are great options to plant for Arbor Day celebrations, rubber trees make outstanding choices because they grow quickly and are easy to care for. Did you know that natural latex mattresses are made from the sap of a rubber tree?
Perhaps one of the best things about Arbor Day, though, is that planting trees is one of the greenest activities in which you can participate.
How Else Can You Help the Planet?
Planting trees is a great start when you want to help the planet or lead a greener life. It isn't the only thing you can do, though. Below are just a few steps your family can take to live lives that are better for the planet.
Recycle, Reduce, Reuse
The saying has been around for quite a while, but remains just as effective today as it was decades ago when it was introduced. Reduce the waste you create, find clever ways to reuse items you go through in your home each day, and buy items that can be recycled when you no longer find them useful.
Carpool
Instead of riding solo for your daily commute, whether it's school or work, try to work as many people into the ride as possible so that only one car is on the road rather than many. You'll use fewer fossil fuels, provide fewer emissions, and you can take comfort in the fact that you're doing your part to relieve traffic congestion on the roadways.
Switch to a Natural Latex Mattress
Not only is natural latex foam made from the sap of rubber trees, it's also the greenest mattress choice your money can buy. When you buy a 100 percent pure, organic latex foam mattress, you're investing in products that are 100 percent recyclable, and not going to end up filling precious landscape space.
With so much lip service to environmental initiatives, it's great to know there are options such as these that are truly great for the land beneath your feet as well as the very air you breathe. What kinds of trees are you going to plant this Arbor Day?
Link to Us!
If you found this article useful and shareable, please copy and paste the following into the html code of your website or blog:
Learn More About Going Green at the <a href="https://www.plushbeds.com/blogs/green-sleep/april-25th-is-national-arbor-day">PlushBeds Green Sleep Blog</a>.
*Please note that we DO NOT accept guest blog posts. Any inquiries into this will be respectfully left unanswered.
Related Posts:
The post April 25th is National Arbor Day appeared first on PlushBeds Green Sleep Blog.