Do You Really Need to Flip Your Mattress?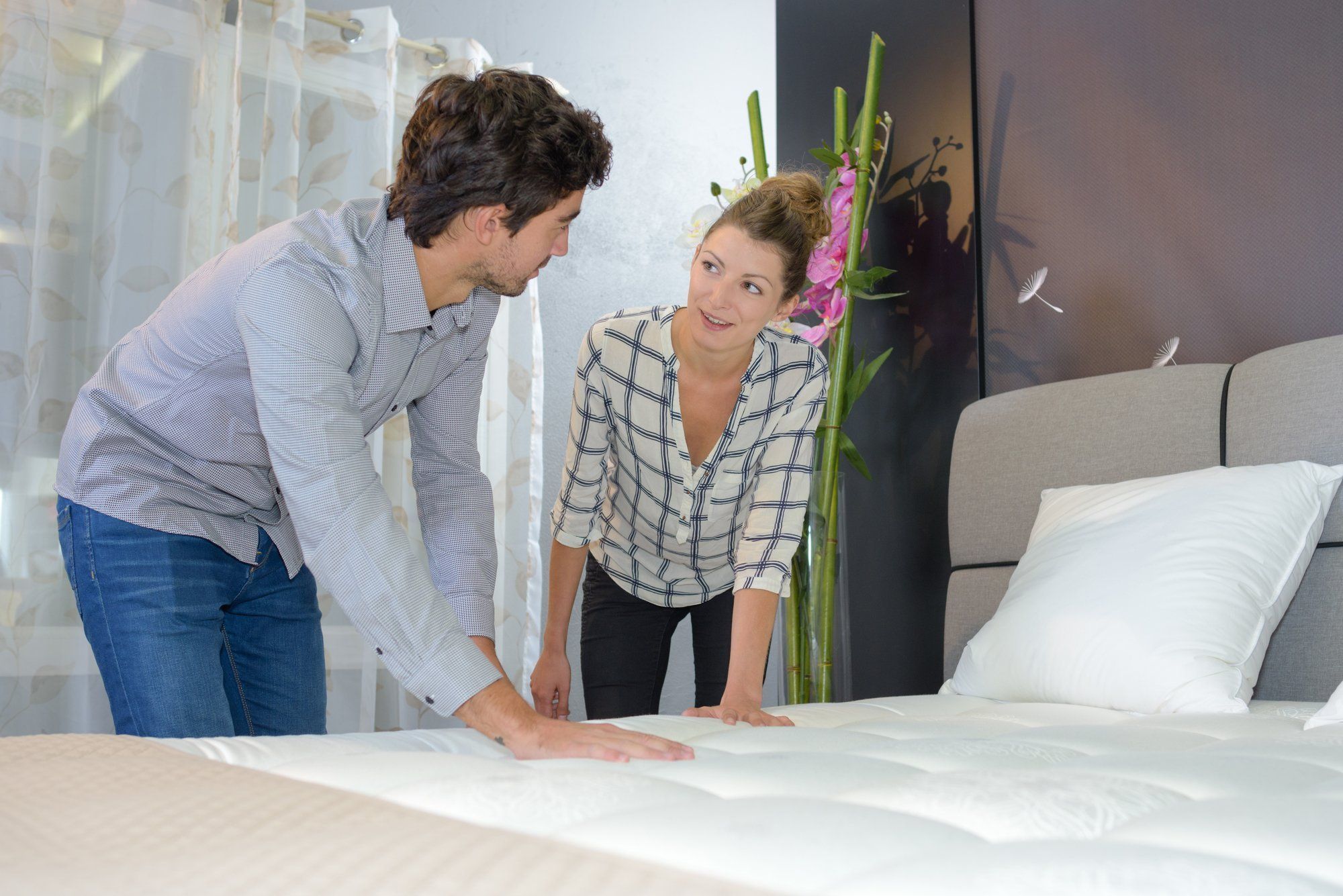 Do you routinely flip or rotate your mattress? Most people grew up in a household where their mattress was routinely flipped or rotated during its lifespan. If you grew up following this or a similar tradition, then you might be surprised to learn that flipping your mattress is not necessary, if you have an organic latex mattress.
Why Do People Flip Mattresses?
With innerspring and memory foam mattresses, flipping helps to prevent dips or indentations from occurring over time. Most people sleep in the same or very similar positions night after night. Over time, this creates dips or indentations in the mattress, the mattress loses support and you experience aches and pains. Essentially, flipping your innerspring or memory foam mattress will add a few years to the lifespan of the mattress.
On the other hand, natural latex mattresses do not have to be flipped. The superb elasticity of natural latex makes your mattress far more resilient than traditional innerspring or memory foam mattresses. This means that natural latex mattresses last longer than traditional innerspring and memory foam mattresses. The average lifespan for traditional innerspring and memory foam mattresses is 7 to 10 years. The average lifespan for natural latex mattresses is up to 25 years.
Do You Need to Flip Your Natural Latex Mattress?
The answer to this question is a resounding NO! It is completely unnecessary to flip your natural latex mattress. If you have a PlushBeds 100% natural latex mattress, you also don't have to flip your mattress. At least, this is the case if you plan to flip your mattress the old-fashioned way, by turning it over so that the bottom is now the top.
PlushBeds 100% natural latex mattresses are made with a supportive organic dunlop latex core, and a plush natural talalay latex layer for the comfortable top. If you simply turn the mattress over, the supportive, firm layer may be a bit too firm for the average consumer.
What Can You Do If You Want to Flip Your Mattress?
The good news though, is that you don't have to give up the concept of flipping your mattress if you own a PlushBeds 100% natural latex mattress.
PlushBeds 100% natural latex mattresses offer the perfect solution for those who like to flip their mattress. Our 100% organic cotton covers are zippered and our natural latex layers are not glued together. The natural latex layers provide adequate grip to avoid slipping, without synthetic materials or glues that cause noxious off-gassing, and the zippered cover tightly surrounds the layers and holds them in place. Simply unzip the mattress and flip each layer.
Can You Rotate Your Mattress Instead?
Rotating natural latex, memory foam mattresses and innerspring mattresses can be beneficial for even wear and a longer lifespan for the mattress. In fact, some recommend rotating mattresses 180 degrees every 3 to 6 months.
When rotating your mattress, it might be a good time to conduct a seasonal vacuuming of the mattress and surrounding area. Sprinkle baking soda onto the top of your mattress, let it sit for an hour, then vacuum up the baking soda. Vacuuming your mattress removes dead skin and other allergens that may be lurking in and on your mattress.
Another thing you might want to consider is replacing your pillows. A general rule of thumb is that you should replace your pillows every six months, according to Huffington Post.
There are many recommendations to keep the rotations consistent, the following are some of the easiest to follow:
Attach an arrow to your mattress with a safety pin signaling the direction to rotate the mattress.
Always turn clockwise.
Flip your mattress on certain holidays each year, such as New Year's Day and Memorial Day.
Flip your mattress during Daylight Savings Time, each season.
Another rule of thumb to remember is that if you have a box spring in addition to your mattress, you should rotate both at the same time.
Seasonal rotations may be highly effective for providing ease of mind and delivering an excellent night's sleep night after night. The important thing is to do what feels right and natural to you.
PlushBeds 100% natural latex mattresses provide the opportunity to either flip your mattress or leave your mattress in place. The choice truly is yours to make!
Link to Us!
If you found this article useful and shareable, please copy and paste the following into the html code of your website or blog:
Learn More About Going Green at the <a href="https://www.plushbeds.com/blogs/green-sleep/do-you-really-need-to-flip-your-mattress">PlushBeds Green Sleep Blog</a>.
*Please note that we DO NOT accept guest blog posts. Any inquiries into this will be respectfully left unanswered.
Related Posts:
The post Do You Really Need to Flip Your Mattress? appeared first on PlushBeds Green Sleep Blog.