PlushBeds Awarded "Best Hypo-Allergenic Mattress For 2018" by Mattress Advisor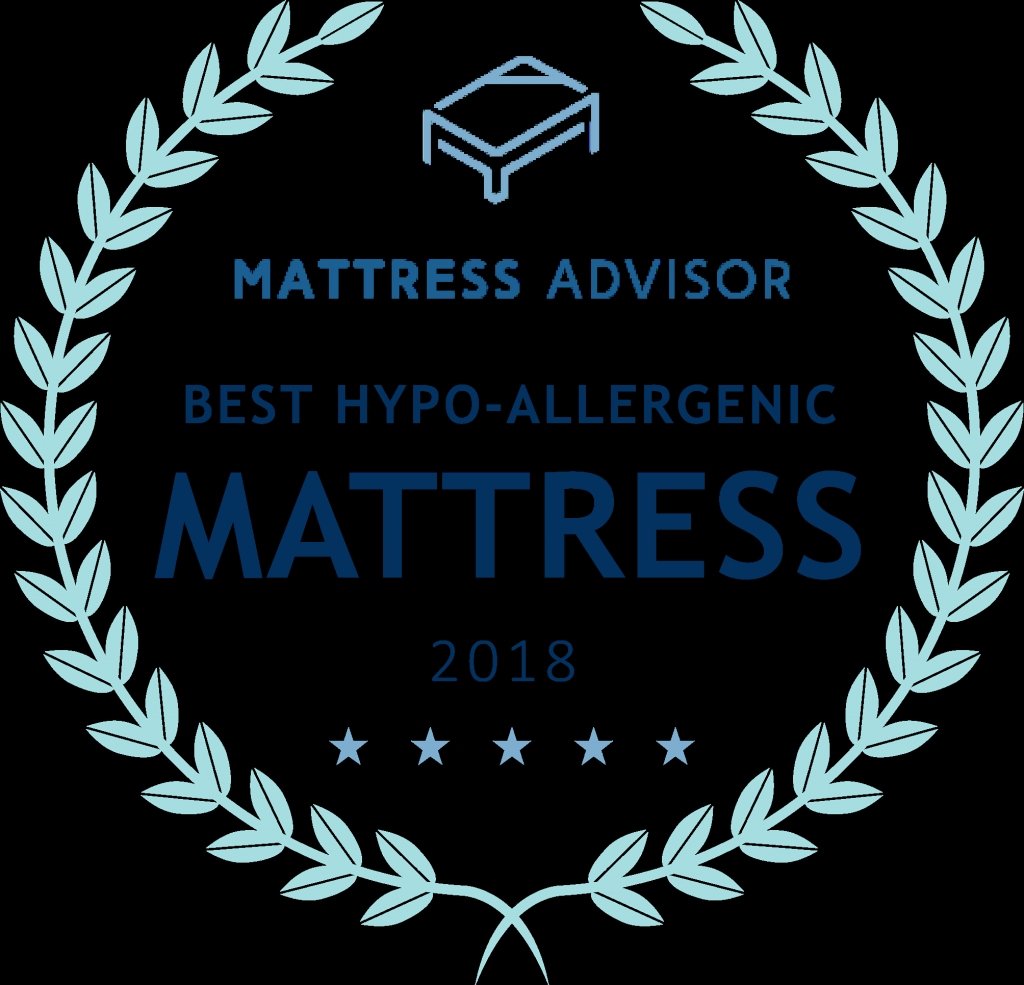 Best Hypo-Allergenic Mattress For 2018
PlushBeds is honored to announce that our Botanical Bliss Organic Latex Mattress, was awarded the Best Hypo-Allergenic Mattress For 2018 by Mattress Advisor. While we believe our mattresses are top-quality mattresses, it is nice to receive affirmation by the independent and respected resource, Mattress Advisor.
About Mattress Advisor
Mattress Advisor is an independent website dedicated to helping people, like you, find a better night's sleep, by assisting with the selection of mattresses, based on a thorough and highly specific review process.
Each mattress review explores 14 different factors that impact mattress functionality and comfort, including:
Cooling properties for the heat retention, airflow and breathability of the mattresses.
Customer service ratings. Receiving answers to questions and support from the company.
The durability of the mattress. How long will your mattress last?
Ease of setup. Consider the weight of the mattress, mobility and unboxing.
Edge support. How comfortable it is to sleep or sit on the edge of the bed?
Length of the trial period. How long you have to try the mattress out.
Motion isolation. How much motion transfers to another person in the bed when one person moves.
Pressure relief. Having optimal pressure relief can alleviate pain and increase comfort.
Refund policy. Including the ease of the return process.
Responsiveness and ease of movement. How easily can you move on the mattress.
Shipping. Rates the time and costs of shipping the mattress to your home.
Social impact. Charitable causes, sustainability efforts, and social missions of the manufacturer.
Spinal alignment. How the mattress cushions your body and aligns your spine.
Warranty. Mattress Advisor reviews the length and details of the warranty.
As you can see, Mattress Advisor is thorough in their review process. You can view their review of our Botanical Bliss Organic Latex Mattress on their website – Best Hypo-Allergenic Mattress For 2018.
What is a Hypoallergenic Mattress?
Hypoallergenic mattresses are mattresses that are safe for individuals with allergies. They prevent allergy affecting microorganisms such as dust mites, bacteria and fungus from making their way into the mattress. This creates a healthier environment for sleep, and it helps to improve the overall physical health and well-being of everyone in your home.
Now that you understand the more technical nature of what it means to have a hypoallergenic mattress, here are a few personal reasons you may want to consider a hypoallergenic mattress for your home:
Healthier Home
A hypoallergenic mattress creates a healthier bedroom and by extension, a healthier home. A hypoallergenic mattress will not introduce new allergens into your home or breed existing allergens. A healthier, allergen-free home will not only improve your health, but it will improve your overall well-being as well.
Cleaner Air
Volatile organic compounds (VOCs) are responsible for creating toxic air quality in many of today's homes. Hypoallergenic mattresses contain no toxic materials with VOCs, so the air inside your home is cleaner for your family to breathe. This is especially true if you search for mattresses that are not only hypoallergenic, but also GreenGuard Gold Certified, like our Botanical Bliss Organic Latex Mattress.
Peace of Mind
Buying a hypoallergenic mattress helps you to make a wise investment for your family's sleep and health.
PlushBeds Botanical Bliss Organic Latex Mattress
PlushBeds Botanical Bliss Organic Latex Mattress offers much more than top scores as a hypoallergenic mattress. Every Botanical Bliss Organic Latex Mattress is handcrafted, using the finest quality organic materials:
1. ORGANIC LATEX:
Underneath your mattress's GOTS Certified organic cotton cover, is the world's finest quality GOLS Certified ARPICO organic latex. As America's largest distributor of ARPICO organic latex, PlushBeds brings the world's finest latex directly from ARPICO's certified organic plantations to your bedroom.
GOLS Certified organic latex is latex that is made using only organically-grown, milky-white latex sap tapped from the rubber tree, grown without chemicals, fertilizers, or pesticides. Allergens, bacteria and dust mites do not thrive in organic latex, as they do in mattresses made of other materials. It is truly the healthiest sleeping surface available.
As an added bonus, organic latex mattresses support the body and spine correctly, without being too soft or too firm. The end result is natural buoyancy, cushioned support, soothing pressure relief and luxurious comfort. 
2. ORGANIC WOOL:
The GOTS Certified Organic Wool in your Botanical Bliss Organic Latex Mattress provides many benefits:
Breathes naturally, allowing your body to get to a comfortable sleeping temperature quicker and maintain it through the night.
Wicks away moisture and it's dry and absorbent nature keeps mildew and dust mites away.
Safest bedding material to naturally pass flammability tests without the use of chemical flame retardants.
Carefully sourced from the USA and followed through every stage for purity – from the pastures to the finished product.
Flocks are managed in a humane, chemical-free, and environmentally safe manner.
We are meticulous about creating the best product possible and we exceed industry leading principles for purity and quality.
3. ORGANIC COTTON:
A soft, luxurious GOTS Certified Organic Cotton Cover, in a soft, natural color, surrounds your mattress. The luxurious organic cotton cover is breathable, with non-restricted airflow and it is non-woven, for a softer cover with unmatched pressure relief.
The organic cotton for your luxurious cover, is carefully sourced from the USA, providing safety, environmental integrity, and care, because the cotton was grown without any chemicals, pesticides or herbicides.
Order Your PlushBeds Botanical Bliss Organic Latex Mattress Today
Learn more about the Botanical Bliss Organic Latex Mattress from PlushBeds by visiting the website today. Invest in a Botanical Bliss Organic Latex Mattress for your home and family and see for yourself, the many benefits you can enjoy on this top rated hypo-allergenic mattress.
Link to Us!
If you found this article useful and shareable, please copy and paste the following into the html code of your website or blog:
Learn More About Going Green at the <a href="https://www.plushbeds.com/blogs/green-sleep/plushbeds-awarded-best-hypo-allergenic-mattress-for-2018">PlushBeds Green Sleep Blog</a>.
*Please note that we DO NOT accept guest blog posts. Any inquiries into this will be respectfully left unanswered.
Related Posts:
The post PlushBeds Awarded "Best Hypo-Allergenic Mattress For 2018" by Mattress Advisor appeared first on PlushBeds Green Sleep Blog.