What Does Responsibly Sourced Mean?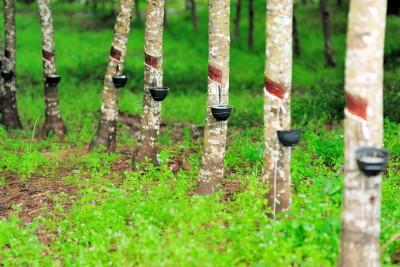 Sometimes referred to as supply chain responsibility, responsible sourcing is a voluntary commitment made by companies to take environmental and social factors into account when managing their relationship with suppliers.
This strategy is an indispensable component of effective and ethical supply chain management. As the world is focusing more on eco-friendliness, responsible sourcing is becoming a necessity for companies in terms of enhancing their brand images. People are voting with their wallets, and choosing to buy from companies with developed responsible sourcing practices.
For many companies in the U.S. today, the commitment to working towards bettering environmental and social standards in the supply chain has become a natural continuation of their dedication towards corporate responsibility.
Improving Conditions
Dependent on their size, large numbers of companies have many hundreds or thousands of suppliers from across the world. Although, of course, these companies are unable to be held accountable for the actions of their suppliers, the suppliers an organization purchases from will have an impact on how they're viewed by the consumer.
Furthermore, the purchasing activities of a large company may create sufficient leverage to monitor, and influence the conduct of its suppliers – for example, environmental protection, labor rights, and better working conditions.
Responsible Sourcing
It's good practice for companies to focus on high-risk areas, bringing about change within the areas that it's most needed.
There are six steps to responsible sourcing that companies can take to ensure they global supply chains are environmentally and socially sound:
Finding a supplier. Through carefully selecting suppliers, companies can ensure global supply chain efficiency as well as brand support. An ethical company will want to ensure human rights policies, environmental practices, safety standards and positive working conditions are in place, as well as quality and safety of producers, speed of delivery, continuity of supply, and other practicalities.
Setting out clear expectations in terms of legal compliance. It's imperative that responsible companies make known to all business and potential business partners that they are expected to comply with all national regulations and laws, including environmental ones.
Integrating responsible sourcing into purchasing. It's crucial to avoid inefficient practices like ordering above the capacity of the supplier, rush ordering, and last minute changes that can force employees to work excessive overtime. A company can highlight the impact that corporate decisions may have at factory level, as well as establishing more coordination among corporate buyers.
Supporting supplier to set their own business standards. Rather than imposing requirements on suppliers, a company should encourage them to develop their own responsible practices, perhaps even providing training.
Tracking supplier compliance. It's good practice for a company to require their suppliers to provide full information on their environmental and social practices. This can involve on-site visits and regular evaluations.
Managing the expectations of stakeholders. To build up customer trust, companies should collate their supplier information, and publish it either in an annual report or similar. This will show areas that need improving, as well as aspects that are doing well.
Certifiers and Terms Associated with Responsible Sourcing
There are various certifiers and terms associated with responsible sourcing in America today. These include:
Non-GMO
Products that are Non-GMO Project Verified don't contain anything that's been genetically modified in any way. When this seal is used, it means the product has been certified by a third party as containing no genetically modified organisms (GMOs).
USDA Organic
This seal shows that all ingredients used are organic, non-GMO, and contain no synthetic materials in accordance with ASDA regulations. In addition, the ingredients are grown without the use of fertilizers, fungicides, or chemical pesticides. In the case of livestock, it means that they're raised without the use of synthetic growth hormones, or antibiotics.
Fishery Improvement Project
A Fishery Improvement Project (FIP) is a collection of wild-caught seafood producers, suppliers, and buyers who work together to improve certain fisheries, and to ensure the long-term growth and feasibility of said fishery.
Best Aquaculture Practices – Farmed
Coordinated by the Global Aquaculture Alliance, this is the certification standard in seafood for processing facilities, hatcheries, feed mills, and farms, and is graded between one and four stars.
Marine Stewardship Council – Wild-caught
The MSC is a non-profit international organization that works to safeguard wild-caught seafood. When you see a blue MSC label, it means the seafood is traceable to sustainable fisheries that have been certified to the MSC global standard.
American Humane Certified
This seal shows that animal-based products have come from farms that are certified as taking care of the welfare of their animals.
It's not just the food industry that places emphasis on responsible sourcing; however, in industries such as construction, there are concerns with regards to global supply chains, environmental impacts, corruption and bribery, as well as labor and welfare conditions.
U.S. Companies Who Source Responsibly
Although there is a plethora of companies that strive to source responsibly, here we take a look at a couple companies operating in the U.S. that have responsible sourcing at the heart of their ethos:
Clif Bar & Company
Clif Bar & Company is a food company who has put various responsible sourcing goals in place, as well as policies and practices to communicate their expectations and beliefs for their suppliers to act both responsibly and ethically.
The company prides itself on connecting with the farmers who grow their food, thus creating a fully traceable chain of supply. Furthermore, 74 percent of all ingredients bought by the company are certified organic, with that amount predicted to increase on an annual basis.
Additionally, the company states on their website that they're committed to moving towards zero waste, as well as sourcing their ingredients using fair labor practices.
Plato Pet Treats
Plato Pet Treats pride themselves on responsibly sourcing every ingredient in their treats. Where possible, ingredients are sourced locally, so have less travel miles, and all treats are made in the USA.
The company prides itself on refusing to compromise on the quality of their treats just to save a little money.
Integrating brand values into sourcing decisions is a challenging yet positive opportunity. As a consumer society, this is something that everyone needs to take into consideration when making any purchase.
Link to Us!
If you found this article useful and shareable, please copy and paste the following into the html code of your website or blog:
Learn More About Going Green at the <a href="https://www.plushbeds.com/blogs/green-sleep/what-does-responsibly-sourced-mean">PlushBeds Green Sleep Blog</a>.
*Please note that we DO NOT accept guest blog posts. Any inquiries into this will be respectfully left unanswered.
Related Posts:
The post What Does Responsibly Sourced Mean? appeared first on PlushBeds Green Sleep Blog.