Latex Mattress vs. an Air Mattress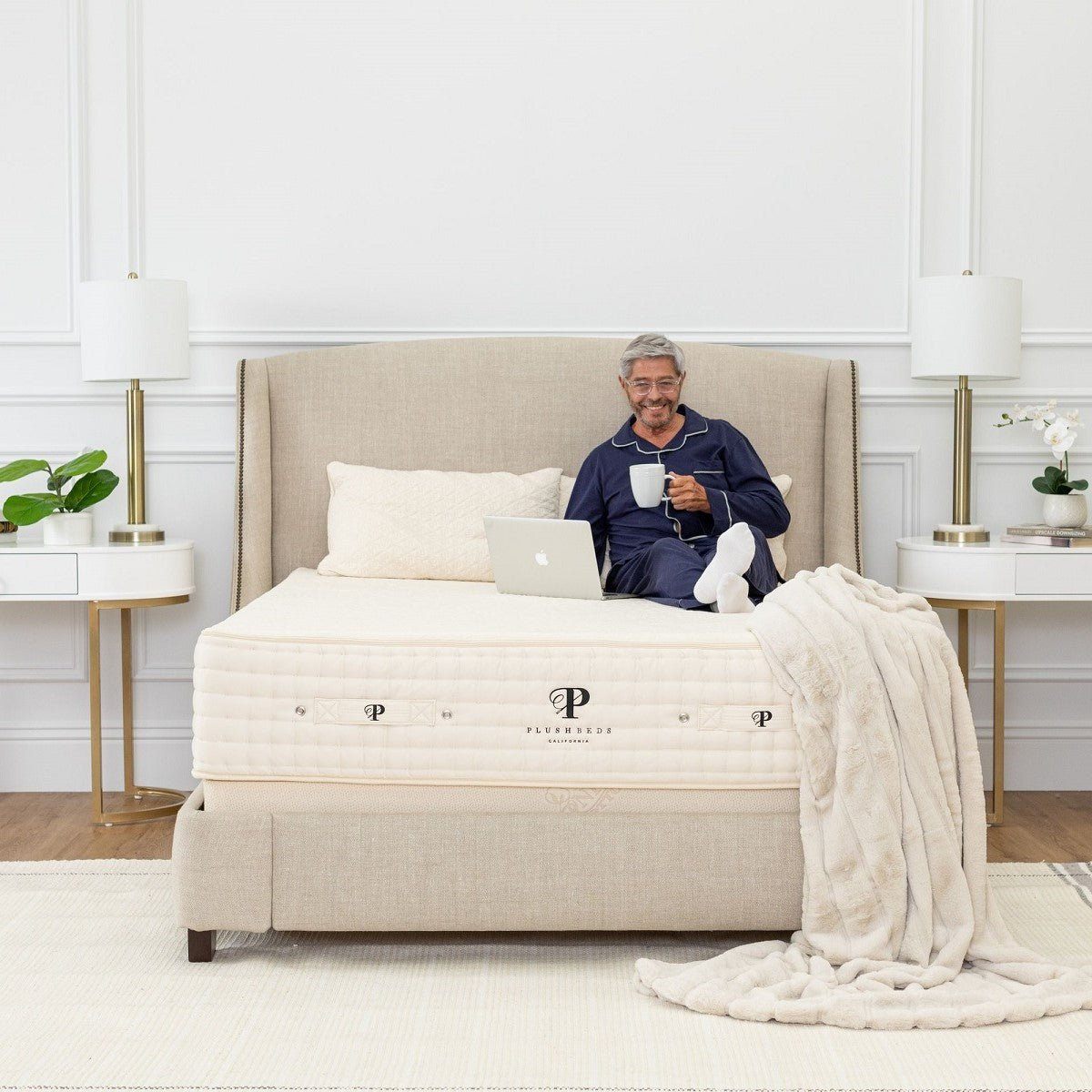 Latex mattresses are made from the sap of rubber trees, though there are some synthetic latex mattresses and latex blends on the market as well. Latex mattresses are famous for providing excellent support and firmness. Air mattresses, on the other hand, are filled with air, rather than foam, innersprings, or water. The support they provide varies according to personal preference. The level of support is easily adjusted by inflating or deflating the mattress. What other differences exist between the two?
Durability
One of the most beautiful things about a latex mattress is its longevity. These mattresses are built to last and maintain the same degree of firmness and support for twenty years or longer. You can easily find warranties for natural latex mattresses that span 20 years or more. It's hard to top that in any mattress.
Sleep number type beds generally have a 25-year warranty. The first two years replacement is covered completely. Afterwards, up to 20 years, buyers must cover 20 percent of the replacement or repair cost plus four percent for each year completed since the purchase or invoice date.
The one common complaint people have with air mattresses is that the air tends to leak after a while. This requires more air to be pumped into the mattress more often and may result in the need for repairs or pump replacements more often.
Eco Friendliness
The air bladders on many air mattresses are made with polyurethane, which is not very earth friendly at all. Synthetic foams are also used to add support. This means that there is also the likelihood of off gassing from air mattresses.
One hundred percent natural latex mattresses, on the other hand, are made with botanical ingredients (from rubber trees), cotton, and wool, making them completely earth friendly and eco-friendly. Synthetic or blended latex mattresses will also have issues with off gassing while being less earth friendly than the all-natural latex foam mattresses.
Comfort
The downside of an air mattress is that the adjustability is a common complaint — there seems to be a chasm between the two chambers that makes it uncomfortable for people who prefer to sleep in the middle of the bed or for partners to cuddle.
The benefits of sleeping on a natural latex mattresses are also quite extensive. In addition to providing exceptional support and longevity, these mattresses have a tendency to sleep cooler than traditional foam mattresses. For people with arthritis, back problems, shoulder pain, neck pain, or fibromyalgia, a latex mattress offers comfortable support. Latex foam is also resistant to bacteria, mold, fire, and insects making it an excellent choice for mattress material.
Both options provide many potential benefits. Ultimately, it comes down to a matter of personal preference, though durability, eco-friendliness, longevity and comfort are certainly important factors to consider.
Link to Us!
If you found this article useful and shareable, please copy and paste the following into the html code of your website or blog:
Learn More About Going Green at the <a href="https://www.plushbeds.com/blogs/green-sleep/latex-mattress-vs-an-air-mattress">PlushBeds Green Sleep Blog</a>.
*Please note that we DO NOT accept guest blog posts. Any inquiries into this will be respectfully left unanswered.
Related Posts:
The post Latex Mattress vs. an Air Mattress appeared first on PlushBeds Green Sleep Blog.