Best Mattress for Aches and Pains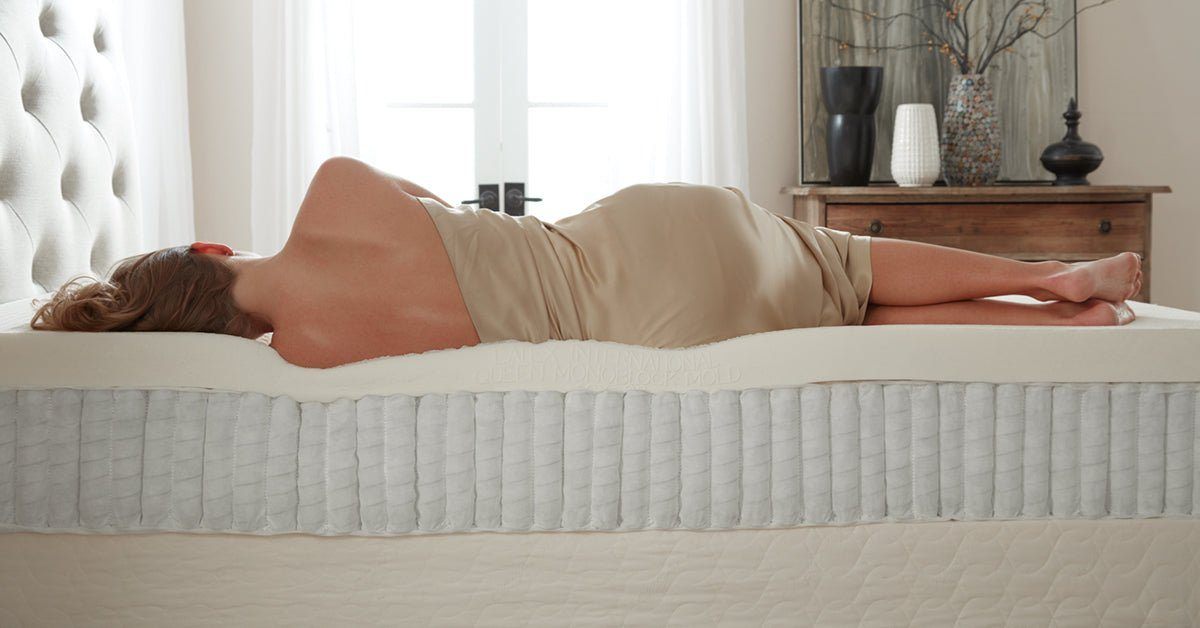 If you're experiencing pain and achiness upon waking in the morning and/or throughout the day, the culprit may be your mattress. While it's a little difficult to imagine one mattress being the best mattress for back pain, the truth is that there are some mattresses out there that are better than others are for combating specific kinds of pain and soreness.
Pressure Point Pain
Side sleepers often experience pain at their pressure points. The hips, shoulders, and knees are prime areas for pain resulting from sleeping on a mattress that is hard as a rock; in other words a mattress that's too firm.
A mattress that is too firm provides little cushioning or cradling for the joints throughout the night. By morning, if you manage to sleep through the night, your joints are sore and you're feeling a little crankier than you or your family prefer.
The other downside, of course, is that many people aren't able to sleep through the night because of the pain. The failure to get a proper amount of sleep at night for one night is bad enough. When this becomes a recurring problem, the impact on your physical health and mental well-being can be devastating.
What's the solution for those achy pressure point problems?
It really can be as simple as buying a new mattress — one that is great for pressure point relief. Find a mattress that offers firm support, but not too firm. The ideal mattress for many is a medium-firm mattress.
Latex mattresses make an excellent choice in that firmness range. The key is to choose a latex mattress with a thicker Talalay layer to offer the proper amount of cradling comfort to help you sleep through the night without waking frequently due to discomfort. When you purchase a latex mattress with non-glued layers, you have the option of exchanging the comfort layer on your latex mattress should it be too soft or too firm for you aches and pains.
Relief from Muscle Pain and/or Fibromyalgia
Many fibromyalgia sufferers are plagued with aches and pains, which for some seem particularly worse at night or first thing in the morning. One of the biggest remedies for muscles aches and fibromyalgia is to get plenty of sleep. Sleep allows the body to repair itself. If you're unable to sleep throughout the night, then your body's natural repair process is unable to function efficiently for quick healing.
In addition, the best mattress for fibromyalgia can help you get the sleep you need without waking up every other hour or so due to lack of support or too much firmness.
Back Pain Support and Relief
When you find the right mattress to provide the support you need as a back sleeper, you'll be surprised to discover that this is almost always the best mattress for neck pain as well. The key is to find the right level of firm support while finding a mattress that's comfortable enough for sleep.
Getting the Right Size for Your Sleep Needs
The only other hurdle to cross involves mattress sizes. If you buy the largest possible mattress to work within the space you have available, you're much more likely to sleep comfortably. After all, anyone sleeping like a contortionist all night will have a few aches and pains upon waking.
Natural latex mattresses offer the perfect choice for almost every muscle pain and body ache need imaginable. With the added benefit of being able to exchange the comfort level, it is possible to get the perfect mattress to sleep on.
Link to Us!
If you found this article useful and shareable, please copy and paste the following into the html code of your website or blog:
Learn More About Going Green at the <a href="https://www.plushbeds.com/blogs/green-sleep/best-mattress-for-aches-and-pains">PlushBeds Green Sleep Blog</a>.
*Please note that we DO NOT accept guest blog posts. Any inquiries into this will be respectfully left unanswered.
Related Posts:
The post Best Mattress for Aches and Pains appeared first on PlushBeds Green Sleep Blog.